Disclosure: This post may contain affiliate links, meaning we get a commission if you decide to make a purchase through our links, at no cost to you. Please read our disclosure for more info.
Last Updated on March 30, 2018 by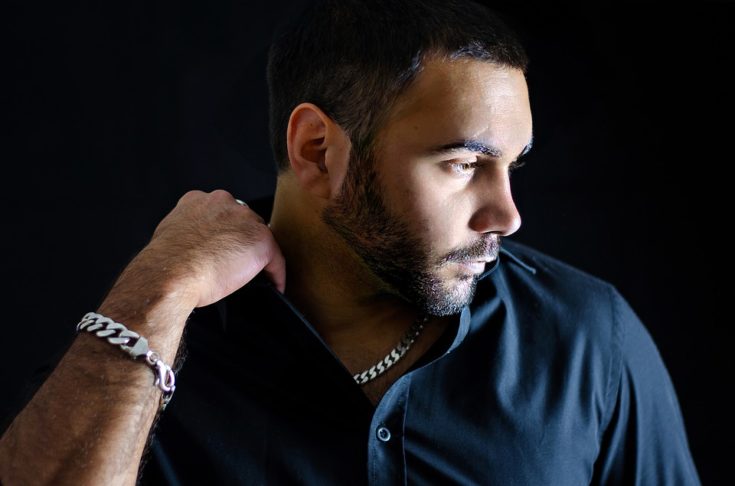 Fashion accessories for men have undergone several changes over the years. From Boho to sassy to suave – men have picked up accessories to go with their personal style fused with the trends of the eras. But one thing that hasn't changed much is a man's love for subtly demonstrating his success and status. Apart from augmenting style quotient, precious metal jewelry serves as a fat to man's boastful fire.
Who says gold, platinum, and diamonds sweep only the women off their feet? They have become a classic essential in a man's wardrobe as well. Be it a statement platinum bracelet, a gold chain, cufflinks and tie accent in white gold, a diamond ring or stud, or a gold-plated watch – they add to the debonair charm of a man.
However, you cannot undermine the fact that sporting metal and gem-studded jewelry could be tricky too. He must make a statement without going overboard. The jewelry must be subtle, yet noticeable; minimalistic, yet enough.
Finding the perfect fashion chain for your wardrobe is a must. Here's a guide to sporting metal jewelry the right way in order to accentuate the urbane, masculine side of a man.
Watches
These are the safest and the most popular male accessories. Most men like to own two watches: one for everyday use, and one for special occasions.
The everyday use watch could be classic leather strapped one with a minimal silver accented dial with Roman numerals. Notice how the sober leather strap helps the metallic dial to underplay. That's what you'd want in your regular usage – a classic statement made with a tinge of bling.
You must definitely reserve a gold-plated timepiece for a special business summit or other high-end formal occasions. Dual toned watches in chrome and gold are also a big hit. The mantra is to take note of the predominant tone and match the rest of the accessories accordingly. For instance, if your chrome and gold watch is predominantly golden, make sure you are wearing a golden tone belt buckle. Remember, matching the metal hues is the key to smart dressing. And yes, steer clear of crystal studs in your watch.
[amazon_link asins='B079D8FK8T,B06XD8XQWK' template='CopyOf-ProductGrid' store='stealthestylewp-20′ marketplace='US' link_id='7454c4dc-343a-11e8-9d47-dfbdb6016eae']
Necklaces
Do not try to illustrate your bank balance in your necklaces and fashion chains. You might say it's tucked behind the shirt anyway. But for the little of it that's visible around the neck hem of your T-shirt, reserve its prominence to an effortless minimum. Go for high-quality platinum or gold chains in dainty and basic patterns. That's enough to put across your statement of style and success.
Bracelets
This might seem easy, but it could be dicey. A bracelet is an added jewelry that must complement your outfit instead of overpowering it. Though leather bands are in vogue, nothing can beat a classic metal bangle. Whether you are in your tanks, Tees, or suits, a metal bangle can never go wrong. For a man whose built and persona can pull off the sassy and the suave alike, an oversized chain bracelet with a medium-sized matte gemstone can be a head turner. But take care that the bangle matches the tone of your watch. You won't like to sport two different hues on your wrists.
Cufflinks
Cufflinks are ideally designed to hold the cuffs in place. Who'd have thought these little functional jewelry could influence the opinion of the onlookers! Not to mention, they must be worn wisely.
Cufflinks aren't meant for day-to-day occasions. They must be reserved only for high-end occasions like a formal meeting or get-together, a grand family function, or a red carpet extravaganza.
Curb down the tendency to pick up those diamond-studded cufflinks with gold dice unless you are sure of pulling them off confidently. Else, the ones in plain gold, silver, and platinum are the safest bets. A personal favorite are those white gold accented onyx cufflinks. They hardly fail to impress.
[amazon_link asins='B078VPL8CM,B072JBNW1W' template='CopyOf-ProductGrid' store='stealthestylewp-20′ marketplace='US' link_id='64ee0c7a-343a-11e8-ab52-c3e0e86dff66′]
Earrings
Earrings are possibly the trickiest accessories for men to pull off. So, staying a bit skeptical won't be a bad idea while choosing them. The fact that they can claim the attention from your face, take note to keep them sweet and subtle.
A somber black pearl or opal ideally makes a masculine stud. But we also just can't get over the bold fashion goals given by Will Smith and David Beckham with their splendid diamond earrings.
Lapel Pins
Lapel pins can quietly accentuate the appeal of your suit. Opt for pretty, but tiny pins in gold, silver, brass, or platinum. Lapel pins are meant to convey a cause or belief you stand for. So if you are promoting mental health awareness, pick up something relevant to it. But if you are sporting a pin just for style, go for little metallic feather designs or gold accented polyester flower pins.
Tie Clips
A tie clip is a functional jewelry turned into an accent piece. Originally meant to hold the tie at one place, you are free to play around with this tiny accessory to make your own style statement. Simplicity is the best mantra in sporting a tie clip. A plain silver or gold clip is enough. But you can experiment with the designs to go with your personality.
Popular style norms say tie clips must be worn only with suits, tuxedos, and blazers. But try it with a jacket, and you won't regret this ever.
[amazon_link asins='B01LY8MTCR,B078W66SGL' template='CopyOf-ProductGrid' store='stealthestylewp-20′ marketplace='US' link_id='536ab635-343a-11e8-833c-711300e0b0a8′]
Finger Rings
It's a tradition for a married man to sport a wedding ring. But why confine this lovely piece of jewelry to the married men alone? While a wedding ring mostly makes for one chunky piece of opulence in the finger, keep the other rings simple. Delicate rings in precious metals with interesting engravings would be safe and vocal at the same time.
Although rings serve an ornamental purpose, do not go overboard. Confine the number of rings to three at most. Understand that you ought to make a personal style statement sans being ostentatious. Not to mention, for the men who aren't married or engaged, the ring finger must be left free of the rings.
Can't afford metal jewelry for men? Buy jewelry now, pay later!