Disclosure: This post may contain affiliate links, meaning we get a commission if you decide to make a purchase through our links, at no cost to you. Please read our disclosure for more info.
Last Updated on September 14, 2020 by
Being in-between jobs can be difficult.
There are bills to pay like the mortgage, rent, groceries to buy, health care premiums to pay and much more. It can be taxing, especially when other people depend on you for financial support.
Even when you're receiving unemployment wages, the amount of money you receive from unemployment taxes might not be enough to cover all your expenses. This aspect of unemployment can actually be quite tricky. You can get online access to a network of tax experts with TurboTax Live, and all from the comfort of your home in Fort Worth, Los Angeles, New York City, or anywhere else in the United States.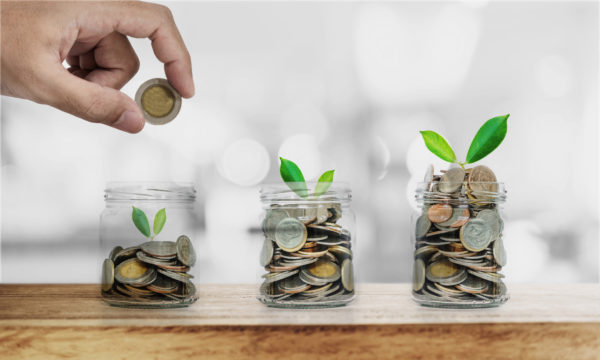 It might seem like looking for a job is a full-time job. But there are jobs you can do on a part-time basis to supplement your income.
In this article, we'll discuss part-time gigs you can do to bring in a little extra cash until you land your next job. Here's how to make money while unemployed. And check out ways to get free stuff.
How to Make Money While Unemployed
There are a variety of ways you can earn extra money if you're out of work. But if you're really strapped, you may qualify for unemployed loans. In the meantime, here are some ways to make money without a job.
1. Child Care
Do you enjoy spending time with children? Well then babysitting is a great way to put some extra cash in your pocket.
Parents need child care professionals to pick their children up from school, help kids with their homework, run errands, do shopping and take kids to school activities, playdates and appointments.
There might be someone in your neighborhood or your extended family who needs help with childcare. Just ask your friends and family members.
The great thing about babysitting is that you can take care of children during the evenings and weekends.
This will give you the time you need to send out resumes to potential employers and go on interviews for potential job prospects. Child care is a flexible way to earn money that suits your schedule.
2. Clean Houses
Many people hate to do housework and put it off. This provides a good opportunity for people that don't mind doing the work an opportunity to earn some money.
You'll want to work for yourself to avoid paying a middle man or an agency fee. That means you'll get all of the money your client pays.
Housekeepers need to know which products to use to clean countertops, floors, bathrooms, and kitchens. You can always ask someone you know if you are not familiar with the best products for cleaning.
Just take your time and do a thorough job and you'll do fine. You can earn around $30 an hour which might be more than you earned at your day job.
If you're in good physical health, housecleaning might be a good fit for you.
The good thing is many homeowners already have the products and equipment (like vacuum cleaners) they prefer you to use, so there's no investment need to be made by you. Check out this guide on the best shop vacs that will help you to choose the perfect one for your needs.
3. Blood Donor
Did you know you can get paid for donating blood? Some plasma organizations will pay blood donors around $35 for a pint of blood. You can find blood plasma banks online.
Look up the federal regulations to find out how much blood you are legally allowed to donate in a seven day period.
4. Pet Sitter
Pet sitters take care of dogs and cats while their owners are on vacation or at work. They feed pets and walk dogs so dogs can relieve themselves.
Pet sitting doesn't take that much time, so you can do it on a break from job hunting. It's also a good way to get some regular exercise.
5. Resell Your Unused Gift Cards
Do you have any gift cards you received around the holidays you haven't used? Believe it or not, there are people who will buy them.
Check online for gift card resale companies. One is called Gift Card Granny.
6. Caregivers
If you enjoy helping the elderly, they need your help. You can earn around $15-$20 an hour or even more, depending on where you live to help the elderly with shopping, medication management, and other tasks.
Families who live out of state often hire local caregivers to help their relatives who have trouble remembering daily tasks like scheduling doctor appointments, meal preparation, and cleaning tasks.
7. House Sitters
People that go on vacation need to make sure their house is safe when they are away. They hire someone to stay at their house, so it doesn't look like someone isn't home.
House sitters can do daily tasks like light housekeeping, take care of pets, gather mail and a host of other duties. Homeowners will pay well to have someone watch their homes.
This way if there is a problem like a bursting pipe or an emergency, the house sitter can contact the homeowner and alert them of the issue before it can get out of hand.
8. Internet Research
Companies pay people to perform internet research. If you're good at browsing around search engines to locate information, this can be a good gig for you.
Internet research helps businesses spend more time on developing new business. And they're happy to pay part-timers to do the research for their company.
9. Use an App
App developers are eager to pay people to learn their browsing habits. The pay varies. App users just need to allow the app developer to follow their web browsing habits.
They want to know what internet web sites that you visit and how often you use their app.
10. Deliver Telephone Books
Phone book companies pay people to deliver their phone books. While you won't make a fortune delivering telephone books, you can earn around $10 an hour making sure the phone books get to consumers.
You will need a vehicle to make sure the phone books get to homeowners' residences. Other than that it's fairly simple. You may have to fit the bill for gas as well.
The Takeaway on How to Make Money When Unemployed
Now you know 10 ways of how to make money while unemployed. There are many more. You'll be surprised to learn how much you can earn until you get that job offer.
Needs some tips on how to dress for success? Explore our website!