Disclosure: This post may contain affiliate links, meaning we get a commission if you decide to make a purchase through our links, at no cost to you. Please read our disclosure for more info.
Last Updated on March 24, 2020 by
Even among celebrities and movie stars crafting has recently become trendy again, and making your own jewelry is the perfect way to express your personal style and stand out from the crowd of Forever 21-clad masses.
No matter how you use homemade jewelry, these four homemade accessory projects will provide you with hours of fun. As my personal favorite projects, I make these on a regular basis as gifts for family, friends, teachers, and other special people that I meet. People are always touched that I took the time to make them a gift rather than picking up a random gift from a store.
Lacy Infinity Scarf
We've all seen how popular the infinity scarf is right now. Its popularity has given rise to thousands of versions with varying price points. For less than $20 (even less if you can find materials on sale), you can create this lacy version that is unique to you.  For this project, you will need 1/2 yard lace and 1/2 yard of a stretch, soft fabric. Colors can be of your choice. I like to work with soft colors for cold weather and bold colors for warm.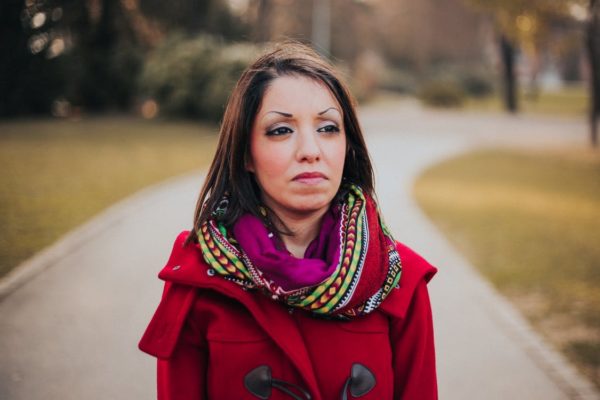 Cut the fabric and lace into strips about 14 inches wide and 40 inches long (you may have to sew several strips together to reach the necessary length). The longer you make your strips, the bigger your scarf will be. Lay the right sides of the material together and sew together on both long sides and one short side.
Turn the fabric right side out. You will now have a long tube of fabric. Tuck the raw edges of the fabric over and sew the two short ends together. You now have a lacy infinity scarf that is perfect for any time of year!
Polymer Clay Jewelry
Did you know that polymer clay makes fantastic jewelry? It is one of the easiest clays to work with, and you are only limited by your imagination. Purchase polymer clay in several colors of your choice. You can make both solid pendant pieces, or make beads to string onto a necklace or bracelet. I love the look of cute clay pendants, but my skills are better served in making simple beads!
Mold the clay into the desired shape (look online for inspiration. There are thousands of designs out there!). If you are making beads, make sure you make the hole about 1/2 of the size bigger than you want it, because it will shrink when dry. Bake the clay in the oven according to the package directions (usually several hours at a low temperature). When the clay cools, you can paint it and add a glaze, or simply leave it as-is for a more natural or rustic look.
With these two projects, you can easily stand out from the crowd. Many people also use jewelry making as their own personal business, or offer the pieces they make as truly unique gifts for friends and family.
There is no need to purchase mass-market jewelry and accessories when you can make your own for the same price or even less! You may be surprised at how creative you can be!