Disclosure: This post may contain affiliate links, meaning we get a commission if you decide to make a purchase through our links, at no cost to you. Please read our disclosure for more info.
Last Updated on October 11, 2022 by Steal the Style
The headline news on fashion colors for this summer has been bright and brash, or, in complete contrast, pretty and pastel.  No wonder it can get confusing, trying to combine the top trends in fashion!
The tip is to use the season's more vivid colours with discretion, whether you are looking at jackets, trousers or dresses, as they can often be less versatile than a softer shade.  Almost edible colourways are the craze this summer – almond pink, pistachio green, sherbet lemon, parma violet, peppermint and powder blue.  The risk with pastel colours is they can have you fading into the background, or looking a bit too "twee".  Teamed with the right accessories, and worn with panache, they can add a whole new touch of feminine glamour to your wardrobe.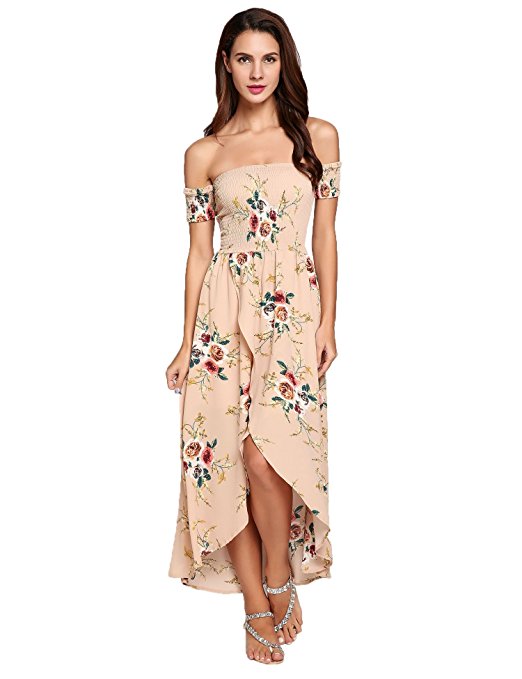 Shape and material are vital to creating the right look, and this seasons's maxi dresses, with their flowing silks and chiffons and sweeping hems, look stunning in pastel shades.  In the range of pastel maxi dresses there are some gloriously pretty floral maxi dresses with retro sundress bodices, which, worn with open-toed sandals and a bold-coloured matador jacket, would certainly turn heads.  Three key tips for looking pretty in pastel:
Give Edge to Pastel
To give edge to pastel, go for severely tailored pencil skirts and box jackets, or straight boot-cut jeans in candyfloss pink or parma violet.  The simplicity of the cut will add class, and take any over-sweetness from the shade.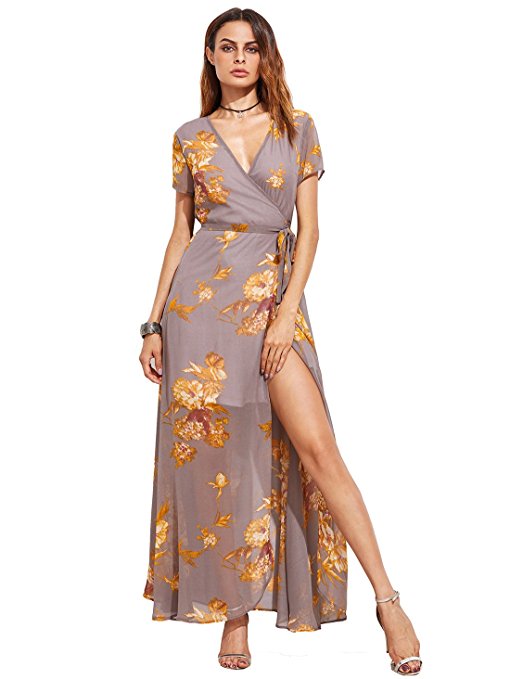 Add a Touch of Black
Careful, it can be disastrous if overdone, but a black chunky necklace worn with a soft green tailored midi dress can look fabulous – or to create a dramatic look, a narrow black silk pashmina twisted diagonally across the bodice of a stone-grey maxi dress and tied in swirling loops on your hip.  The hint is not to overdo the black.
Make Sure Pastel Shades Complement Your Skin Tone
If you have a very fair skin, the result can be to blend into the background, so chose your shade carefully, and add a touch of vibrant colour with shoes or jewelry.  Dark colouring looks great with the mint greens and soft greys and violets of this summer.
You can find Pastel Maxi Dresses for the best price on Amazon.