Disclosure: This post may contain affiliate links, meaning we get a commission if you decide to make a purchase through our links, at no cost to you. Please read our disclosure for more info.
Last Updated on March 25, 2019 by
"When you don't fit in, you're not as accepted and welcomed," says Williams.
Today is the modern era. Today's fashion and fashion industries are so advanced that no one can deny its importance. Fashion is a popular style especially in clothing, footwear, lifestyle, different accessories, makeups, Haircuts, hairstyles hair extensions etc. At some point, improper dressing or styling could hurt your chances of getting a promotion.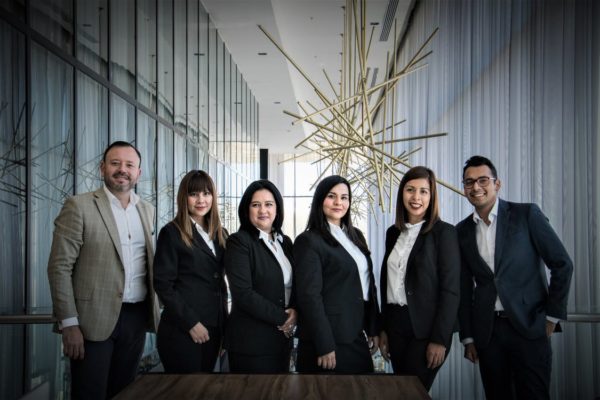 Fashion merely is a notable and often constant trend in the style in which people present themselves. It can be the prevailing style in behavior or manifest the newest creations of designers, technologist's engineers, and design managers. Fashion is not specific for any single person, you can groom yourself no matter you are a doctor, engineer, businessman, and of course, real estate agents.
Peter Goldberg, CEO of Bouclair, a Canadian home retailer, agrees. "Real estate agents spend a lot of time and money staging homes by renting the latest home fashion designs in our showrooms. It would behoove them to spend and equal amount of time making sure they are spending just as much time staging their personal appearance when showing listings."
Just follow basic professional appearance tips to get a new style and make yourself look better. Word "fashion" often refers to clothing, including the study of dress, where aspects of fashion can be feminine or masculine. Below are 13 rules every professional should follow:
1. Understand what's appropriate in your industry:
"Everyone draws their lines differently," says etiquette coach Barbara Pachter. "For example, you may be able to wear shorts, but not cutoffs. If your company has a dress code, follow it."
2. Make sure your clothes fit:
"If your clothes are too big or too small, they are not going to look good. Ensuring a proper fit applies to everything you are wearing and that includes clothing, shoes, and accessories.
3. Wear glasses that fit:
Make sure your glasses fit properly and aren't sliding down your nose. You don't want to be playing with them all the time, says, This becomes distracting.
4. Dry your hair:
Never leave your house with wet hair. It makes you look like you don't have your life together, which translates to not having your career together.
5. Pay attention to your bag:
You don't want your personal things jutting out of your purse or briefcase. Keep your hand bag clean on the inside, especially if it doesn't have a zipper, which allows others to catch a glimpse inside from time to time.
6. Wear well-kept, polished shoes:
Wear well-kept and polished shoes, that really affect your personality. Dirty and ugly shoes definitely give a negative effect to your overall look. So, be careful, while selecting and wearing your shoes.
7. Avoid ankle socks with slacks:
When you cross your legs and the pants slightly lift up, no skin should be showing. Your socks need to be an appropriate length.
8. Don't over-accessorize:
Accessories are meant to complement your outfit, not overpower it.
9. Your jewelry shouldn't make noise:
It's really distracting when someone's dangly bangles make noises when they move their arms, so avoid wearing noisy jewelry.
10. Pay attention to your watch:
Always pay attention to your watch. It definitely improves your personality and dressing is incomplete without a handsome watch. This is same both for men or women.
11. Facial hair shouldn't overwhelm your face:
No matter how much you want to grow a full, bushy beard, it just might not work for you. Think about it like a haircut — not every cut is going to look good on every person. How do you know what style will look good on you? Determine what kind of face shape and features you have. Then find others with similar features who are already sporting mustaches and beards, and experiment with their cut and style.
12. Trim your beard:
Facial hair needs to be kept trim and tidy to maintain a professional look. Electric razors can be good for short, trimmed beards, and scissors are better for mustaches, he says.
Pay attention to your color choices. Always wear decent and rich color dresses, as clothing really gives a nice look to your personality. Darker colors usually convey a stronger impression than lighter ones. If you're giving a presentation, make sure the color you're wearing doesn't blend in with the background behind you. The way you look plays a significant role in your success.
Although style, fashion designing, and fashion products are accessible both in men and women, but while considering female gender, it has gained some new trends and new heights. Females either renowned personalities of showbiz and Film industry or important names of professional fields like Doctors, engineers, Event managers, all want to swim in this ocean of new looks and want to get wet by its water as maximum as they can, that not only improves fashion design industries but also make this possible for people to invest their money in this unique field.
Conclusion:
No one can deny modernism of today's time, where fashion designing industries have gained so much advancement, that it's hard to see same dress next day in a shop which you have looked the previous day, also interests of familiar person in this field have been improved, but need of time is to use all this stuff positively, decently and for human good, either in respective city, country or going abroad. While dressing professionally, always prefer decent, nice and mature look.