Disclosure: This post may contain affiliate links, meaning we get a commission if you decide to make a purchase through our links, at no cost to you. Please read our disclosure for more info.
Last Updated on August 27, 2017 by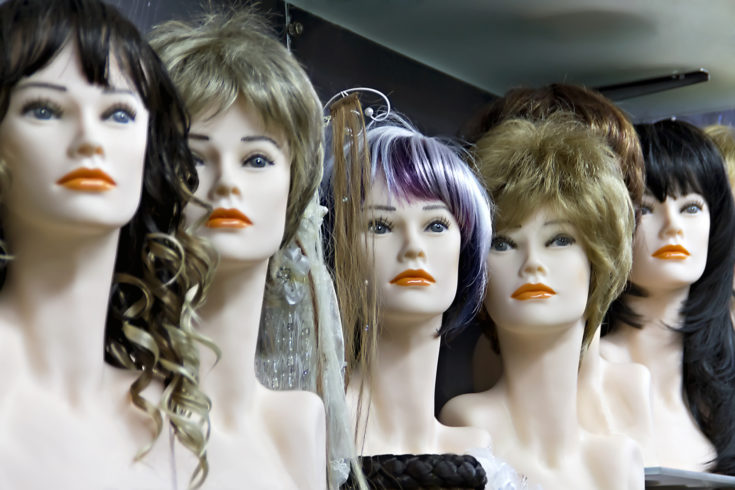 It's no secret that proper care of your wig extends the length of time you're able to wear it. Consider the following tips, to get the most out of this beauty-related investment. The information provided below on how to properly care for a wig works for both human hair and synthetic wigs.
Washing the Wig
Hair stylists recommend that you wash your wig weekly, if you wear it daily. Otherwise, wash it after you wear it six to eight times. After removing any tangles, turn your wig inside-out and soak it in a mixture of water and shampoo. A capful and a five-minute soak usually does the trick.
Next, swirl the hair around several times. Rinse wig out with cold water and turn it right-side out again. Never twist or wring it out. Doing so stretches the cap.
Drying the Wig
If your wig is synthetic, the most important thing to remember is NOT to dry it with a blow dryer. It's actually best to let all wigs, air dry naturally. Using a wig stand is highly recommended. Stay away from styling heads made out of Styrofoam, when drying. However, it's perfectly okay to use them for storage purposes.
It doesn't hurt to condition your wig, while it's still somewhat wet. Put your favorite wig-approved conditioner in a spray bottle and spritz thoroughly.
Once your wig is dry, style it is usual. If it's made out of human hair, always start brushing at the ends and move up. You can do everything to a human hair wig that you can do with your own hair… even cut it! And, keeping your own hair clean means washing your wig less.
Wigs allow you to change your look with hardly any effort at all. Not only that, they're fun to wear. Remember, keeping your wig in like-new condition is probably easier than you think!
Divatress.com is a leading beauty company that sells thousands of human hair wigs and hair products to professional stylists, beauticians, students, working mothers, and self-made divas.