Disclosure: This post may contain affiliate links, meaning we get a commission if you decide to make a purchase through our links, at no cost to you. Please read our disclosure for more info.
Last Updated on June 11, 2017 by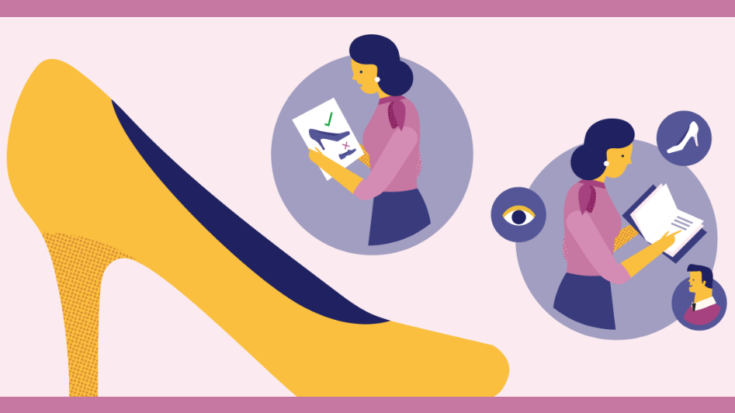 Let's face it: Shoes can make (or break) the outfit. They may make you feel more confident and assertive—but they can also lead to intense scrutiny for women.
Women have always been the focus of workplace dress rules; in some industries that's relaxed but in others there are still requirements (or suggestions) about what to wear. The 1950s, especially, are reflective of the conservative culture that often suffocated choices about women's clothing. Even offices, set up with desks that hid women's legs, were designed to cloak.
Even as those rules have evolved, many women still embrace heels as a part of their daily work wear. But while the workplace norms have changed, what hasn't changed is that heels have a physical effect on women. They can lead to injuries and even skeletal-related changes as well as stress on feet and ankles.
So what do you need to know about wearing heels at work? This graphic can help.