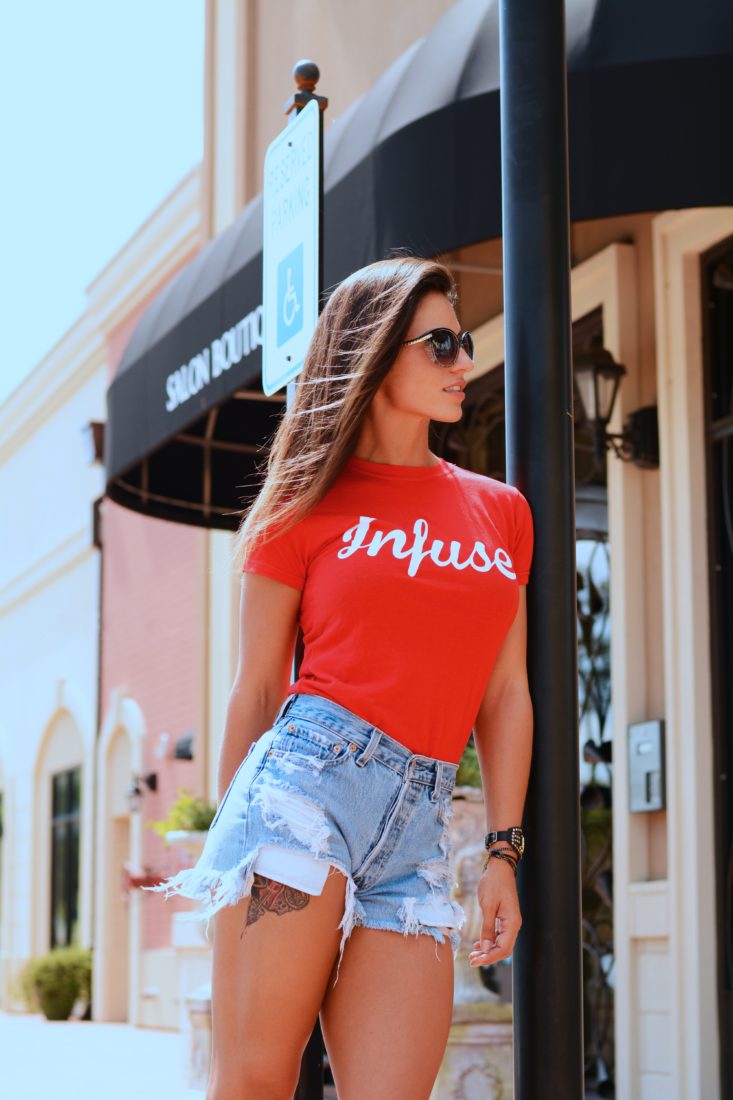 Summer is here, and it's time to get your favorite shorts, skirts, and summer dresses out of storage. But after a few months in hibernation, you may find that some of your clothes need to be refreshed or updated. If shopping's out of the question but you still want to look good, don't worry – with a bit of creativity, you can easily transform your clothes and make stunning ensembles that are just right for this hot weather.
Refashioning Tips 
There are two things that you can do to revamp your clothes in a flash – you can use fabric glue, or sew. Fabric glue is readily available in craft stores, and newer formulations are strong enough to hold embellishments and fabrics in place. Meanwhile, if you're handy with a needle and thread, you can refashion your old clothes and make entirely new pieces out of them.
You should only use fabric glue on clothes that you plan to wear and wash occasionally. Although some fabric glues are washable, it's still not as strong as a couple of well-placed stitches when it comes to holding a garment together. So only use fabric glue on jackets, jeans, bags made of fabric, canvas shoes, and hair accessories.
Meanwhile, needle and thread are readily available, and sewing is still the best way to go if you're looking to make permanent alterations or adjustments to your clothing. If you don't have a sewing machine, don't worry, you can use just a needle and thread to whip your clothes into shape.
Here are a few easy ways to revamp your summer outfits using fabric glue, needle, and thread.
Update a plain t-shirt
Spice up an old t-shirt by gluing on a pocket. For this, you'll need a plain t-shirt, printed fabric, and fabric glue. Cut out a pocket shape on a piece of printed fabric, then decide where you want to place it on your shirt. Glue the pocket to the shirt, then press firmly and let it dry for about half an hour before wearing.
Transform a pair of plain fabric loafers
Give your old loafers some life by gluing on some plastic faceted drops. Experiment with the placement of the drops until you're satisfied with the design, then glue them onto your shoes.
Upgrade your denim shorts
Give your denim shorts a dainty look by sewing some eyelet trim around the legs. The trim should be at least an inch thick and should be sewn to the inside of the shorts so that a bit of the trim peeks out at the bottom.
Turn a long skirt into a mini dress
You'll need a long skirt with an elasticated waist, needle and thread, and a thin belt. Wear the skirt and pull it up until the waist is under your arms. Decide how short you want the dress to be and make a mark on the garment. Cut along the mark and stitch the bottom to make a hem. Wear the dress with a thin belt for a chic summer look.
There are so many ways to remake your old clothes to make them look fresh and new again for the summer. Just think out of the box, be creative, and don't forget to have fun while you're at it.