Disclosure: This post may contain affiliate links, meaning we get a commission if you decide to make a purchase through our links, at no cost to you. Please read our disclosure for more info.
Last Updated on April 23, 2014 by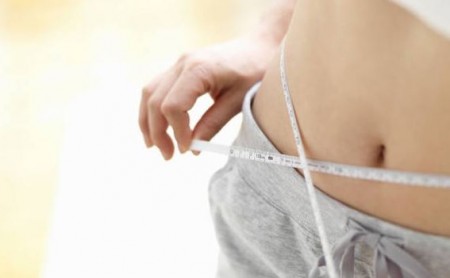 Many people struggle with losing the weight that they have put on during the winter months. If you want to look your best during the summer, there are some specific things you can do to shed your winter weight. Try these five tips for quick and effective weight loss!
Full Body Cleanse
A cleanse is a great way to kick start a weight loss program. While cleanses are popular, the purpose is often misunderstood. A cleanse is not intended to be used as a weight loss method. It is true that you will lose weight while on a cleanse, but this cannot be relied on for the long term. Rather, think of it as a way to get you started and to reset your body. Cleanses like the Isagenix 30 day cleanse will eliminate toxins from your body and help give you extra energy. It will also help reduce your appetite and reset your insulin levels and metabolism. This is normally the best route to go when you are starting on a weightless journey
Fun Workouts
One of the secrets of an effective exercise program is to find something that is fun! If you are dreading the thought of working out, then you have not yet found the right program. Keep in mind that exercise does not have to mean pumping iron at the gym. Consider active group fitness classes such as zumba, martial arts, or yoga. Your workout is something you should look forward to attending so make sure to mix it up and keep everything fresh.
Fresh and Healthy Foods
Learn how to cook tasty meals with fresh foods. Cooking for yourself is remarkably efficient when it comes to losing weight as it is an easy way to get control over your calorie consumption. When meals are made at home, you know exactly what is going into them and can plan appropriately. There are substitutes you can use in your cooking to keep the calories down and all natural ingredients you can go with for a healthy option.
Journal Your Progress
Consider keeping a weight loss journal. People who journal tend to make more progress and be more consistent with their weight loss. The journal is a way to hold yourself accountable while tracking your progress. This accountability will be a great motivation when planning you weightloss.
Lose Weight with Friends
People tend to lose more weight when they have the support of friends. If you have friends who are also interested in losing weight, see if you can all go on the same diet plan. Take turns cooking healthy meals together, sign up for fitness classes, and offer support on the more difficult days.
You can lose those winter pounds and feel awesome in your summer bikini! These five tips can help get you started on a healthier and more active lifestyle. Do a full body cleanse to start things off, make your workouts fun, enjoy fresh meals, journal, and get your friends involved. You will look great and and feel great too!