Does your skincare regimen need improvement?
If you have some skin-related problems that you want to take care of, having a set routine each day is a great way to do that.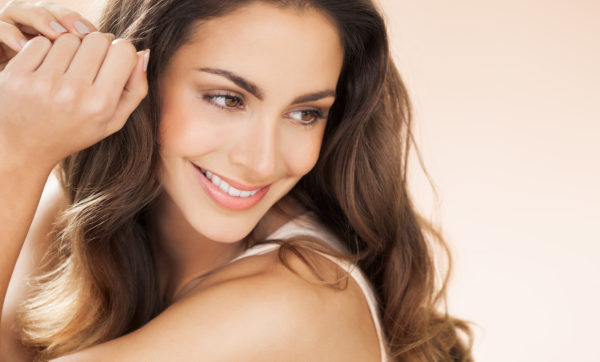 Even if you don't currently see any problems with your skin, you can still benefit from building a skincare routine! You can be proactive now and help fight problems before they start!
Here are some simple things you can do to build a skincare routine!
Cleanse Twice a Day
Your skin goes through a lot throughout the day and overnight, so you want to regularly cleanse it of the dirt, oil, and dead skin that can build up.
Using a gentle cleanser, wash your face once in the morning and once at night. This is enough to keep your skin clean without being too stripping.
If you wear makeup during the day, take that off with a cleansing balm or micellar water before using your evening cleanser. This will allow your cleanser to actually clean your skin.
Apply Toner
Toners balance your skin and allow your other products to absorb better.
When learning how to build a skincare routine, applying toner is an optional step. It can help detoxify your skin, but you can still see improvement without it.
Target Specific Skin Problems
Everyone's skin is unique, and you likely have a few skin problems you want to take care of! Whether you struggle with acne, flaky skin, hyperpigmentation, or an oily complexion, finding a cream that targets your problem will go a long way in helping solve it!
Apply your spot treatment after cleansing and toning so it sits directly on your skin.
Choose A Serum
Serums are nutrient-rich liquids that can penetrate deeper into the skin, making them effective at nourishing skin while addressing specific skin concerns you may have. Face serum benefits include anti-aging, brightening, and moisturizing.
Make sure to apply your serum before moisturizing.
Moisturize
One of the most important skincare routine steps, moisturizer locks in both moisture and the products you have applied to correct any skin problems.
You can use a light moisturizer in the morning and a heavier cream at night, but if you have dry skin, a heavy moisturizer in the morning can help keep your skin hydrated all day.
Wear a Sunscreen
The last and arguably most important of these skincare steps, applying a sunscreen of SPF 30 or higher will both protect your skin from the sun's harmful UV rays and improve your complexion significantly.
In addition to causing premature signs of aging, the sun is responsible for dark spots and skin cancer. Wearing sunscreen can help prevent this while making the rest of your skincare routine more effective.
Building a Skincare Routine That Works for You
Now that you know the basics of building a skincare routine, you'll have to try to find products that work with your skin. You may have to experiment before you get it right, but your skin will thank you!
Be sure to check back regularly for more skincare advice!