Disclosure: This post may contain affiliate links, meaning we get a commission if you decide to make a purchase through our links, at no cost to you. Please read our disclosure for more info.
Last Updated on August 1, 2018 by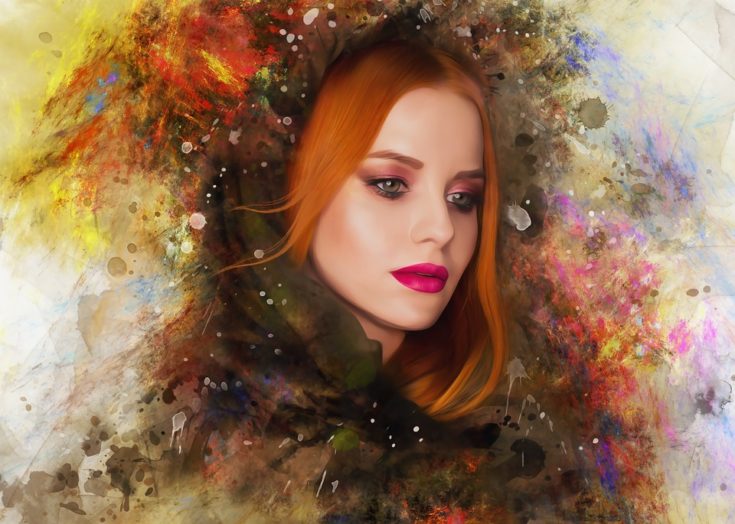 Want to look your best and most beautiful – then check out these great tips to do so.
Exfoliate
Keeping up with your skin can often be hard.  One moment you will be covering it with moisturizer and the next it will be back to looking flaky and dull.  If you want your skin to look its best and to work with your moisturizer, you need to take the time to exfoliate every day.  Your skin will constantly be creating new skin cells and as these new cells appear, the older ones will die and sit on top making the skin appear dull and dry.
When you have this layer of dead skin cells, there is no point in moisturizing because this will not help.  You will simply be wasting your expensive moisturizers on dead cells.  When you exfoliate, you will be removing all of the old skin cells and be placing the moisturizer on the new cells which will make a drastic change in the appearance of your skin.
[amazon_link asins='B01MZAWKOM,B01K8PEZMU' template='CopyOf-ProductGrid' store='stealthestylewp-20′ marketplace='US' link_id='cfd7cd9a-270b-11e8-9036-2332722aeed7′]
Have Sex
Most people do not realize that getting down and dirty will do wonders for their skin.  Just 15 minute of doing the deed each day will leave your skin glowing and beautiful along with the lips a luscious red and your cheeks flushed.  There are studies which have found that this will increase the blood flow which will bring oxygen and needed nutrients to the skin.  Your body will also flush out harmful toxins and this will make you look younger.
Ditch The Cigarettes And Alcohol
Your skin will not thank you when you smoke cigarettes and drink alcohol.  Smoking will cause around 4000 different toxic substances to enter the body with each inhale and too much alcohol will cause your skin to dry out and your eyes to become puffy.  This is not the best start for boosting your skin health and beauty.
You should quit smoking and drink in moderation if you want to get the bests results for your skin.  Doing this will improve the elasticity of the skin and reduce the appearance of puffy eyes.  When you stop these bad habits, you will see an improvement in the appearance of your skin.
Get Some Rest
Getting your beauty sleep is a famous phrase for a reason and that is the fact that sleep does make you look better.  During the periods of deep sleep, the cells will renew themselves and when you do not sleep enough, you will be left looking and feeling tired.  If you are having problems getting the sleep that you need, you should try relaxation techniques.  You could add a few drops of essential oils to your bath or try deep breathing exercises or avoid caffeinated drinks after a certain time.
Strengthen Your Hair With Protein
One of the key structural components of the hair and nails is the protein keratin.  When you eat protein-rich foods, you will be able to reinforce the keratin in the hair to make it stronger and healthier.  This is why it is not all about what you put on your hair, but what you put into your body as well.
The foundation of the skin, hair, and nails is actually the nutrient that we eat.  This is why it is a good idea to boost the natural proteins in your hair by eating protein-rich foods.  These foods will include nuts, eggs, shellfish, seeds, and meat.
Groom Your Eyebrows
There are few things that can change the way you look as drastically and quickly as neatly plucked eyebrows.  It is important that you choose the right brow shape to frame your face and complete your features.  Bushy eyebrows can often draw attention away from your best features.
There are a number of ways that you can remove and groom your eyebrow hairs.  You can pluck them, wax them, use threading or tweezing.  You should find a method that suits you the best and you will be on your way to enhancing your best features.
Get Healthy With Water, Fruit, And Vegetables
A beauty tip that you will always hear is that you need to be careful with what you eat and make sure that you drink enough water.  Being healthy on the inside will ensure that you are healthy and looking your best on the outside.  Drinking plenty of water will flush the toxins from your body and your skin which will increase the elasticity of the skin.
You should also get enough exercise as you will sweat the toxins out as well.  Eating fruits and vegetables will provide you with vital nutrients that you need to make your skin glow.  Watching what you eat and exercising are simple ways to boost your beauty.
Wear Mineral Makeup
Thick and heavy foundation will clog your pores and you will want to avoid this because your skin will not be able to breathe.  You should choose a kinder way of covering up your skin imperfections such as mineral makeup.  Most mineral powders will help you cover spots while BB creams will help keep your skin moisturized.  You will also be able to even out your skin tone without having to clog your pores.
[amazon_link asins='B002QT5508,B00708DK6Q' template='CopyOf-ProductGrid' store='stealthestylewp-20′ marketplace='US' link_id='a201a432-270b-11e8-8ec7-d36c6948197b']
Go For A Brisk Walk
Taking a brisk walk will help you get beautiful glowing skin and boost your blood circulation.  Walking will also help you improve your mental functions, get better sleep and counteract feelings of depression.  You will appear happier and healthier which will work wonders for your skin.  While it is possible to get rosy cheeks from your makeup, it will not be as beautiful as the natural glow that you get from a brisk walk.
Jawline
A strong jawline can make all the difference to how you look and there are many ways of achieving it. You can do face exercises for one thing and a lot of people find them to be very successful.
Protect Your Skin
It is important that you protect your skin in all weather, particularly if your skin is sensitive.  When the temperatures dip in the winter, you will want to increase the heat, but this can damage your skin.  Summer skin can be dry and start to flake.  To prevent dry skin, you should moisture the skin as part of your normal routine.