Disclosure: This post may contain affiliate links, meaning we get a commission if you decide to make a purchase through our links, at no cost to you. Please read our disclosure for more info.
Last Updated on June 26, 2020 by
Everyone should feel happy and confident in their skin, but unfortunately, many people suffer from low self-esteem. A lack of confidence can harm your health and cause various issues such as anxiety and depression. Fortunately, there are countless ways to develop as a person and improve your confidence levels. With that in mind, here are some simple ways to boost your self-esteem today.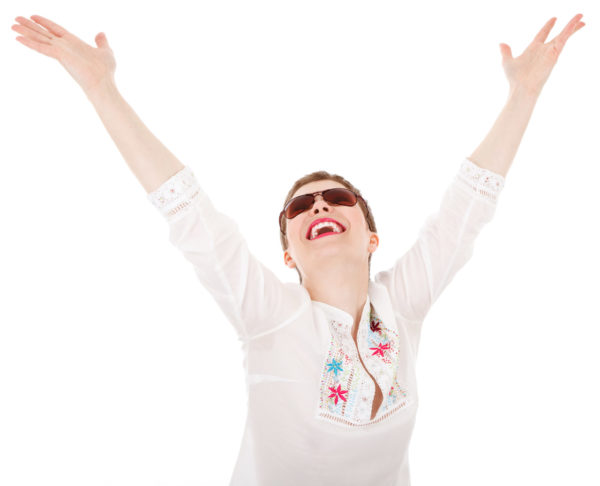 Learn a new skill 
Learning a new skill can be a great way to focus your interests and develop your talents. Mastering a new skill can also give you a renewed sense of purpose and help you advance in your career and propel you towards a successful future. According to experts at thriveglobal.com; "the process of educating yourself is incredibly rewarding." 
Learning a new skill takes time, hard work, and dedication and you will get a great sense of achievement once you have mastered your chosen skill. Some skills to consider learning include languages, crafts, cooking, and sports. Taking up a new hobby and developing a skill can also allow you to meet new people and get outside of your comfort zone. If you are experiencing low self-esteem, then consider learning a new skill as a way to improve yourself and boost your confidence.
Improve your smile 
Your smile is often the first thing that people notice when they are talking to you. Enhancing your smile can have a dramatic impact on your self-confidence and improve your self-image. Luckily, you can easily maintain a good smile by following recommended dental habits such as brushing your teeth twice a day, flossing, and avoiding large quantities of sugary or acidic foods. 
Make sure that you attend regular check-ups with your dentist and discuss any dental issues such as cavities or gum disease. You can also have various cosmetic treatments carried out to enhance the look of your smile. For instance, professional teeth whitening can significantly improve the appearance of your teeth and give you more confidence when smiling. If you are considering cosmetic dental treatments, then be sure to choose a reputable dentist with evidence of positive patient reviews and feedback. 
Start exercising more
Exercise can have a huge impact on yourself-esteem. In particular, regular exercise will help you maintain your physical health and achieve your fitness goals. This will improve your self-image and help you feel more body confident. Along with the physical benefits, exercise can also improve your emotional well-being by boosting your mood and alleviating feelings of stress and anxiety. Make an effort to fit exercise in your daily routine and find a workout that you enjoy doing. That way, you will be much more motivated to be active and maintain your exercise schedule.
Final thoughts 
It is a sad truth that large numbers of people experience a lack of self-esteem which can affect their physical health and emotional well-being. If you are suffering from low confidence, then you should take steps to improve your self-esteem and become the best version of yourself. Try the above tips to help you look and feel your best and enjoy looking and feeling your best.