Disclosure: This post may contain affiliate links, meaning we get a commission if you decide to make a purchase through our links, at no cost to you. Please read our disclosure for more info.
Last Updated on July 13, 2022 by Steal the Style
Are you insecure about your smile? Do you often find yourself catching yourself right as you're about to break into a wide grin when you're in public because you don't like the way your teeth look?
You're not alone. Many adults in America today struggle with teeth issues. However, what many of them don't realize is that there are several relatively simple things that you can do to get your attractive smile back.
In this article, we'll teach you everything you need to know about how to get perfect teeth, even if they are in pretty poor condition right now.
Teeth Whitening
One of the most significant things that can really bring down the quality of a smile is the color of your teeth. Your teeth should be a natural, gorgeous white. If you're seeing yellow stains on your teeth that have resulted from a smoking habit, excessive drinking, or even just improper oral care, then you need to fix this issue.
Thankfully, teeth whitening technology has come a long way in recent years. You can go to the dentist's office today and get some professional teeth cleaning done that will leave your teeth several shades whiter in an hour or less. Another option is to use one of the devices that use intense light to whiten your teeth. 
Teeth whitening can also be accomplished with basic oral care routines. This includes regularly brushing your teeth at least twice a day, using some kind of toothpaste that contains hydrogen peroxide, a whitening agent. Incorporate whitening strips into your daily dental routine for an even better look.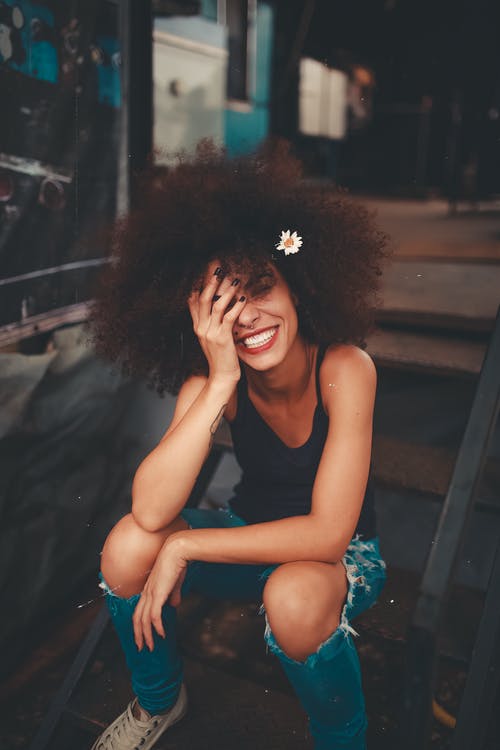 Teeth Bonding
Do you have chips and cracks in your front teeth that you think are unattractive? Here's the good news: with a simple teeth bonding procedure, you can make those chips and cracks virtually invisible with just one visit to the dentist's office!
However, you should know that teeth bonding can only be used to fix small cracks and chips — larger issues will require more complicated procedures.
Dental Veneers
Last but not least, if you really want to take your smile to the next level and restore its natural beauty, then you should consider getting dental veneers. A dental veneer is a custom-made solution molded to each tooth. The veneer will cover up any chips, cracks, or other kinds of decay.
They will also present a beautiful blindingly white exterior for your teeth. All things considered, dental veneers are one of the best things that have happened to teeth whitening technology.
How to Get Perfect Teeth, Made Simple
With all of the teeth improvement options available on the market today, there's simply no reason for you to not have the smile that you want. With this guide on how to get perfect teeth, you should be well on your way towards building that better smile that you've always dreamed of having.
For more health advice, be sure to take some time to check out the rest of the articles available to read on the website!