Disclosure: This post may contain affiliate links, meaning we get a commission if you decide to make a purchase through our links, at no cost to you. Please read our disclosure for more info.
Last Updated on January 29, 2021 by Steal the Style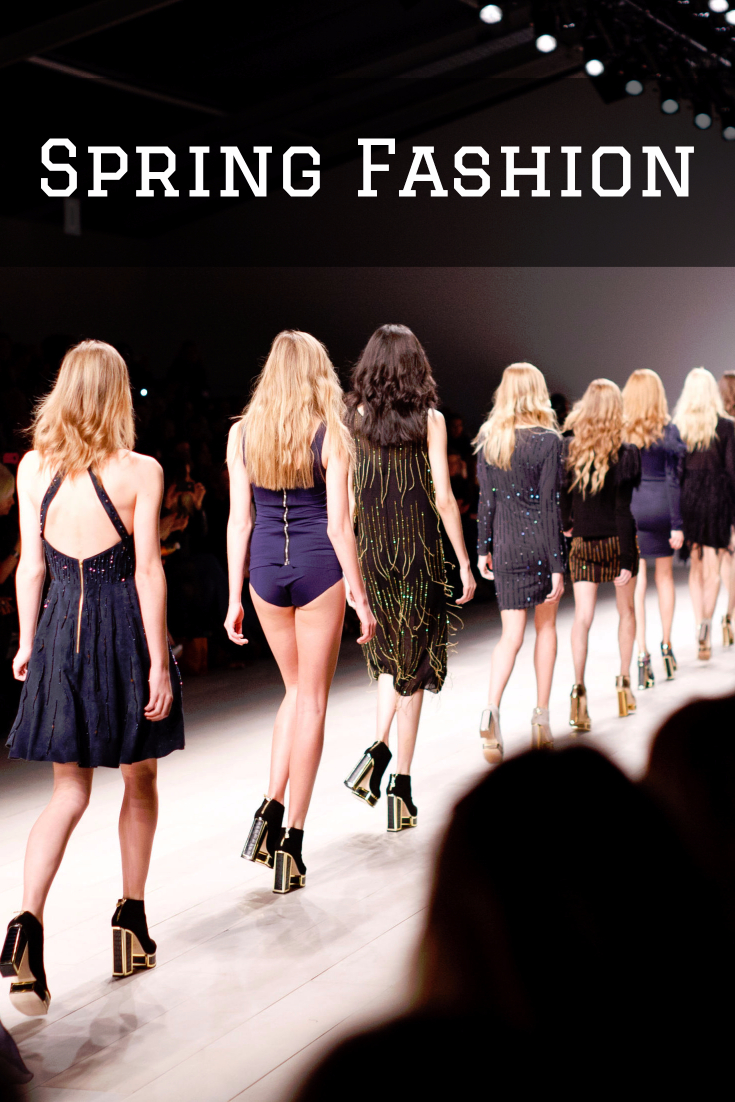 With cold chills finally gone and the refreshing air of spring conjuring up a new street vibe, it's just the time for a perfect spring makeover. The recent spring Fashion week also advocates for slouchy chic style that equally looks laid-back and relaxed. From Milk Studios' style gurus to NYW's backstage models, take some inspiration from these fashion forwards and revive up your wardrobe with cool, street trends to exude voguish appeal off your silhouette.
Bring on the glitter drama
Sequins are all rage this spring and they can instantly induce some glitz and glamour in your casual look. To make eye-catching sequins work for day, pair it up with something leather or metallic. And, don't forget to keep your footwear clean and simple, so as avoid looking like neon signs!
Keep your accoutrements summery
It doesn't matter what you are wearing; but to perfectly complement your ensemble, pairing it up with synchronized accessories is really important. For instance, if you are wearing a jacket styled dress or a suede frock, make sure that your accessories don't look layered up and mismatched. Think summery accessories like wedges, sunglasses and patterned handbags to go with your look.
Have fun with color
The dull winter-y days are not coming for next ten months. So, embrace colors and bring out the best in you with outfits that feature colors and haute-couture fabrics. To induce color into your ensemble, begin from shoes. For example, if you are sporting tee-jeans combo, bring on a hint of color with bright footwear and then some bright bangles and take your fashion imagination.
Love patterns, wear patterns
In spring, introduce some whimsical, adorable patterns and make your ensemble, quirky and playful. If you are not sure about patterns, then it's advisable to begin with polka dots. No pattern can truly represent the spring mood quite like polka dots. Keep your accessories simple and understated to avoid superfluous distortion in your clothes. Remember, patterned pants totally look in sync with the bold handbag.
Sophistication in spring
If you prefer sophisticated and elegant dresses over chirpy clothes, then you should wear ladylike, feminine dresses for a perfect street look. Either wear a chambray shirt with a pencil skirt or sport a lace-up loafers and pair it up with embellished flats or ballet pumps- both will help you flaunt your eccentric sartorial preferences. However, prints like alligator and verticals lend you an edge that adds to your sophisticated silhouette.
Going Boho
For looking boholicious, opt for maxi skirts, floppy hats and flats or go for something that boasts floral pattern like floral frock. Patterns and especially floral style translate into a perfect boho-look. Beside outfits, keep your hairstyle long and luscious and your makeup simple and understated for a glam-girl, uptown look.
Low-keyed yet fashionable bottoms
To channel a fashionable, gorgeous diva in you, you could opt for trendy bottoms like wide-legged pants or skinny pants. But, keep your torsos pared down top and simple as they work best with statement making pants like mentioned above. You could also toss over a quilted black jacket (prefer bolder hues) to instantly change your game.
Don't overdo the sparkles
In case you are sporting a sparkling upper, then ensure that your bottom shouldn't strike back the sparkles and vice-versa. Too much sparkles and glitter can seamlessly ruin your look. For instance, pair up your sparkling top with denim jeans and always team up your sparkling lower-half with tops that are not overtly vibrant.
Pop of color
For spring street look, most of the fashionistas usually go with outfits that flaunt simple,clean lines such as dresses that are in softer hues like white or pastel. So, if you are wearing white or anything that is not bold, you could give your ensemble an edge by accessorizing it with bold accessories such as a brown handbag or neon peep toe sandals.
Animal love
Even though winter is over, you can still flaunt your eternal love for animal prints by making them your accessories. In a minimal accessory like white frock or skirt, you can cinch over a leopard print thin belt to induce some wildness into your tamed silhouette.
As spring creeps in and layering techniques no longer in use, you can easily keep your street style just as sophisticated and just as wild as you want. Spring is all about fun and coolness, so make sure to show off some cool vibes through your sporty wardrobe.