Disclosure: This post may contain affiliate links, meaning we get a commission if you decide to make a purchase through our links, at no cost to you. Please read our disclosure for more info.
Last Updated on September 7, 2022 by Steal the Style
Every woman wants to keep her beauty for many years. However, many beauty products are not that effective, they are just a result of a good marketing campaign.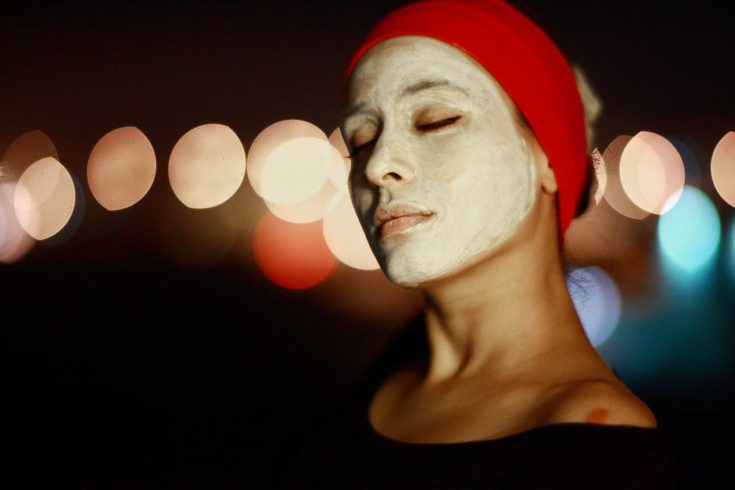 However, having all the face mask ingredients in the fridge, you can create natural face masks at home fast and simply. Here you will find several DIY homemade masks recipes for perfect skin.
Moisturizing
If you wish your skin to be silky, you have to moisturize it regularly. By the way, many people think that if their dermis is oily, they have to dry it. However, it is a misunderstanding, the oily type of derma layer needs moisturizing the same as the others. If you wish to vitalize your face a bit, DIY homemade masks will help you.
This is a very easy to prepare and very effective mask. You just need one banana and honey. Firstly, mash banana and add one teaspoon of honey. It is a well-known fact that these two ingredients are the best source of moisture for any derma layer and they can make it glow and fresh. How to use it? Apply this mixture to your skin and wait till it's dry and then wash it.
As you might have guessed, the main ingredient here is peach. You should mash it with a fork, add oatmeal and honey and mix them till this mixture becomes homogenous. Then apply this paste to your skin and wait for 20 minutes. The last step is washing it.  Besides, this skin mask is a very effective way to prepare your face before applying.
Fighting with wrinkles
If you have found the first wrinkle, then it is time to begin fighting with them. Of course, you can buy expensive wrinkle treatment, but what can be better than to imagine you are an alchemist and create your own beauty potion. And here our homemade beauty tips will help you.
Take an apple and grate it. Then add half of the teaspoon of sage and two teaspoons of honey. Apply this mixture to your face and wait for 20 minutes and wash it.
A mixture of lemon juice and honey is an ideal variant for aging dermis. You just need to mix these two ingredients and apply a thin layer of this liquid onto your washed face. This mask is very useful as lemon juice increases the level of derma collagen while honey helps to preserve moisture in skin cells.
Dry derma
Dry type of derma, especially if it is also sensitive needs very good treatment. Besides, it is proven that it is more prone to early aging and dehydration, thus it needs regular care regime.
Take a ripe wild strawberry and blend it till it becomes thick mixture in consistency. Then add oatmeal and honey. Your next step is applying it for 30 minutes, waiting for it to dry and rinsing it.  
Cucumber is very good not only as eyes patches that help to take off the eye pressure and moisturize dermis, but also must be an integral part of your skin treatment if you have dry dermis. It is rich in various useful minerals and vitamins such as vitamin B, zinc, folic acid, iron, potassium, magnesium and others. You can cook a five-star mask using cucumber, mint leaves and Greek yogurt. Just mix this ingredient and apply it; for more effect you can freeze it in advance. After using it, you will be amazed at how it has hydrated, tightened and lightened your complexion.
Oily skin
When your skin is oily, the first thing you wish to do is taking under control derma oil secretion. However, do not forget that overdoing is not good at all, as this type of skin needs hydration as well. Drying your dermis out can only bring negative consequences because your skin will produce more oil to moisturize it.
Tomato mask can help you to reduce pores and dissolve extra oil from your skin. You can apply tomato juice directly or add extra ingredients to make it even more effective. By mixing tomato pulp and honey, you can get an ideal mixture that will help you to enhance the condition of your T-zone. Let it sit for 15 minutes and rinse it off.
I hope these good face masks will help when fighting with some dermis problems. Having added these masks to your skin treatment routine, you will enhance your derma condition. However, it is strongly recommended to keep your skin in good condition by doing regular masks once or twice a week. As it is more money and time-saving to prevent some issues than to fight when you have already got them.