Disclosure: This post may contain affiliate links, meaning we get a commission if you decide to make a purchase through our links, at no cost to you. Please read our disclosure for more info.
Last Updated on March 10, 2020 by
They take months and months of planning and coordination. But boy, when you finally make time for a Girls' weekend getaway, all the painstaking planning pays off. Whether it is just a quick weekend getaway or a week-long blowout in a private island, one thing is clear; every woman deserves a holiday with her gal pals.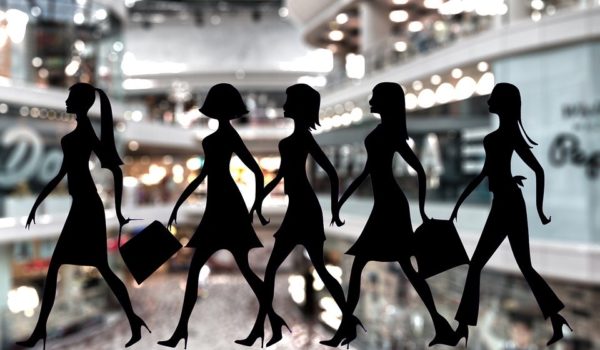 Just imagine rounding up your crew, escaping to some of the best destinations that the country has to offer, as you sip your way from city to city one champagne glass at a time. Any vacation is a great vacation but nothing beats unplugging with your best girlfriends as you bond and create amazing new memories.
If you are looking for somewhere to go, here are the best getaways for a girls' weekend:
Party it up in Vegas
We all know that Vegas is the number one party destination in the world. It is no wonder most people choose to have their pre-wedding celebrations in the city. Bachelorette antics and casinos aside, Vegas also boasts an acclaimed dining scene that will expose you to world-class chefs such as Gordon Ramsey and Wolfgang Puck- you know, the variety of chefs that you only get to see on Masterchef.
And don't even get us started on the shopping; which is way more than anyone's credit card can handle, as well as the wealth of affordable hotels both on and off the Strip. Always wanted to go to Venice but couldn't afford it or just couldn't get the time off? Then eat your little heart out at the Venetian, which comes complete with a gondola ride.
There is plenty to satisfy thrill-seekers' tastes such as zip-lining over the strip. However, the highlight of any girls' getaway in Vegas is the shows. Is a girlfriend trip even complete without catching jaw-dropping performances by some of Vegas' best? 
When in Vegas, you will be spoilt for choice. Envision out-of-this-world performances by Cirque du Soleil acrobatics, musical performances by artists-in-residence like J-lo and Lady Gaga and magic shows from the likes of Penn and Teller.
While strolling up and down the strip, characterized by its dizzying array of neon signs and rowdy party-goers, is entertaining in and of itself, an authentic Vegas experience would be incomplete without a big stage performance.
Go shopping in Atlantic City
If you think that Atlantic City is just made up of bingo tournaments and the boardwalk, you need to think again. America's playground has more than enough cosmos, martinis, and shopping to cash in as a top girlfriend getaway destination. No matter how you throw the dice, you are guaranteed a great time in Atlantic City.
It's very difficult for a trip to go wrong when it starts with champagne and shopping. With hard to believe finds all over the city and mammoth retail centers such as Playground Pier, you and your besties will have no issue finding great things to take home with you.
The Playground Pier, which was recently sold back to Caesars, is high-octane shopping at its best. So dense with options, your mind will get dizzy trying to figure out where to start. With such a wide selection, all budgets will find a way to spend money. Retailers run the gamut from Victoria's Secret and Tommy Bahama to the Apple Store.
Shopping is hard work. So when you are done, find your way to one of the many restaurants and cafes within the building. You will find restaurants with beach views from restaurants such as Souzai Sushi and Sake and Phillips Seafood but if you are in a hurry, there are also grab and go options like Auntie Anne's Pretzels.
Chill out in Chicago
When Chicago is mentioned, most people immediately envision Magnificent Mile. However, the city's sights and scenes extend far beyond one thoroughfare. Venture out into one of the city's most popular attractions in Navy Pier. You will find everything from a miniature amusement park to one of the best movie theaters in Chicago.
Start your day off in Chicago by exploring the Crystal Gardens, a 6 story glass-enclosed vestibule that houses a massive botanical garden complete with fountains and palm trees. Fulfill your child-like sense of wonder with a stopover at the Funhouse Maze, which boasts a Ferris wheel, and all the fried foods that your body can take.
When you are done exploring, finish your day off with a movie from the Navy Pier Theater and dinner from one of the many restaurants available on site. The theater has the only IMAX screen in Chicago so you can be sure that you will have a great time.
Drink some wine in Napa Valley
There is nothing that will make your girlfriends bond more quite like an enchanting vacation in one of the country's, dare we say world's, most beautiful wine regions. In Napa Valley, you will find stunningly gorgeous vineyards that will serve as the perfect backdrop for tasting some of the most praised vintages available.
Think of Napa Valley as the Vegas of wine tasting. While more and more wine destinations seem to be sprouting up across the country each year, destinations like Napa Valley have set a standard that is hard to beat for wine lovers'.  
All the big brand names in American wine are all situated in Napa Valley from Joseph Phelps to Opus One. This probably explains why a huge percentage of the entire nation's juice comes from Napa.
Final thoughts
Call up all your college roommates or far-flung childhood friends for a long overdue girl trip full of pampering and bonding. Whether you are looking for a shopping destination to decimate your credit card limit; a road trip worthy town packed with restaurants designed for foodie snobs; or a destination for some picturesque sightseeing, these locations will provide you with the perfect escape for you and your girlfriends. 
Remember to take lots of selfies so you can be the envy of all your friends- you know you want to!