Disclosure: This post may contain affiliate links, meaning we get a commission if you decide to make a purchase through our links, at no cost to you. Please read our disclosure for more info.
Last Updated on October 4, 2017 by
Same things are never constant, like going with the same choice of music, trying the same pizza flavor or sticking up with just one particular fashion trend. The world is changing and evolving too fast to stay updated with the current trends. People joyfully fall for the latest trend but can't keep up with the fashion pace forever.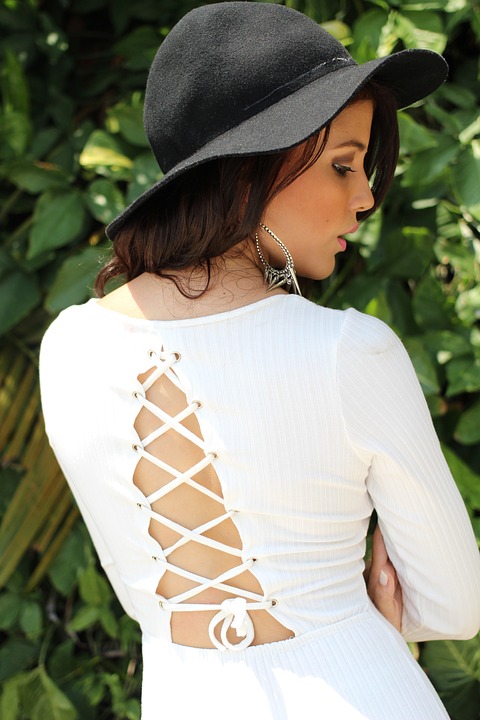 Just like the world, fashion can never stay constant, especially for fashion struck girls, which means that they feel obliged to change their dresses and style accessories every once in a while. For most of them, they can walk a thousand miles to change their entire wardrobe just to stay in the game.
The Cat is Out of the Bag
Most fashion trends are short-lived, particularly for a week or even for a day. Most people forget the real reason behind the trend if it's either taken from a movie, TV show, a celebrity showstopper who was spotted at the airport or at the red carpet, ironically the secret for looking good is something which suits or comforts you and goes with any fashion savvy dress that you choose to wear, but the thing which really looks amazingly stunning in all retrospect are the cute little style accessories which glow and blooms in the fashion world.
These cute stylish accessories compliment any fashion trend in an overwhelming respect and can uplift to express your personality especially for the 'fashion-struck girls'.
Making the Comeback
The fashionist divas like Kate Hudson, Kristen Stewart, Chloë Grace Moretz, Taylor Swift or Emma Stone can easily flaunt their looks when it comes to designer backs, shades, shoes or even clutches, but if you haven't sunk yourself deeply into the fashion fad, you must have realized that some style accessories make their comeback and get us into the hype of believing that it is part of the latest fashion trend.
Let's make a fashion wish list of all the style accessories which are making their comeback to the fashion haul and can be added to your favorite outfit for a special occasion like a party, prom night, spring break or a girls' weekend out party.
These fashion accessories are the final touches to an outfit that can easily express your individuality and style. Here is a list of style accessories which will contrast, coordinate and complement the occasion, you and your outfit.
Hats
Wearing a hat can create an illusion of elegance, beauty and class that no other accessory can match. It makes an ordinary women take on the charisma with the right kind of hat, thus making her capture all the attention to enhance her appearance and build self-confidence.
Before making your final choice for the hat, try the hat and check yourself from all sides and back to determine if the shape and size flatters your hairstyle and your look.
Scarves
Just as neckties are for men, same goes for scarves for women. The scarf can be the most noticeable item in an entire outfit. Selections can be made according to color, pattern and personality expressed in the texture and drapability of the fabric.
Belts
Belts can be functional as well as stylish as they can add a touch of interest and variety to many outfits. Any women can wear a narrow, smooth belt which can blend with the color of a garment. However if her figure permits, she can wear wide and contrasting belts around her waist or hips.
Jewelry
Never underestimate the importance of jewelry. Not only it adds a dash of distinction but can easily become your style trademark. But before making that distinction, consider your body size and proportion, skin tone and the clothes that you plan to wear. Jewelry can easily enhance your features and your clothing but it should be able blend together perfectly.
Spotting On the Advocate for Fashion
Check out Taylor Swift who went vintage at the BMI Pop Awards for her dress and style accessory which included low-cut dress complete with a choker, the dress surely made her look damper and sexy and the 'Bad Blood' singer also won her the first-ever Taylor Swift award for her influence in the music world.
These style accessories do make you look at your best on the block and by block, it's the fashion world. Own these cute style accessories as these go hand in hand with fashion.