According to statistics, it is estimated that three out of every four Americans are chronically dehydrated. This is true despite most people knowing how important it is to drink plenty of water to ensure optimal health. The reality is that staying properly hydrated is about so much more than simply drinking lots of water.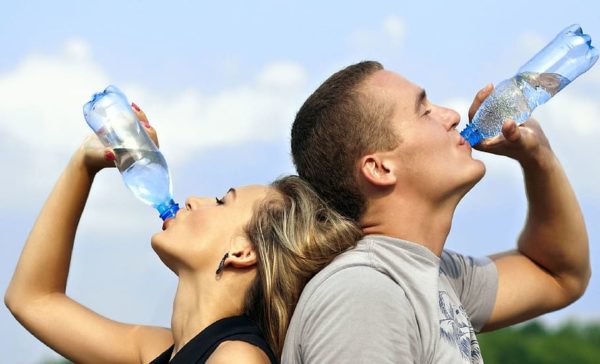 Here is a complete guide to follow going forward.
What happens when you're dehydrated?
Dehydration is known to cause fatigue, irritability, poor memory function, and kidney problems. For most, the first symptom of dehydration is thirst, although if thirst is ignored, a few other symptoms may present in its place. For example, you might notice that you are urinating less frequently than usual, and you might develop noticeably dry skin, a rapid heartbeat, and dizziness.
Know how much fluid you should be drinking
In order to successfully combat dehydration, it is essential that you keep a watchful eye on the amount that you are drinking each day – and that you know exactly how much you should be drinking. Forget the 'eight glasses a day' myth, as this amount is not accurate for everyone.
Instead, calculate your optimal fluid intake by dividing your weight in pounds by 2.2. If you are 30 years or younger, multiply that number by 40, and by 35 if you are over the age of 30. Now, divide the result by 28.3. The number that you are left with is the exact number of ounces of water that you should be consuming every day. You can divide it by 8 to determine how many cups of water you should drink.
Avoid foods and beverages that can dehydrate you
While you need to be mindful of the amount of water that you are putting into your body, you also need to be aware of the foods and beverages that are encouraging your body to get rid of it faster than it should. The most notable foods and beverages to steer clear of include alcohol, any food or drink containing caffeine (such as coffee or chocolate), tea, foods with a high sodium content, and sugar-heavy drinks.
If you over-indulged in alcohol or sugary and salty foods, it is important to take swift action to replenish the fluids that you will have lost as a result. The easiest way to do this is through LA mobile IV therapy. IV therapy takes place when a doctor or a nurse helps you to rehydrate your body intravenously, ensuring quick, effective results. It is safe and can also provide you with a host of essential nutrients and minerals if you wish to add boosters to your IV bag.
Tailor your diet
Many people struggle to drink large amounts of water. If this is the case for you, you can ensure that you are getting more fluids by eating water-rich foods, such as cucumber, melons, grapes, lettuce, tomatoes, and celery.
Staying hydrated takes work, but you can rest assured that the improvement that you are certain to notice in your health will be well worth the effort.