Disclosure: This post may contain affiliate links, meaning we get a commission if you decide to make a purchase through our links, at no cost to you. Please read our disclosure for more info.
Last Updated on May 14, 2018 by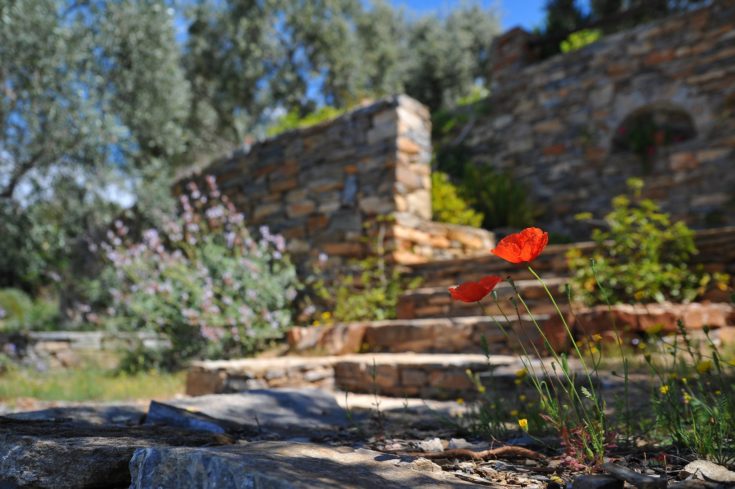 Creating a landscaped garden where it's a delight to spend time is a bit of an art and a science. There are some aspects of how the garden looks, along with what it feels like to walk around in, that will forever remain mysterious. However, what is known is that different elements combine to create the whole while individual pockets of space in the garden bring delight in their own right.
Sometimes, the most impactful feature in a landscaped garden is not an impressive fountain in the center but the thoughtful touches that enhance it. Not every successful feature must be big or showy to work well visually or satisfy in other ways.
Here are a few suggestions for features to include in a landscape garden.  
Varying Plant Heights for Unexpected Results
It's expected that many plants will be the same height. Both yourself and visitors will come to expect taller plants to naturally tower over the minnows. However, to create a visually surprising feature from nothing, use planters that are raised up to elevate plants that otherwise wouldn't look as tall.
Organize the plants to hide the planters behind other plants at the front. Create a layered height effect. Different plant species can also be used to create alternating visuals with each height level adjustment switching species. Also, raising planters can be helpful for air flow and better drainage too.
Don't forget to check out these additional landscaping tips once you've finished reading this article.
Garden Rocks for Visual Separation
The use of garden rocks provides a great way to add visual separation between one group of plants and another to avoid leaving a vacant space. There are large rocks and small, colorful ones; each has their place in a well-planned garden layout.
The larger rocks can be a feature unto themselves or just a perch to rest up briefly between gardening sessions. Smaller rocks can create a path or interrupt the greenery with shades of black, brown, grey and other hues. It's the mix of colors and the juxtaposition of different elements in the garden that often has the most visual impact.
Rambling Vines for Added Character
Rambling vines twisting around wooden trellises provide an extra color and depth where it's needed. They provide a randomness to their growth pattern, which makes them unpredictable and interesting.
Clematis requires organic soil to grow well. It's best planted in soil that's not moist and has a looser composition. Adding organic fertilizer every month – the type that tomatoes love – is a good idea to encourage continued growth too.
Light and Texture for Balance
Consider both light and texture when planning out your garden. Sometimes, having garden lights fitted on a path makes the whole area look entirely different when the sun isn't out. Think about textures too. Every plant has their own look and feel. Even the texture of the leaves offers contrasting sensations when running your fingers over them. Balance different textures so that no one part of the garden has too much of one thing.
Creating a stylish landscape garden is all about balancing the different elements to get the right look. No one part of the garden should visually overwhelm the others. Get this balance right and the results can provide a welcome respite from the outside world.