Disclosure: This post may contain affiliate links, meaning we get a commission if you decide to make a purchase through our links, at no cost to you. Please read our disclosure for more info.
Last Updated on January 23, 2021 by Steal the Style
Most celebrities are known to live lavish lifestyles of excess, but some take their fortune and fame to a completely different level – purchasing or building some of the largest homes in existence for families that are often no larger than your average. Of course, with all that money to burn, they have to spend it somewhere!
Oprah Winfrey
Oprah Winfrey's success is no secret – and she certainly isn't trying to hide it either, living in one of the most impressive mansions on earth.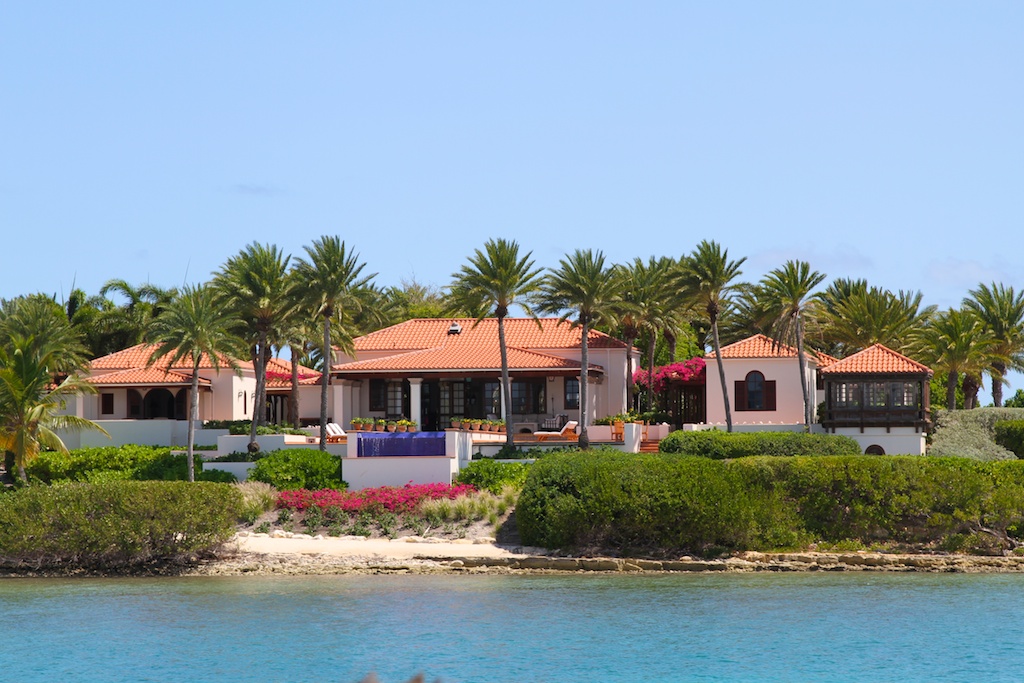 Located in the Santa Barbara, California area, Oprah's 23,000 square foot home has a total of six bedrooms, 14 bathrooms, and an entire movie theater for her enjoyment. As if that wasn't enough, her property also includes a manmade lake, tennis courts, and is powered almost completely by green energy. At least she is taking care of the environment!
Madonna
Madonna lives in a mansion with a classic design. Basking in elegance, the Ashcombe Estate in England sites on more than 1,100 acres of land, and contains several large mansions on the property. The estate was first occupied in the late 1770s and to this day sports a feel that is reminiscent of that time period. Located in a very private location, Madonna's huge estate allows her to keep the constantly prying eyes out of her personal life.
George Clooney
George Clooney is a man that values his private life, but has allowed several journalists access to his stunning Italian villa for interviews. Even though he is a bachelor, the estate has more than 10 bedrooms, an outdoor theater, a large swimming pool, and a 10 car garage large enough for all of Clooney's sports cars and motorcycles he can frequently be seen enjoying throughout the Italian countryside.
Jerry Seinfeld
Jerry Seinfeld was a mainstay on television during the run of his hit show "Seinfeld," and his home is picture proof of the success that he has enjoyed as a result. Previously owned by Billy Joel, Seinfeld purchased the property from him in 2000 for a whopping $32 million. Located on the waterfront on more than fourteen acres of land, the home is beautiful and it is easy to see why he was instantly attracted to it. The house has more than 25 rooms, with 8 complete bathrooms, and five half bathrooms, ensuring that you always have a shower to use at the Seinfeld residence.
John Travolta
John Travolta boasts one of the most impressive homes on the list, which comes complete with its own runway and airfield. Yes, you heard that right – Travolta has his own private Boeing 707 with a 1.4 mile airstrip outside of his home for quick travel by air. The home, while still impressive, seems much more restrained when you take the airstrip right outside into account. The home has six bedrooms, several baths, and also functioning as its own airport, looks very much like your average upscale American residence.
Tony Hawk
It's hard to tell whether Tony Hawk's claim to fame is his 900 degree spins on the half pipe or his record setting video games released in the early 2000s, but either way, it has certainly paid off for Mr. Hawk. Hawk's California 5,000 square foot home comes complete with a 4,000 square foot skate park for him and his kids complete with rails for grinding and half pipes for jumping.
P. Diddy
P. Diddy requires a home large enough to house all of his gold and platinum records, but perhaps he just leaves those at his Bad Boy Records studio. Diddy bought his 19,000+ square foot home in 1993 for $14.5 million, just as he was emerging as a true rap success. It has nine bedrooms, twelve bathrooms, a boat dock, and an Olympic sized swimming pool. This home is also accompanied by several other homes Diddy has purchased since 1993, most of which pale in comparison to his 19,000 square foot behemoth.
Celebrities certainly do love their homes. Fortunately their line of work brings all of the successes that they require to own them, which certainly results in some good times for them and some pretty over the top residences for us to admire from afar.