Disclosure: This post may contain affiliate links, meaning we get a commission if you decide to make a purchase through our links, at no cost to you. Please read our disclosure for more info.
Last Updated on March 18, 2021 by Steal the Style
The holidays are here and you may have chosen the city of Las Vegas as your vacation destination. Of course, it won't come as a surprise when you find out that you're not the only one. In fact, it has been recorded that every year thousands of Canadians make their way to the Sun City to spend the holidays.
The city of Las Vegas, mostly famous for its casinos, hotels, and clubs has so many enticing sights and various means of entertainment that make it one of the tourist destinations in the world.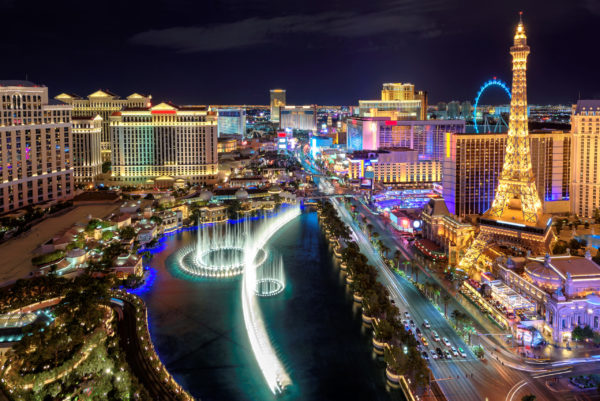 Perhaps you happen to be In Vegas and you are low on ideas on what to do or how to pass time while you are in the city, you've come to the right place. Our author here, Michelle Thomas will be glad to share some tips on the best places to visit and some fun activities to carry out.
The strip as it is popularly known is a stretch of the boulevard in Clark County in Nevada highly populated by casino buildings, hotels, fancy restaurants, and resorts. Since we have basically been led to believe that all the fun in las vegas happens on the strip, one may wonder where the fun lies since the high point of visiting vegas is the casinos, but that's not true, there are lots of ways of entertaining yourself in vegas off the strip.
The truth is people don't need to travel all the way to Vegas for their casinos. If you're in Canada there are casinos to choose from or better still online casinos like Royal Panda Canada are available and offer full services. Here are a few things that you can do off the strip in Vegas:
Visit Hoover Dam
     Constructed between 1931 and 1936, Boulder dam, as it was originally called before it was renamed in 1933 after President Herbert Hoover was at one time the world's tallest dam. With a height of 726.4ft (221.4m) the dam easily impressed its visitors just with the sheer thrill of being so high off the ground.
       Atop, there is the beautiful scenery of the lake and the surrounding environment, the dam also contains lots of historical information, which is why millions of people go there every year for guided tours.
Visit Shark Reef aquarium at Mandalay Bay
      The aquarium at Mandalay boasts over two thousand aquatic wildlife. A trip to the aquarium will give you the opportunity to view some of the world's fascinating marine life up close.
      Just like in Ripley's Aquarium in Toronto, Canada you can view giant rays, endangered green sea turtles, jellyfish, rare golden crocodiles, piranha and, more. 
Visit Bellagio conservatory and botanical garden  
      The conservatory in Vegas is a must-see for tourists or travelers who are looking to enjoy a nature-themed outing. The fragrance of flowers, the beautiful garden, and well-arranged trees are all so elegant and colorful.
       It is a magical place and they happen to have themes for different times of the year. If you love flowers and landscaping you would love this place.
Go hiking through Red Rock Canyon
      Red Rock Canyon is situated in the Mojave Desert, just 17 miles southwest of Vegas. It is rich in geological features, plenty of hiking trails to choose from and you get to admire different kinds of rocks. 
      It gives travelers and tourists a completely different view from the light laden city. There are usually bus tours but you can make the most of this visit by taking a hike through the trails.
       That way you take more time to take in the sights. But before you head out be sure to carry some water because it has been known to get notoriously hot out there.
Visit the National Atomic Testing Museum
The National Atomic Testing Museum is the only museum of its kind. Being able to showcase in different forms of media the kind of work that was carried out in the Nevada desert and its impact so far on the country. 
      It also has within its exhibits artifacts such as pieces of the Berlin Wall and the World Trade Centre as well. The place is highly modernized with touch screens, interactive panels, and motion sensors all in an effort to give you an immersive feel.
       A similar museum would be the Elliot Lake Museum in Ontario, Canada.
A bus tour of the Grand Canyon
      Wonderful panoramic views of the Grand Canyon can never really be fully expressed in words. Just a couple of hours from the heart of the city, it is a sight one must personally experience. You get to admire thousands of years of rock formation, fossils, and landscapes.
       It is said that the canyon is millions of years old and therefore holds lots of historical data just waiting to be explored. There are various hiking trails to choose from as well, you can also choose to tour on horseback or by helicopter.
Conclusion
      There you have it. Las Vegas is much more than hotels and casinos. There are lots of side attractions that guarantee entertainment and also keep you out of trouble, but if you do happen to get into any trouble, remember, what happens in Vegas stays in Vegas.