Disclosure: This post may contain affiliate links, meaning we get a commission if you decide to make a purchase through our links, at no cost to you. Please read our disclosure for more info.
Last Updated on April 22, 2016 by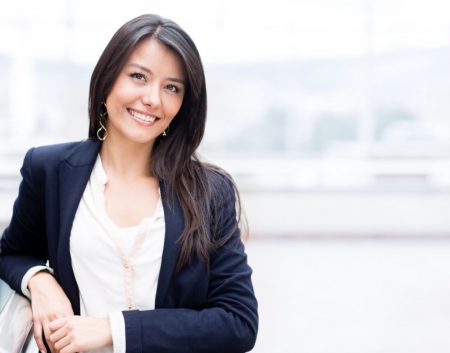 It's all about accessorizing. If your hair is in place, face fresh, clothing neat, and posture on point, then you will appear professional. Taking that extra step to expressing your sense of personal style while maintaining professionalism is all about adding subtle details to the way you accessorize your look.
Jewelry
Your taste in jewelry can be one of the simplest ways to express yourself at work. Browse fun, affordable shops or indulge in a more high-end option like the handcrafted good. Rotating your necklaces, bracelets, rings, and earrings each day is fun way to express yourself each morning. Alternatively, having a single staple like a versatile necklace can make your personality shine no matter what else you're wearing.
Bags
Sometimes what makes you stand out isn't just what you're wearing, but what you're holding. Your bag is a part of your outfit when you're on the go, and it should reflect you just as much as your apparel. From quirky shapes to classic looks, in virtually any color or fabric you can imagine, you can find an affordable range of handbags and messengers that'll help your personality stand out from the crowd.
Belts
Whether you need to add form to a shift dress or accentuate your work trousers, the right belt can add the extra style that you're seeking. Grip6 transforms utilitarian design into a chic, versatile option for any outfit, event, and personality. With customizable buckle and strap colors, your belt can make your outfit pop or come together however you'd like
Shoes
The shoes you choose can really make or break an outfit. How comfortable you feel in a good pair of shoes shows in how you walk the walk that makes you spark. It's important to shop for a new pair of shoes that makes you feel as good as you look. Men and women alike can find a variety of colors, styles, and brands that will help give your professional look a hint of personal style.
Eyewear
Whether you wear reading glasses, or corrective lenses are your go-to all day long, frames can be one of the most fun ways to top off your look. Your face is typically the first part of you anybody sees, so choosing a pair of glasses with the right color and shape for your face can really do wonders. Don't worry, those of you with perfect vision can still rock this look with sunglasses. A cool or funky pair of shades can be the glue that ties together the rest of your look on your way in or out of the office.
Remember that you can accessorize from head to toe and everywhere in between. When you find exactly the right belt or bag, it goes a long way to showing how you stand out from the rest at work.