Are you the type of person who wears the same hairstyle over and over again? Did your last year's hairstyle made you look old and boring? Why not reinvent yourself and go for another look this year?  If you are searching for inspiration, look no further. Here are the top celebrity hairstyles of 2013 that you can try.
Charlize Theron's Pixie Look
Everyone loves Charlize Theron. She is one of those celebrities that people admire in the red carpet. She can wear any hairstyles. However, her new look is so glamorous that people can't stop admiring her. Charlize refer to her new do as "freedom." Her new cut is closely shorn to the head all around, with slight volume on top. Not only is it easy to maintain, it can also make you look younger than your real age. Other celebrities who sport this kind of look are Emma Watson, Keira Knightley and Michelle Williams.
Nicole Richie's Chic Bob


The mother of two certainly look better than ever. Nicole's graduated bob truly complements her facial features. Her new look is so versatile that it looks glamorous and rock and roll at the same time. The longest pieces are cut a few inches below the chin, while the shortest pieces hug the nape of her neck.  The hidden layers made her locks appear thicker.
Marion Cotillard A-line Bob


This talented French actress can pull off any hairstyle, including a simple A-line Bob.  Her new do is fresh and effortless. This type of hairstyle is best if you have naturally silky straight locks. If your hair is more on the curly or wavy side, be prepared to dry and flat-iron a few times a week to achieve Marion's fresh look.
Jessica Biel's Long Lush Look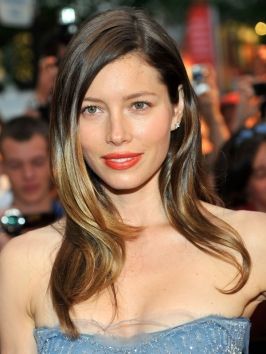 Biel is one of those celebrities that look natural in the red carpet. Her amazing figure is always complemented by her long and gorgeous locks. Celebrity hairstylist Abergel talks about in Bazaar how he wants to achieve Biel's gorgeous bangs. He used thinning shears to chop Biel's hair into thick, eyelash-grazing bangs. This way, it is easy to wear as it outgrows.
Celebrity hairstyles are inspiring. However, when changing your hairstyle, consider you face shape and color. What look good on your favorite celeb may not complement your face shape and color. If you want to reinvent yourself by changing your hairstyle, ask advice from your trusted hairstylist. Your hairstylist can help you find the best style that will complement your features and at the same time make you look effortless and beautiful. They can also recommend trusted products or brands like ghd to achieve sophisticated looks like your favorite stars.