Disclosure: This post may contain affiliate links, meaning we get a commission if you decide to make a purchase through our links, at no cost to you. Please read our disclosure for more info.
Last Updated on March 18, 2021 by Steal the Style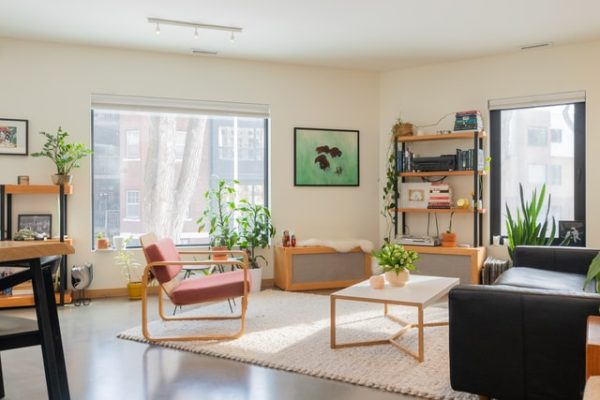 Realistically speaking, the moving process can be a daunting task. From hiring movers to packing up all your stuff, your hands are certainly full up to your moving day. However, aside from the things mentioned a while ago, the entire relocation process will not be complete without making your new home a welcoming one.
When turning an empty place into a home full of life, below are the top home design tips to consider before moving:
Prepare A List Of Home Interiors You Want To Buy

Before you relocate to your new home, it's important to create a checklist of home interiors you want to buy. If you have this kind of list in place, you can make the setting up process much easier as well as determine the amount of time that'll be consumed for the whole project. Typically, some of the common home interiors you should secure before the big day can include pieces of furniture, appliances, and other related furnishings.

So, if you want to start doing your home interiors without hassle, be sure you have this list ready for the home decorating process.

Paint And Refurbish

If you're looking to turn your empty space into something livable, the next home design tip you should do is painting and refurbishing. When it comes to painting, be sure to choose wall paints that complement with the other design elements of your new home. This means that your wall colors should go perfectly with your chosen theme. By doing this, you're able to create a living space which is cozy and inviting.

In addition to painting, it's also best to refurbish your new home and make it more personalized. For example, you can add a personal touch to your living room by displaying all your art collection or filling around the place with your family portraits. Hence, if you want to ensure the safety of these personal items when moving, you may consider hiring reliable movers and packers whose job is to take care of all your belongings while in transit. That way, you'll feel more at home in the fastest time possible.

Consider Light Placements

Another important element of home interiors is lighting. When you place your light fixtures in the proper spots, you'll certainly improve the entire interiors of your new house. Typically, light placements are very essential because they provide excellent illumination for the whole space.

However, if you want to get the most out of lighting placements, then, it's important to factor in the type of light fixtures, location, and even the size. Although lighting is an essential home interior element, placing the fixtures in the wrong places can affect the overall functionality of your new home. That said, be sure to invest in the proper lighting to achieve better results.

Incorporate Some Furnishings

Aside from pieces of furniture in your new house, it's also a good idea to incorporate some furnishings to decorate your interiors. For example, you can add some cushions and pillows to your couch or sofa to make the entire place cozier. By doing this, you're able to highlight even the dullest or most boring corner of your new house.

But, since there are different textures and textiles available in the market, choosing the perfect combination can be difficult. For this reason, it's crucial to match the furniture and textiles you'll be using for furnishings to come up with amazing decorative accessories.

Add Houseplants

If you're looking for an eco-friendly home décor, then, you may be referring to some beautiful houseplants. Generally, adding houseplants to your new home can be beneficial because it enhances the overall appearance of your new home. But more than that, having these greenery items inside your dwelling place can also be good to your health because they can be therapeutic and help you recover from illness faster.

Thus, if you've decided to bring your plants, below are the creative ways of decorating your new home with these things:

Make a succulent wall.
Place your little houseplants on a designated picture ledge.
Hang small plants in a pot from unused hooks inside your new home.
Make use of tension rods to hang beautiful plants.
Add your favorite houseplant as a piece of art.

Combine Old And New Things

Moving and decorating your new home doesn't mean you should buy everything for your home interiors. If you're on a tight budget, it's a good idea to mix old things from the new ones to come up with a personal touch. Not only that but combining the old and new provides your new home a unique vibe after moving.

For example, you can mix old paintings and new pieces of furniture to create a great look. Moreover, by doing this, you're able to relive all your good moments through these home décor.

On the other hand, if you want to focus on this decorative process, you can hire a moving company to handle the relocation job for you. While you pay attention to the home design aspect of a house move, the professionals will be responsible for ensuring the safety of your belongings throughout the relocation.
Bottom Line
Indeed, moving is never easy. But with all the stress and anxiety that's bothering you during the process, you certainly deserve a new home that offers you with utmost comfort. Fortunately, you can create a comfortable place to move in by following the home design tips mentioned above. With these methods, you'll save time and money in the long run.