Disclosure: This post may contain affiliate links, meaning we get a commission if you decide to make a purchase through our links, at no cost to you. Please read our disclosure for more info.
Last Updated on March 9, 2017 by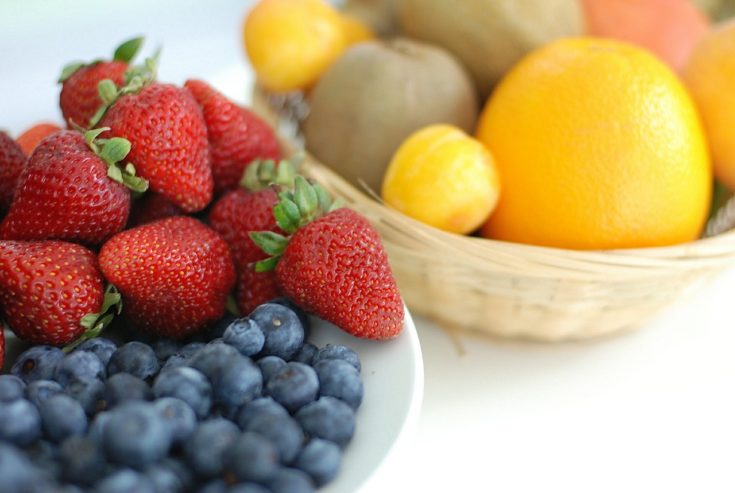 Keeping your skin healthy and radiant is always a challenge, but for most people, getting that wonderful skin is a matter of eating the right things. It is no longer enough to keep moisturizing, because your skin also reflects your inner health. To ensure your skin stays healthy and radiant, here are some key foods you must include in your diet for a beautiful skin.
Chocolate
Chocolate has been a taboo for many people over the years, because it was believed that chocolate caused outbreaks. However, recent studies have shown that cocoa could hydrate the skin and therefore help to retain moisture. Dark chocolate also contains high levels of antioxidants called isoflavones, the substances that could help prevent damaged skin cells.
[amazon_link asins='B00GO6RNFE,B002OKY0BY' template='CopyOf-ProductGrid' store='stealthestylewp-20′ marketplace='US' link_id='25bc7116-04f3-11e7-ba0e-d3121a6b5ee2′]
Yogurt
If you love to eat yogurt on a regular basis, there is some good news for you, because eating yogurt frequently could help to fight off wrinkles. Yogurt is rich in protein and this protein helps your skin to become firmer, subsequently making the appearance of wrinkles less likely. So, if you are looking to fight the natural ageing process, adding yogurt to your diet will be a good step to take!
Pomegranates
Powerful antioxidants that protect the body against cellular damage cannot only be found in dark chocolate, because you can also obtain them from pomegranates. So, if you are currently on a calorie-controlled diet, you can obtain your antioxidant from a lower calorie food. However, pomegranates provide consumers with one additional benefit, because the polyphenols inside pomegranates also regulate the blood flow of the skin, leaving you with wonderful rosy cheeks!
[amazon_link asins='B001TNW23U,B00VHKDV94′ template='CopyOf-ProductGrid' store='stealthestylewp-20′ marketplace='US' link_id='75b01fc1-04f3-11e7-a075-2161d948d33d']
Walnuts
If you often struggle with hardened skin, adding more walnuts to your diet may provide the solution. It is scientifically proven that walnuts contain essential omega-3 fatty acids, which are compounds responsible for the elasticity of the skin. Walnuts are also an excellent source of crucial vitamins and minerals, including copper, a mineral that can increase collagen production for the skin. So, if your skin doesn't snap back like it used to, consider adding some walnuts to your breakfast or lunch!
[amazon_link asins='B000N1ZB6Y,B00TSOI9VQ' template='CopyOf-ProductGrid' store='stealthestylewp-20′ marketplace='US' link_id='a05a3679-04f3-11e7-a2f2-29693d9a39a0′]
Kidney Beans
Even though kidney beans are not everyone's cup of tea, clinical studies have shown that kidney beans could reduce the effect of an acne outbreak. Kidney beans contain high levels of zinc, and research has shown that there is a link between low zinc levels and acne outbreaks. Of course, zinc is also known for its healing properties, which means that foods containing this mineral are ideal for acne sufferers!
[amazon_link asins='B009K6R580,B004XHLAGO' template='CopyOf-ProductGrid' store='stealthestylewp-20′ marketplace='US' link_id='bd6adacc-04f3-11e7-b33e-97be1f931b10′]
Soy
Soy has obtained a bad reputation where milk formula is concerned, but adults could still benefit from the average soybean. If you replace your regular milk with some soy milk, you might get a more radiant complexion in return. Studies have shown that soy contains high levels of specific minerals, responsible for the reduction of hyperpigmentation. Therefore, if you are looking for ways to stop new sun spots or blemishes from appearing, adding a little soy to your diet could certainly help.
Green Tea
Many men and women already use green tea for weight loss purposes, but this powerful cup of tea could provide even more benefits than a few extra pounds of weight loss! Like pomegranates and chocolate, green tea is incredibly rich in antioxidants. However, it is one specific antioxidant called EGCG that provides the skin-related benefits green tea is now associated with.
[amazon_link asins='B0016BFR4G,B0016BCEE2′ template='CopyOf-ProductGrid' store='stealthestylewp-20′ marketplace='US' link_id='fca57d9a-04f2-11e7-8e10-c78e7f81fd56′]
EGCG is an antioxidant that has shown to prevent redness, so a regular cup of green tea could potentially solve problems with complexion. In addition to that, green tea has anti-inflammatory properties, so if you regularly suffer from skin inflammations, a cup of green tea may provide you with an extra barrier of protection.
You can find Green Tea for the best price on Amazon.
Fish
To make sure your skin stays healthy and radiant, you will also need to consume the right amount of monounsaturated and polyunsaturated fats. These types of fats can be found in many foods, including avocados, but fish is still the strongest contender to add to your diet.
Polyunsaturated and monounsaturated fats work as a natural moisturizer on the skin and keep it supple and elastic. Without the necessary fats in your diet, your skin becomes dry and hard. So, if you are one of the dry skin sufferers, adding more fish to your diet could certainly benefit you.
Garlic
Serious skin conditions such as psoriasis can be problematic for many, but there are certain foods that could keep outbreaks contained. Garlic is a good example of an ingredient that could help people with psoriasis, since this ingredient is low in saturated fat and has many anti-inflammatory properties.
[amazon_link asins='B00ZJBA730,B005638M7E' template='CopyOf-ProductGrid' store='stealthestylewp-20′ marketplace='US' link_id='d5710ffc-04f3-11e7-8666-8176b91b9308′]
Broccoli
To help keep your skin healthy, it doesn't hurt to add a superfood to the mix, more specifically broccoli. Broccoli contains numerous antioxidants and helps to produce collagen, one of the vital compounds that strengthens capillaries underneath the skin, thus keeping the skin firm.
There are other foods that provide benefits like broccoli, mainly ingredients that are rich in vitamin C. Therefore, if you are no fan of broccoli in your diet, you could also get blackcurrants, blueberries, oranges and similar foods.
Conclusion
Eating the right foods will have a tremendous impact on the appearance of your skin. So, by making some minor switches in your diet, your skin could become healthier and more radiant than ever.