Disclosure: This post may contain affiliate links, meaning we get a commission if you decide to make a purchase through our links, at no cost to you. Please read our disclosure for more info.
Last Updated on November 22, 2020 by Steal the Style
Sometimes we need to treat ourselves. Life is busy, and often we don't have the opportunity to stop and do something for ourselves. However, making time for yourself is a great habit to learn, one that can help you deal with the stresses of modern life.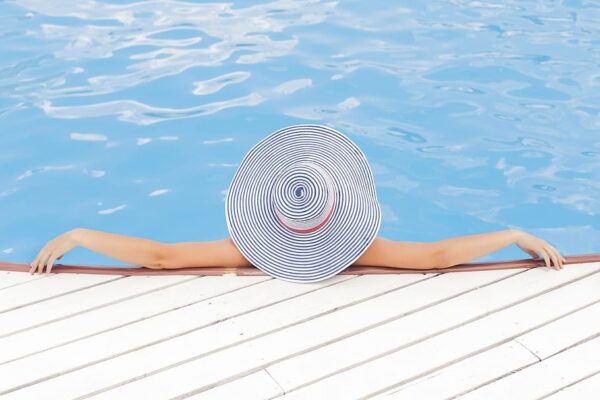 Here are five ideas to help you treat yourself. 
Take a Walk 
As we've all found out, there are few more simple pleasures than getting out of the house and breathing some fresh air. Whenever you are feeling a bit stressed, a walk is a great way to take you mind off things and get some exercise. Walking has some amazing health benefits as it boosts your energy levels and improves your mood. Plus, it's an easy activity to do regularly. 
While we may spend a large amount of time stuck inside at work, we can always find an opportunity to get out for a quick walk. 
Sign Up to a Subscription 
Receiving a package is always fun, especially when you know it's crammed full of your favorite products. By signing up to a subscription from one of your chosen brands, you can get the latest products straight to your door, allowing you to treat yourself on a regular basis. 
You can find subscriptions to virtually anything nowadays. One enjoyable one is ZampleBox, which keeps vapers stocked up with all the best products. Sometimes you've got to schedule in time to treat yourself and that's exactly what you're doing with a subscription.
Discover Something New
Discovering new things that you enjoy can bring you great pleasure. Whether it's a new song, a new movie, a favorite piece of art or a poem, that feeling when you realize you've found something special is amazing. 
Dedicate some time to your passions, indulge yourself, ask people for recommendations, and discover new things that will expand your horizons. Treating yourself doesn't have to be complicated; it just means taking time to do the things you enjoy, and this is as good a way as any. 
Cook Up a Storm
We take the time to treat our mind and body, so why not treat your taste buds too? Everyone can cook good food if they put their minds to it and it tastes that much better when we know we've cooked it ourselves. 
Cooking can be an extremely relaxing experience, and that's before you even get to eating the food. Dedicate some time to getting the right ingredients and have fun with it.
You may not be Gordon Ramsey, but you might surprise yourself. 
Give Yourself the Gift of Learning 
Learning might be bit of a chore, but it really shouldn't be. Once you've learned something well, it will stay with you forever and you never know what benefits you might gain from it. 
You can give yourself treats that last a short time, or you can make a commitment and give yourself a skill that will last forever. When you learn of your own volition, you can find the process extremely enjoyable and it truly does become a treat. 
So why not teach yourself a skill or learn something new by treating yourself to an online course. If you're looking for a reputable course provider check this site out. The enjoyment of it may just surprise you.