Disclosure: This post may contain affiliate links, meaning we get a commission if you decide to make a purchase through our links, at no cost to you. Please read our disclosure for more info.
Last Updated on December 26, 2017 by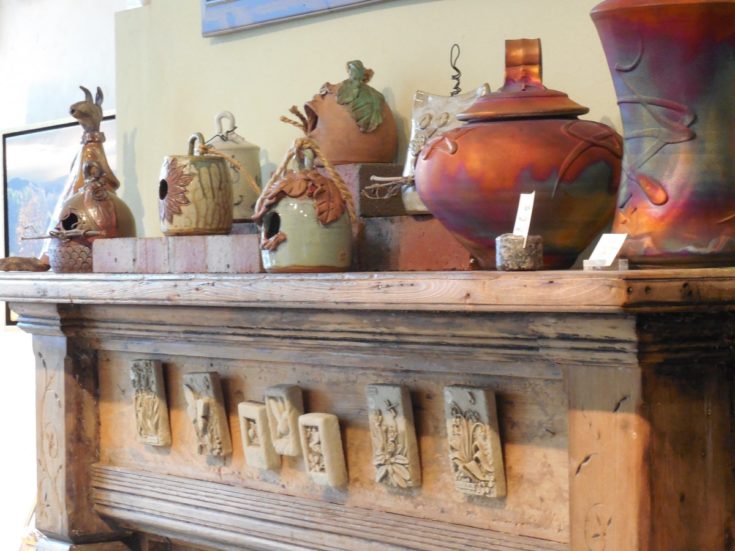 You love the vintage look in your home and want to make all of your rooms look cozier and more inviting. This is one of the easiest home decor preferences to accomplish this with, as the elements used are already appealing and very natural. Suggestions to accomplish this goal include the following.
Use Color and Texture
Warm, knit afghans, velvety soft pillows, and woven rag rugs will all add to the look and appeal of specific areas. You can also use various textures in linens, placemats, drapes, curtains, and upholstery. Colors can be warm colors such as orange, yellow, gold, maroon, champagne, brown, beige, or green. Bright primary colors or pale pastels will not always look right in such a rustic environment unless you desire a very eclectic look.
[amazon_link asins='B01LZRMIBS,B01H49OYUQ' template='CopyOf-ProductGrid' store='stealthestylewp-20′ marketplace='US' link_id='05fc045c-ea8d-11e7-8cbb-d9294738b93b']
Accessorize
Accessories can really make a room pop. Use wall art from the time period you are decorating from. Add a variety of candles and even oil lamps. Glassware can be especially effective if filled with fresh flowers and colorful fruit. Use fluted or Revere bowls from Weston Table to hold pinecones, potpourri, or even candy. These small but powerful additions will make the remainder of the room come together in a subtle way.
Utilize Natural Products
Avoid cheap substitutes or reproductions in decor and furniture. Shiny new items will look totally out of place in your home. Old wooden furniture and accessories are always a great buy, as vintage products are usually very well made and durable. These items will last for a very long time and can often be re-sold at a higher price if you decide on a new look in the future. Quality reproductions are fine as long as they blend in well with what you already have and don't have that "just bought yesterday" look.
Don't Strive for Perfection
Vintage items usually have been through years of hard use. The wood may have knicks and chips in it, fabrics may be yellowed or slightly stained, and leather may be worn or discolored in places. That is to be expected and even adds to the charm and appeal of that particular object. The goal is not to have a bright, perfect environment; rather it is to provide a warm, well-worn, and comfortable look based on items from the past.
As you can see, making your vintage home into a warm and welcoming haven for your friends and families is not difficult at all. All it takes is a little thought and energy to create an environment that everyone will gravitate to. Your home will become the go-to place for many gatherings and parties where everyone will appreciate your decorating and design efforts.