Disclosure: This post may contain affiliate links, meaning we get a commission if you decide to make a purchase through our links, at no cost to you. Please read our disclosure for more info.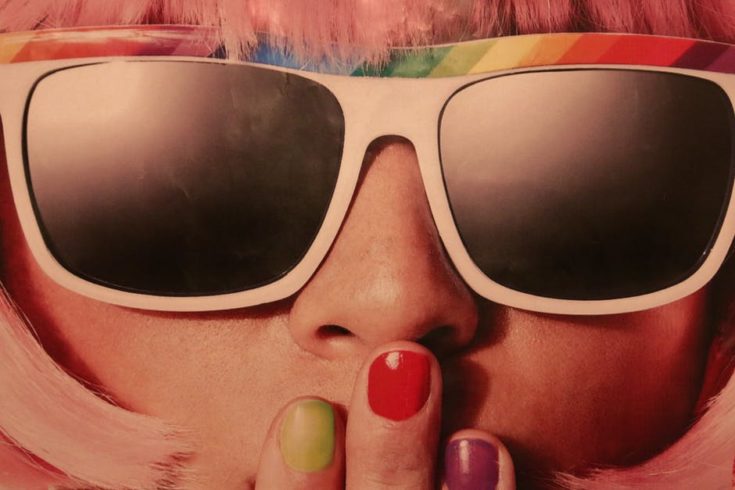 You can't really make fun of the pictures of your mom's Coke-bottle glasses and your dad's perm anymore. Okay, make fun of your dad's perm from the '80s. But keep in mind that many of those old styles are coming back. Vintage is in, and retro style isn't going away.
The things you might have snickered at once, like "Lennon" shades, crop tops, bell bottoms, high-waist pants, and polka dots are all vintage looks coming back in style. Want to get in on the look? Here are our best vintage and retro fashion tips.
Vintage Fashion Tips for Men
Men are pulling off the bohemian-inspired style more than ever before. What used to be popped collars and preppy jeans is now where you'll find sandals and cotton tunics. Here's how to make the transition to laid back and bohemian:
Invest in a classic pair of light wash jeans. Bonus points if they're a little ratty and torn.

Incorporate art into your wardrobe, whether it's with a tie, scarf, or printed tee.

Swap stripes for floral prints.

Suede jackets. Need I say more?

Sport leather sandals.

Don't put too much work into it. Untuck your shirt and let your hair get a little messy.

Accessorize with leather and beaded bracelets, a slouchy canvas bag, and a neckerchief or hat.
Man, you're ready for a music festival! Now, let's get you there in style with our vintage travel tips.
Vintage Travel Tips
The vintage look pairs perfectly with a map, a long stretch of highway, and a nostalgic Airstream RV. Airstreams are one of the most recognizable trailers on the road — and on Instagram. Quit living vicariously through travel blogs and news feeds and get your stylish self out there on your own adventure.
While you're out on the road, find thrift shops and consignment stores for a quick pit stop. You never know what vintage designer piece you might come across. Shopping at stores across the country can save you money on your vintage designer threads. Plus, you'll have a special memory for each piece of vintage clothing you add to your collection.
Retro Styles Are Back
Retro styles like vintage tees, embroidery, chokers, and denim are back in stock! Luckily, you can find many of these items at your local thrift stores if you're not up for paying designer prices. Here are some tips for prepping vintage store finds for your everyday wardrobe:
Seal the clothing item in an airtight bag of activated charcoal, or cat litter, and leave it for 24 hours. The charcoal or litter will absorb the smell out of your clothing. Worried about the smell of cat litter? Use a fragrance free litter, and air out the garment on a clothesline.
Or, fill a spray bottle with vodka and spray onto the smelly garment, but don't soak it. Then, leave the garment hanging in a ventilated area to dry. The vodka kills odor causing bacteria, much like hand sanitizer.
Whether you buy new items styled with retro flair, shop at the thrift store for oldies but goodies, or raid your mom's closet: vintage and retro fashion is in. We hope these tips have helped you find your style.