Disclosure: This post may contain affiliate links, meaning we get a commission if you decide to make a purchase through our links, at no cost to you. Please read our disclosure for more info.
Last Updated on February 14, 2018 by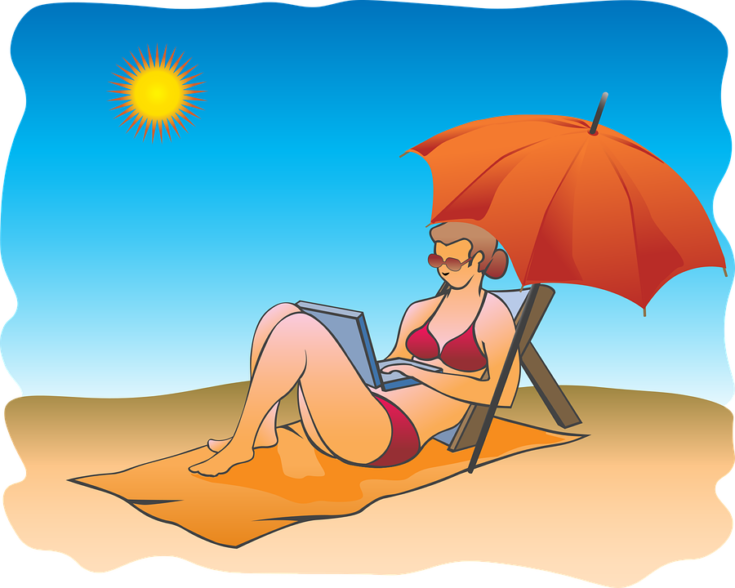 More and more individuals are deciding that they no longer want to sit at their desk from 9 to 5 every day and just like let life pass them by. They want to get out there and travel around the world. However, there is the problem of having money to do it. These ideas can help you if you are interested in traveling around the world, but you need to make some money while you travel.
Before a person uses any of these suggestions, they need to make sure that all of the legalities are taken care of. For example, some individuals are not allowed to work while they are in certain countries. You need to check with your own government and then the government where you are interested in traveling to be sure that everything is done right.
One of the best options that people have for traveling nowadays and making money at the same time is by doing work online. A lot of other countries around the world can be pretty inexpensive to live in. So if you can just find a couple of different gigs online, all you will need to do is work a couple of hours per day and then you will likely have money to carry on with your travels. You can bring along a small laptop or tablet and just find an Internet connection.
Another option is to make and sell items. This could be anything, like making baked goods and then selling them. Or if you have a skill, like making jewelry, you could purchase the supplies you need in your home country and then take them along and sell the things you make along the way. If you brought the hand tools, charms, a wholesale gold filled chain, and all of the other items that you need, your bags will not be packed too much. You can sell them to people you come across in your travels, or you could even sell them through an online store if you could figure out the best way to ship the items.
You could engage in some forms of seasonal work while you are traveling. Depending on the area where you travel, you may be able to make a couple of thousand dollars in just a couple of weeks if you help during the harvest season.
You have to be creative. It is definitely possible to make money while traveling. You just have to be willing to try new things and see what options are available.