Disclosure: This post may contain affiliate links, meaning we get a commission if you decide to make a purchase through our links, at no cost to you. Please read our disclosure for more info.
Last Updated on April 23, 2018 by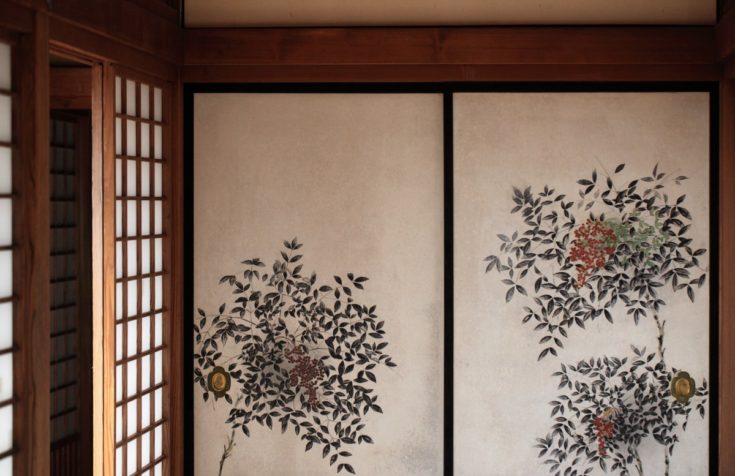 A privacy screen is a piece of furniture which is used to make a partition to provide a free unnoticeable space behind it. Privacy screens are generally used to divide or separate the available space into two separate areas. These are mainly used to create separate cabins or working spaces within the available area. Simply put, the privacy screen can be called as separators or partition walls. But in some cases, the privacy walls are used as fences for balconies and also as the fences for marking boundaries.
Types of Privacy screens
Privacy screen is divided into several types based on the place where it is installed. Some of them are listed below:
Indoor Privacy Screen
Outdoor Privacy Screen
Balcony Privacy Screen
Privacy Curtains
Privacy Fences
Indoor Privacy Screen
If you think about privacy screens at home, then the indoor privacy screen falls under the furniture section of a living room. Whereas, if you consider the area of application as an office, then it will be used to make partitions for cabins, to make different workspace, or to make a pantry etc. It can be used in every possible manner as the wooden privacy screen is easily replaceable from one place to the another.
[amazon_link asins='B0002KNPFU,B01JIOJ8JC' template='CopyOf-ProductGrid' store='stealthestylewp-20′ marketplace='US' link_id='85c90b68-46f4-11e8-a6e2-25e84068ff0f']
Outdoor Privacy Screens
The outdoor privacy screen is used to block the view from an outer area or the external area of the boundary. Outdoor privacy screens are built to withstand all type of weather and climatic conditions. The outdoor privacy screens are used as ruler screens. The major example for outdoor privacy screens is 'Jail' from Mughal Empire. The screen made with some art which allows sunrays to enter it but hides the view behind it.
[amazon_link asins='B000ETMB5Y,B015RW1ZSG' template='CopyOf-ProductGrid' store='stealthestylewp-20′ marketplace='US' link_id='962d369a-46f4-11e8-9c68-1db7b74b6c96′]
Balcony Privacy Screens
Generally, a balcony privacy screen is used to view the external area, But to make the balcony as a private area temporarily freestanding or roller screen can be used. The balcony privacy screen should be made by leaving prominent spaces to let the airflow within the screen. The balcony is a space for fresh air and expecting privacy by blocking it makes less sense. Hence, leaving prominent spaces in between the screen is important.
Privacy Curtains
Privacy curtains are used to hide a certain area. These curtains are generally used in hospitals where the beds are partitioned using the privacy curtains. These are also used to privatize the glass-walled cabin at the office, to restrict the view from outside. These privacy screens are generally made in dark textured colors to avoid transparency so that even the minimal exposure of the other side can be prevented.
[amazon_link asins='B01L3F6TO6,B072DXR6ZL' template='CopyOf-ProductGrid' store='stealthestylewp-20′ marketplace='US' link_id='a662feae-46f4-11e8-9086-47c793e0d291′]
Privacy Fences
Privacy fences are used to mark the boundary of the land. These fences are made of hardwood, aluminum rolls, metal planks, wooden planks etc. To make it attractive, many people nowadays use to grow plant bushes as fences to make the outer boundary of their land.
Materials used to make Privacy Screens
The preferable materials used to make a privacy screen is normally wood planks and wood sheets. Wood is mostly preferred as indoor screens, whereas for the outdoor privacy, walls are mostly raised by using bricks. Privacy rulers are made of wood sheets and PVC rollers as they are light in weight. For proper partitioning privacy screen made of wood is usually installed. To make the privacy screen attractive, calligraphic works and artworks are done over it. The major purpose of this screen is to prevent or restrict the view from the other side of the house, boundary or office. These screens are a need for special meetings at an office or for late night parties at the house.