Disclosure: This post may contain affiliate links, meaning we get a commission if you decide to make a purchase through our links, at no cost to you. Please read our disclosure for more info.
Last Updated on March 18, 2022 by Steal the Style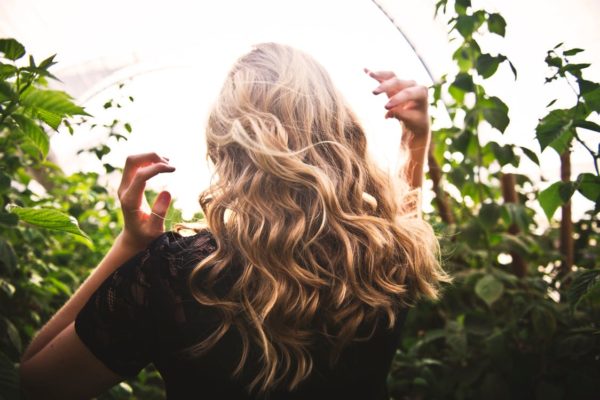 Why?
A good hair day definitely helps and definitely makes us feel good if we look good. We as humans are attracted to beauty, we value it and we cherish it and strive for it. When we look around ourselves we assign references and adoration to the things and people around us that are pretty and beautiful. We want to own the beautiful things and strive to improve ourselves.
We can look back into the ages and see that beauty has been something that has defined every culture. Be it the ancients Indus civilization, the Greeks, Romans, Egyptians every civilization has its stories and legends that revolve around beauty. Helen of Troy, Nefertiti and Cleopatra of Egypt, Mumtaz of Shah Jahan's times they all have one thing in common they were beautiful.
The one thing that stands out in a women is her hair be those the golden blonde hair of the western women, or the black raven waves of the Asian women or the curls of the African beauties. Hair stands out and from times immemorial since the humans had developed consciousness and had started to give attention more to themselves along survival, they have tried and improved the ways they could groom themselves. They have managed to make tools and ingenious ways to improve the look, luster and appearance of their hairs. Women over the centuries have tried to improve their hair quality, density and the way their hair are.
How Did We Do It!
Still in modern times and cultures a lot of importance is placed on a women's hair, because the first thing we notice when a person walks in is their face and their head and that means their hair. Women have tried multiple ways to improve the way they look. Some women want their hair to be silky straight but have natural curls, some want them to be long and dense but have a thin head of hair and some want them in waves but are left with straight hair.
Since we have entered the industrial age we have only invented machines to do our work, we have invented machines to improve the way we look, groom and improve our appearances. This seems simple and easy but this came with a cost. Earlier machines were neither safe nor managed the proper results. Women wanted hair straightening got their hair burned by excessive heat, scalp damage and in cases allergies because of previous users who had hair ailments.
How To Do It Better!
Even today not all the machines and gadgets promise a great look. Today's industry is an industry of specialists. The tool and methods to look great either come with a great cost or you can get a halfhearted job, there in come places like Tony Shamas. they provide not only world class hair care services at a cost that is budget friendly but also provide a wide variety of hair products from world's best hair care brands at one stop. 
Salons like Tony Shama's offer a wide variety of hair care and hair solutions that are either standalone procedures or you can get a combo deal. The salon offers the best hair care there is with a wide range if services that includes Laser Hair treatment for hair removal from specific body regions so that the customers have painless hassle free option for hair removal other than the common waxing and plucking techniques. Along with this they offer a wide range of hair care products and treatments for different type of hair. You may want your hair to look dense they have you covered, you want your hair to be straight they got it, you want them wavy they have your back covered. Thus any hair care need you may have they offer it. There is nothing better than a GOOD HAIR DAY!