Disclosure: This post may contain affiliate links, meaning we get a commission if you decide to make a purchase through our links, at no cost to you. Please read our disclosure for more info.
Last Updated on July 26, 2020 by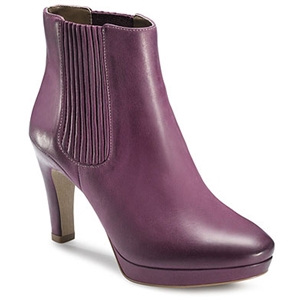 Ecco Women's Navoi Chelsea Boot
Ecco Shoes are shoes produced by Danish manufacturer ECCO Sko A/S. This brand is run by Karl Toosbuy and was established in 1963. This major company has completely turned shoe manufacturing on its head, and this is why it's a special company with over 4,000 sales locations around the world.
From Tanning to Consumer
What makes them stand out is the fact ECCO manages the entire shoemaking process from the beginning until the end. It manages the production of leather all the way until it lands in one of their retail locations. No other major shoe company does this.
What Does This Mean?
It means you know where you stand. You know where your shoes came from. People who are conscious about morals and ethics know the materials were sourced from sustainable locations and they weren't made off the backs of poorly paid workers in third-world nations. It's the shoe for the person who cares about the world and the people in it.
It's also made big steps for the environment. The company has participated in a research program which looks at ways to reduce the environmental impact of the tanning process. ECCO owns four tanneries around the world from the Netherlands to China.
Leather Production
Interestingly, there's more to this company than meets the eye. It started off exclusively as a shoemaker. Since it established itself, it started to branch into leather goods and accessories. Again, it manages the creation process from start to finish. This leather production idea has enabled it to build up a major brand which people from all over the world recognize.
Can't afford Ecco shoes? Finance shoes and make payments!