Disclosure: This post may contain affiliate links, meaning we get a commission if you decide to make a purchase through our links, at no cost to you. Please read our disclosure for more info.
Last Updated on July 29, 2020 by
It was not a frustrated woman that had a broken nail at a very inappropriate moment that had the great idea of acrylic nails, it was a dentist. And believe it or not, he was not attending to his wife or daughter's request. He had broken one of his nails while working, and right there, with what he had he designed a rather realistic nail to replace the damaged one.
Fred Slack, the dentist, and his brother Tom improved the idea and soon enough patented it. The answer to women´s despair was in the acrylic powder. Acrylics are present in the dentistry field long before that event with Fred in the early fifties.
Every, or most, women dream is to wake up every morning with perfect hair, perfect skin and make up and last but far from least, perfect nails. Science and beauty industry have been dedicating lots of time and money on making that dream as true as possible.
Polished manicures are a short-term beauty solution and have, for a long-time, kept women on a sort of leash. Perfect manicures require weekly care and therefore expenses and time may be high. We wouldn't even mention the fact that the nails are bound to easy breaking. Handles and luggage would  become mortal enemies to perfect manicures.
The solution Fred developed came as a gift. It not only allows a more enduring manicure, it makes dreams come true as well as give a breath of life to art. Let me explain. Some women would love to have longer nails, but the natural consistence of their nails does not allow it. The problem is now solved.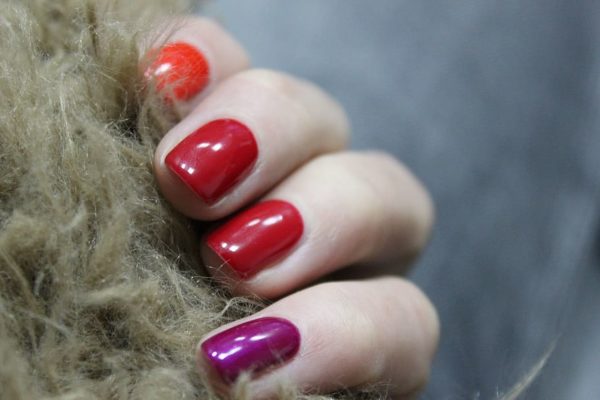 It is possible to choose length, form, let creativity reign. It means perfect nails for as long as a minimum of 2 weeks up to a month without maintenance, or on a very low up-keeping. That is comfortable and also increasing of self-confidence. Who wouldn't feel better and more confident with perfect nails?
There is no miracle. The key is a sum of great quality ingredients, competent professionals and lots of imagination. It means that dreamy perfect nails are the result of the work performed by an able professional supported by the best acrylic nail powder available in the market. The rest of the job is left to creativity.
Movie stars, singers and other influencers all over the world offer great ideas just by waving their hands, which means ideas are out there in great amounts. The number of professionals that have gone under perfect training that would guarantee a great performance has also increased along the years. The missing element of this equation is provided by the best ingredients, which in this case means the best acrylic nail powder the market can offer.
 I know it seems so simple that the key to beauty, self-confidence and of course wonderful nails lays on acrylic glass turned into powder that will be mixed to a monomer (complex words). Using a metaphor, we can say that what saved the three little pigs from the evil wolf was the write choice of the ingredients.
You can be assured that more the 60% of the success of a great art master piece, as well as a building, is on the quality of the material that is used. That is why it is so important to know we are presented with the best.