Disclosure: This post may contain affiliate links, meaning we get a commission if you decide to make a purchase through our links, at no cost to you. Please read our disclosure for more info.
Last Updated on November 5, 2017 by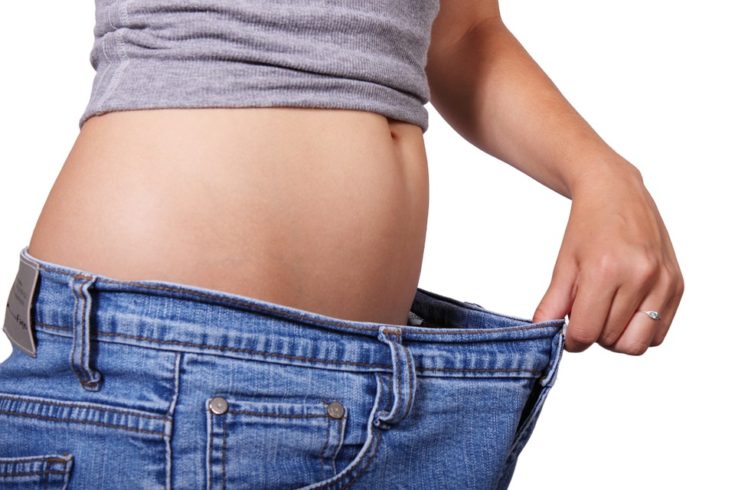 In this article, I will talk about if apple cider vinegar is really a magical potion that will help you lose weight in a healthy way. Please, don't mind the potion part, let's focus on the miracles of the apple cider vinegar, and witness together how apple cider vinegar really helps lose weight, what type should be used, and its relation to the most curious subject garcinia cambogia diet.
First of all, if you use apple cider vinegar to lose weight, you have made a very healthy choice. It is often used in diets as well as its therapeutic features. According to the results of Bioscience, Biotechnology and Biochemistry articles published in the past and recently, observed that by those who take 2 tablespoons apple cider vinegar per day for 3 months; there was a big decrease in the rate of body weight, abdominal fat, waist circumference, and Triglycerides.
As we all know, apple cider vinegar is produced by fermenting the juice from apples. The fermented apple juice contains acetic acid, which affects the physiology of the body in terms of weight loss. Apple cider vinegar is also known as one of the most important effects to cut the appetite.
[amazon_link asins='B01EM9OHC6,B001ID6MIC' template='CopyOf-ProductGrid' store='stealthestylewp-20′ marketplace='US' link_id='4224edb1-b845-11e7-823d-a9eb3c70fa74′]
Apple Cider Vinegar Diet: Can It Help You Lose Weight?
According to a 2005 study published in the European Journal of Clinical Nutrition, it has been proven that the apple cider vinegar creates a feeling of full stomach in the body. In this study, some of the subjects had eaten bread with vinegar and some of them only eaten bread. Those who eat bread with vinegar felt full of stomach than only bread eaters. The higher the ratio of acetic acid in the body of the participants (the basic component in apple cider vinegar), the greater the feeling of full stomach.
The apple cider vinegar protects the blood sugar balance in the body and when the blood sugar is constantly steady on the body, it is easier to diet and to eat just to meet the body's needs.
In the study I just mentioned, the blood sugar rate of the group who fed with vinegar and bread was also measured. The level of blood sugar after meal was significantly reduced. In order to facilitate your diet and not to feel hunger, apple cider vinegar is very effective in regulating blood sugar.
Can Apple Cider Vinegar Really Melt Belly Fat?
Another important feature of the apple cider vinegar is to stimulate metabolism and accelerate fat burning. It contains many enzymes that facilitate fat burning and accelerate metabolism.
A survey to support this statement was made in Japan in 2009. A dietary program containing high fat was applied to the subjects and the effects were observed by administering acetic acid. As a result, scientists have observed that acetic acid in the body suppresses fatty acid, which means that apple cider vinegar prevents oil buildup. As a result, not only it helps you lose weight but also helps you with your health by lowering your body's cholesterol level.
Apple Cider Vinegar For Weight Loss – Fact or Fiction?
As you know, insulin has an effect on fat accumulation in the body. The insulin hormone is directly linked to blood sugar levels in the body. According to scientists, apple cider vinegar can work similar to some diabetic medicines and help to control diabetes in the body.
There is another miracle plant called garcinia cambogia which is also sweet and sour provides all four results mentioned above that apple cider vinegar does, by reducing appetite, balancing your blood sugar, preventing fat build-up in your body, and controlling the secretion of insulin, simply helps you lose weight.
Will Apple Cider Vinegar Really Help You Lose Weight?
Those who use apple cider vinegar to lose weight should pay attention to this part, raw apple cider vinegar should be used to lose weight. In the raw apple cider vinegar, there are still floating bubbles.
The apple cider vinegar, which is generally sold in the market, is pasteurized and filtered. That's why you should be able to make your own apple cider vinegar. But the point to be noted here is that doctors do not recommend foods that are not pasteurized for pregnants and babies.
How to Make Apple Cider Vinegar at Home
If you use apple cider vinegar for weight loss, it should be raw and unpasteurized. Most apple cider vinegar diets you see are made at home. The apple cider vinegar you bought from the grocery store or the market is most probably pasteurized. However, you can use organic apple cider vinegar.
Pasteurized apple cider vinegar does not provide the same benefits as the organic as the majority of the valuable vitamins, probiotics and enzymes which are destroyed by heat treatment compared to raw apple cider vinegar.
Whether you gain weight fast or lose weight fast depends on factors such as stress, genetic factors, disease, nutrition, and metabolic rate. Combine apple cider vinegar with exercise if you want to get the best fastest results. It is beneficial to exercise every day in a week to lose weight. It would be very helpful to go out and do short walks at least a few times during the day.