Disclosure: This post may contain affiliate links, meaning we get a commission if you decide to make a purchase through our links, at no cost to you. Please read our disclosure for more info.
Last Updated on August 1, 2018 by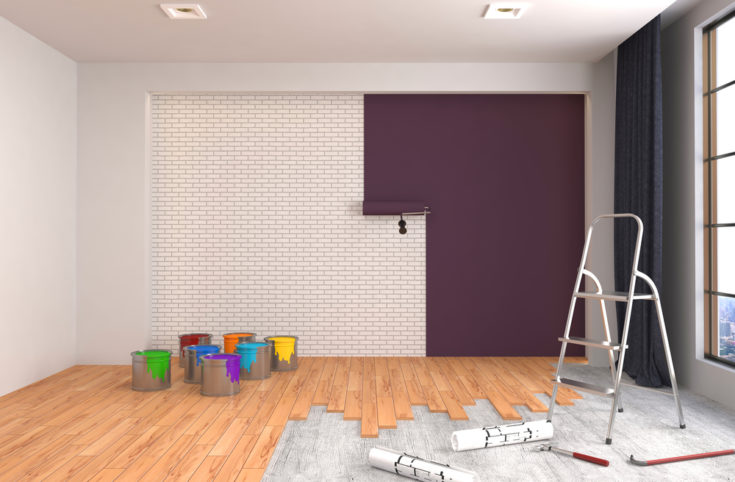 Buying a home comes with more than just the responsibility of coming up with the down payment and closing costs. Your obligations span far beyond keeping up with the mortgage, insurance, and tax payments. This is your home, an investment in your future. It's a place you purchased for you and your loved ones to live in and enjoy for a long time. Like most things you invest in, they need to be monitored, maintained, and sometimes altered or upgraded to remain beneficial. When you tend to your investments in this way, the benefits have a way of coming back to you tenfold. 
Here are some wise investments homeowners can make to enhance and protect their property:
Home Security Services
Your home and everything in it are vulnerable to various dangers from the outside world, as well as potential dangers lurking within. Not only home invasions or burglaries, but natural disasters and home emergencies like fires, carbon monoxide leaks, and flooding. Protecting your investment requires more than just property insurance, which can be used to cover the cost of the aftermath of these dangers, but also home security system complete with home security monitoring services. Should something sound the alarm, agents will immediately reach out to you and send help if they detect something is wrong. This beats the cost of paying for lost or damaged property.
[amazon_link asins='B073LT4TFP,B07B2S3DGL' template='CopyOf-ProductGrid' store='stealthestylewp-20′ marketplace='US' link_id='bc1dbef1-7bab-11e8-976a-e1e0b6c4a5cb']
Maintenance Contracts
There will always be a need for maintenance and repairs around your house. Maintenance contracts can be beneficial in helping you to keep your home and various systems in working order. HVAC contractors offer such services for routine heating and cooling maintenance tasks like changing filters, cleaning vents, and replacing hoses and other system parts. You can look for the same kind of service contract with your local energy company and plumber. Such contracts protect you financially and help you to prevent costly repairs.
Home Weatherizing
The older your property gets, the less efficient it becomes. As it loses efficiency, it can start to cause financial issues including a rise in energy costs. To cut down on the bill and make the home more comfortable, weatherizing is something worth investing in. Every few years, you can inspect your home for efficiency and take action. Sealing up cracks and holes, installing new windows and doors, adding insulation to the attic or basement, and other strategies will reduce the amount of energy and money being wasted.
[amazon_link asins='B07B7MH4RY,083598592X' template='CopyOf-ProductGrid' store='stealthestylewp-20′ marketplace='US' link_id='ca717fd4-7bab-11e8-b696-f7b3bae3ce43′]
Appliances
The appliances in your home help to make everyday life more comfortable and easier to get through. From the washer and dryer to the furnace and hot water heater, they're all necessary to get through the day to day happenings of life. As things tend to break down or lose efficiency over time, investing in new ones is a wise decision. More energy-efficient appliances can not only improve the aesthetic appeal of your space, but it can save you money and make life a bit less complicated.
Renovations
Growing families, changes in family dynamics, and general wear and tear are all common reasons that homeowners decide to invest in renovations. Whether it's your kitchen, bathroom, or backyard, these renovations not only help to improve aesthetic appeal, but they help to increase the value of your property (great if you're looking to sell), and also improve comfort and functionality.
Decor
More for comfort and convenience than a return on investment, home decor is always great to invest in when you have the funds. It can help to change the look of a space and provide additional comfort. Couches, chairs, end tables, throw pillows, pictures, all of it can be a great way to switch things up and give your home a makeover.
Investing in the purchase of a home was the first step. Now that you are a homeowner, keeping your investment intact is the next step. Over the years it will be necessary for you to make certain purchases and decisions that go beyond the mortgage or insurance. The above-mentioned areas are all worthwhile. They not only improve aesthetics and comfort level, but save you money, increase the value of your total investment, and help protect your family. With advantages like that, it should be easy to see how you'll get your money back tenfold.