Disclosure: This post may contain affiliate links, meaning we get a commission if you decide to make a purchase through our links, at no cost to you. Please read our disclosure for more info.
Last Updated on March 3, 2013 by
For some, shoes are the finishing touches for an outfit. For others, shoes are the outfit. Flats, oxfords, wedges, loafers, and sandals are all shoe trends that have come and gone through the years. Some have made their way back, some have never left. Here are the shoes trends for Spring 2013 captured by some popular Miz Mooz styles.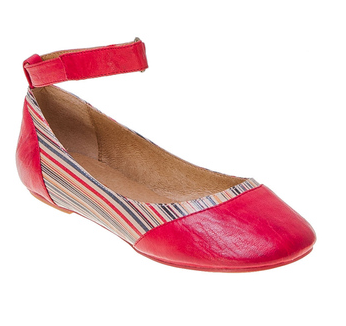 1. Flats
Flats are known as a comfort shoe. Well now they are now making bold new moves in high contrast colors, pointy toes, metallic, and of past trends – the slipper shoe. Flats are perfect to pair with Capri pants. The new trend is pairing with evening attire and tailored suits. The power-shoe has made a big appearance in the workplace as well. These shoes generally have a bold look paired with studs. So now women can go from work to their after-work settings without a necessary change of shoes. Floral designs are a new popular statement in recent years and now they have made their way to the flat shoe world.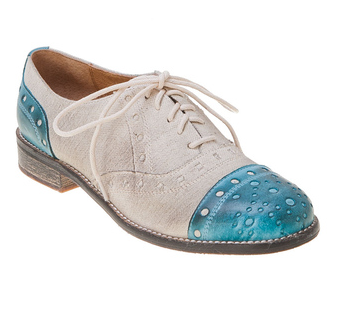 2. Oxfords
Oxfords are known as a mens shoe, but have highly populated into the woman's world of fashion. They can be dressy and sexy or just a casual classic look. The height of the heel will determine just how sexy they are. Popular materials for dressier oxfords are metallic, patent leathers, and sparkle finishes. For a more casual look, solid colors and the saddle styles are the way to go. Oxfords are great for pairing with a floral printed dress short skirts, skinny jeans, and cargoes. Oxfords are a rave at college campus now paired with cargo jeans and tanks.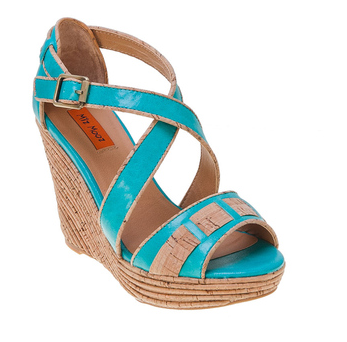 3. Wedges
Wedges can dress up or down an outfit. They can go with your favorite T-shirt and jeans to be classy or casual. The ankle strap is very chic and keeps them in place. Bold color blocks and patterns are in this season as well as the cork wedge. Some of the popular combinations of color blocks are two-toned orange and red as well as neon colors mixed with nude. Corks are great for spring in that they are waterproof and great shock absorbers for those late downtown walks.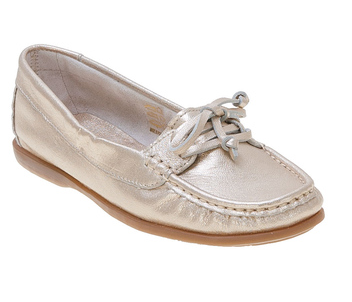 4. Loafers
As with Oxfords, they were a mens dominated shoe. Now they are back in bold new looks. Penny loafers are not just the traditional flats anymore. They range in materials from plastic, leather, to canvas and can change the look of any outfit. These are generally worn without socks or low cut socks so not to be seen. Penny loafers look great with skinny jeans or even wide leg pants. If you're wearing Capri's, a dressy loafer will make them stand out. More dressier loafers can be seen with bows, lace, sequins, and metallic colors.
5. Sandals
Sandals are a combination of all the trends this year. They can be flats, an oxford style, wedges, and even the loafer look. The flat sandals are looking great this year with bow ties. The stacked heel sandals give stilettos a run for their money. They aren't as comfortable as platforms and can feel like heels. The T-straps are very sexy and chic. This season the T-straps are popular with the "T" being upside down, the strap is across the top of the foot. The stylish materials this spring are satin and patent leather. The gladiator look is also still hanging in there. The most popular being, the black calf hugging strapped look.