Disclosure: This post may contain affiliate links, meaning we get a commission if you decide to make a purchase through our links, at no cost to you. Please read our disclosure for more info.
Last Updated on October 4, 2017 by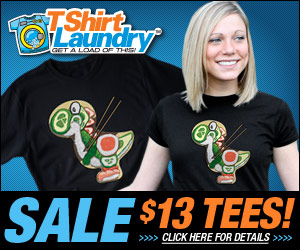 The T-shirt is a fashion staple the world over. It is the simple choice for ultimate in casual wear and available in literally millions of variations. Here is our guide to some of the coolest choices around.
Icons
Without getting too political, Che Guevara has to be right up there in iconic images for cool t shirts. This Argentine revolutionary is lauded as a hero by many and adorns every piece of merchandise you can imagine. This image needs no words to elevate the humble t-shirt to a statement piece. In a similar vein, the great Audrey Hepburn when captured on a t-shirt shows the world your fashion credentials.
Universities
Been there and got the T-shirt, or even not been there and got the T-shirt. It doesn't matter whether you are an Ivy Leaguer or not, or whether you coxed the winning Cambridge boat crew. Grab yourself a university t-shirt and you become cool by association. Brush up on your Latin, however, just in case anyone asks.
Football
Love it or loathe it, football is cool by numbers. Literally millions of football t-shirts are sold every year the world over. From David Beckham to Ronaldo and for every good, average and just plain rubbish player in between there is a T-shirt out there. Although a word of warning, try not to wear your Liverpool shirt in Manchester.
Going Retro
Retro and cult movie hits get the T-shirt makeover treatment too and they deliver some top comedy value without even trying too hard. The Goonies is a great eighties classic to be found and 'the truffle shuffle' is comedy cool. Grange Hill is another cult classic kids' TV show which makes a very cool t-shirt. Ro-land we love you. If TV and movies aren't your thing then look to retro pop t-shirts too, True Blue and Wham are cooler now than they were at the time!
Wearable Art
He may be shy of publicity but his work not only adorns the UK's buildings, it also features on a t-shirt or two. Banksy the shy Bristolian brought graffiti art to the masses. His work is just one example of art to be found on cool t-shirts.
Movie Mayhem
Avoid the mainstream and high street versions and shop online for movie t-shirts with a more original twist. It is not cool if half your town is wearing the same one.
Where To Find Them
You can find cool t-shirts online really easily and you are far more likely to find something a little bit unique than if you look on the high street. Online stores are a good place to start. By being a bit original you don't need to break the bank by buying designer clothes either. Strike out on your own and find what is cool for you.
The T-shirt is a piece of iconic clothing in its own right. Everyone owns one if not twenty but you can use yours to express your unique fashion look. Explore online for what is up and coming as well as retro looks to help you stand out in style.
Emma Johnston is a fashion critic and writes regularly in online blogs and websites. Her favourite cool t shirts include an Audrey Hepburn vintage nineties top and a Goonies 'Hey you guys' version which reminds her of her youth.