Disclosure: This post may contain affiliate links, meaning we get a commission if you decide to make a purchase through our links, at no cost to you. Please read our disclosure for more info.
Last Updated on January 29, 2021 by Steal the Style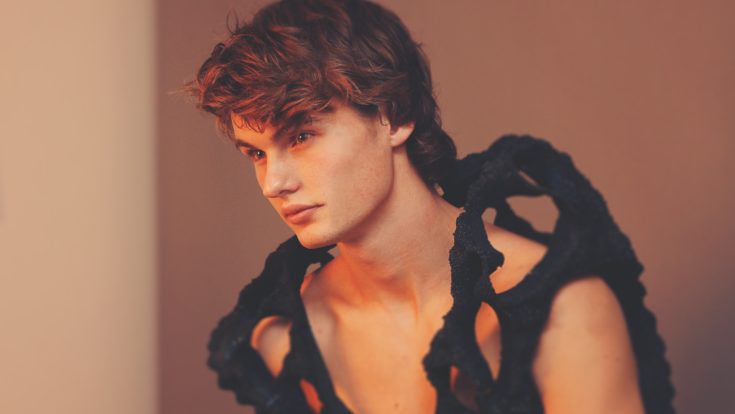 The art of seduction isn't something everyone is born with. To get the action you want, you need to be at the top of your game by practicing a few skills. Buckle up cause we're going full speed into Seductionville.
Your looks form the core of physical enhancement, which is why the art of seduction starts with your grooming habits.
Essentially, there are 4 major areas you have to focus on to improve your seduction skills – physical enhancement, interesting conversation, flirting abilities, and personal charm.
This time round we'll focus on the first one and help you leave a charming first impression!
Improve Your Looks. Get More Dates!
There are many ways to ensure you look, feel, and smell better.
From dieting, practicing sports, and making smart choices to emphasize your best mental and physical qualities, right down to acquiring solid grooming habits, working on your body will give you a boost in the art of seduction.
But first, you must maintain perfect cleanliness and hygiene. This means you should:
Take good care of your teeth to ensure your breath always smells fresh
Use deodorant
Dress according to your body type and shape
Other grooming habits every man should adopt to look attractive and desirable include:
Manscaping
Manscaping is a word that makes most men cringe. It's all the way up there with mandals, mannies, and all the other manifications designed to coerce you into activities you'd rather avoid.
There's something a bit effeminizing about manscaping and if you don't like that don't buy into it. But if you feel shaping and trimming your body hair will sharpen your looks and boost your confidence, then this might be your thing.
With the right manscaping tools, you'll be able to reach those areas where you don't really want your face razors to access and create more hair than you already have – your chest, armpits, back, head, and even downstairs. Finish off with a nice cream for the smoothest results.
Another thing or two here:
Keep that Stubble – You're neither a newborn nor a porn star. Therefore, you should save the stubble while manscaping the region below the belt.
Get Help with Your Back – Unless you're into pain and S&M and would rather sign up for a waxing session, get someone to manscape your back. Many people are down for chest hair, but you should never go for monkey business and back hair. Instead, check out these top electric shavers.
Use Gel/Cream – For a safer, smoother shave, invest in a gel or cream with moisturizing components it will ensure that your shaver glides.
Take some inspiration from David Beckham, Jay-Z, and Tom Cruise who are all fans of this habit.
Take Care of Your Hair
Always keep your hair trimmed and neat. Before you head out for a date or for drinks with your buddies, get your hair grove on. Use some high-quality products to make sure your hair game is always on point.
Where possible, get finishing products like hair spray or gel. Just don't overdo it. Remember, one of the first things women notice about men is the hair –cut, set, trim, and styling. No one became a master of the art of seduction with bad hair.
Attend to Your Facial Hair
Visit a cosmetician and ask them to shape your eyebrows until they complement your facial traits – again, if this is your thing. But whatever you do, trim off any ear and nose hair that is showing, and go for a clean-cut Don Draper look. Everybody will notice if your facial hair isn't on point but more importantly, you'll feel brand new.
Clean Your Nails
Dirty and unsightly nails are a major turnoff. Take great care of your nails. Not only does this say a lot about your grooming habits and general hygiene, it will also come in handy if your charms and seduction works and she decides to sleep with you.
Be Gentle With Your Face
Last but not least, solve any issue with your face – irregular skin tone, facial warts, acne and so on. If the skin on your face is sensitive, shower before shaving and trimming facial hair. You should also get use best men's products to enhance your skin tone and leave your face looking fresh and smelling good. Women won't be able to resist you.
Remember, Ashton Kutcher uses high SPF products and goes for microdermabrasion and full facial treatments – which helps with his seduction game both on and off screen. Why shouldn't you?
Adopt the grooming habits described above and you'll end up scoring hotter dates or get into longer lasting romances. Just remember, seduction is about novelty, mystery and discovery. Keep fresh, confident and clean cut and you'll soon become the mayor of Seductionville!
Related Post: 5 Spring Style Ideas For Men
Image Source: Unsplash