Disclosure: This post may contain affiliate links, meaning we get a commission if you decide to make a purchase through our links, at no cost to you. Please read our disclosure for more info.
Last Updated on November 18, 2018 by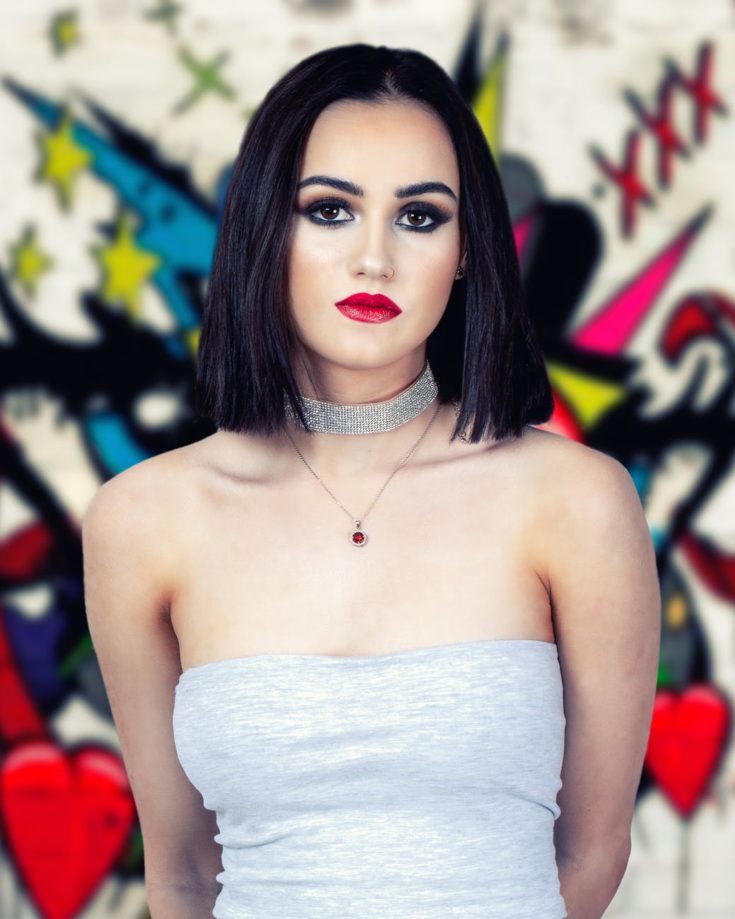 One of the best ways to update your look without spending a fortune on a whole new wardrobe is to experiment with new makeup trends and colours. Things are set to get quite dramatic with cosmetics this autumn, so prepare to summon your inner vamp and dare to be bold. It is important that whichever feature you decide to focus on that you keep the rest of your makeup simple to avoid looking more zombie than sexy femme fatale. So here's a round-up of the daring makeup trends which are sure to get you noticed.
Vampy Lips
Red was everywhere on the autumn/winter catwalk, from post box red to berry, plum and dark wine-coloured lips. Wearing a shot of berry-toned lipstick is an easy way to turn heads. This is an effortless look as it requires minimal other makeup. Statement lips instantly create a glamorous look. Lips are best kept matte rather than reaching for the volume-enhancing effects of gloss.
[amazon_link asins='B01LZMIPP4,B002ARSG0C' template='CopyOf-ProductGrid' store='stealthestylewp-20′ marketplace='US' link_id='0422eb0d-eb6d-11e8-a6a6-3195b62de2ba']
Geometric Eyeliner
Eyes were just as show-stopping on the catwalks with liner used to create striking geometric lines and cat-style eyes. The possibilities are endless with this trend. You can choose to play it safe and wear the classic retro eye-liner flick (a line which extends upwards beyond the corner of your eye). Or, if you want to be a bit more adventurous you can create exaggerated, cat-like eyes by introducing some coloured liner. You can go bold with a vibrant blue to cover the whole upper lid before adding the corner flick or elongated parallel lines to accentuate the eye. For a more modern take on the standard cat-eyes flick you can square-off the line at the corner. This look can be intensified with some volumising mascara. When creating dramatic shapes around the eyes, it's best to keep the rest of your makeup quite natural so that your eyes get chance to shine.
[amazon_link asins='B07JJFTBYC,B07JHR316X' template='CopyOf-ProductGrid' store='stealthestylewp-20′ marketplace='US' link_id='14beeee9-eb6d-11e8-af00-332629bce510′]
Sketched Eyelashes
One of the more daring trends on the catwalks is sketched eyelashes. This is when eyelashes are drawn on to the eyelids and is a great alternative to false lashes. You can create this look using a soft eyeliner or creamy shadow so that the lines don't appear too harsh.
Peacock Shadow
If there's one bird that never fails to get noticed, it's the peacock. You can take inspiration from the iridescent colours of its feathers and layer-up your eyelids with shades of green, blue and even purple. Start with one colour in the inner corner of your eyes and then fill the middle section with another. Finish off the look and add definition using the darkest shade or a complimenting smoky colour in the outer corner of the eyes.
[amazon_link asins='B00HSJYQII,B07GDXSK24′ template='CopyOf-ProductGrid' store='stealthestylewp-20′ marketplace='US' link_id='304a2bee-eb6d-11e8-8962-1bbb9bf0b765′]