Disclosure: This post may contain affiliate links, meaning we get a commission if you decide to make a purchase through our links, at no cost to you. Please read our disclosure for more info.
Last Updated on October 4, 2017 by
Blogger Wendy Nguyen of Wendy's Lookbook explains how to re-create 1970's style with one of the decade's most iconic trends: flared jeans in the video below (no longer available). Bring on the bell-bottoms to elongate our legs and make us look super tall.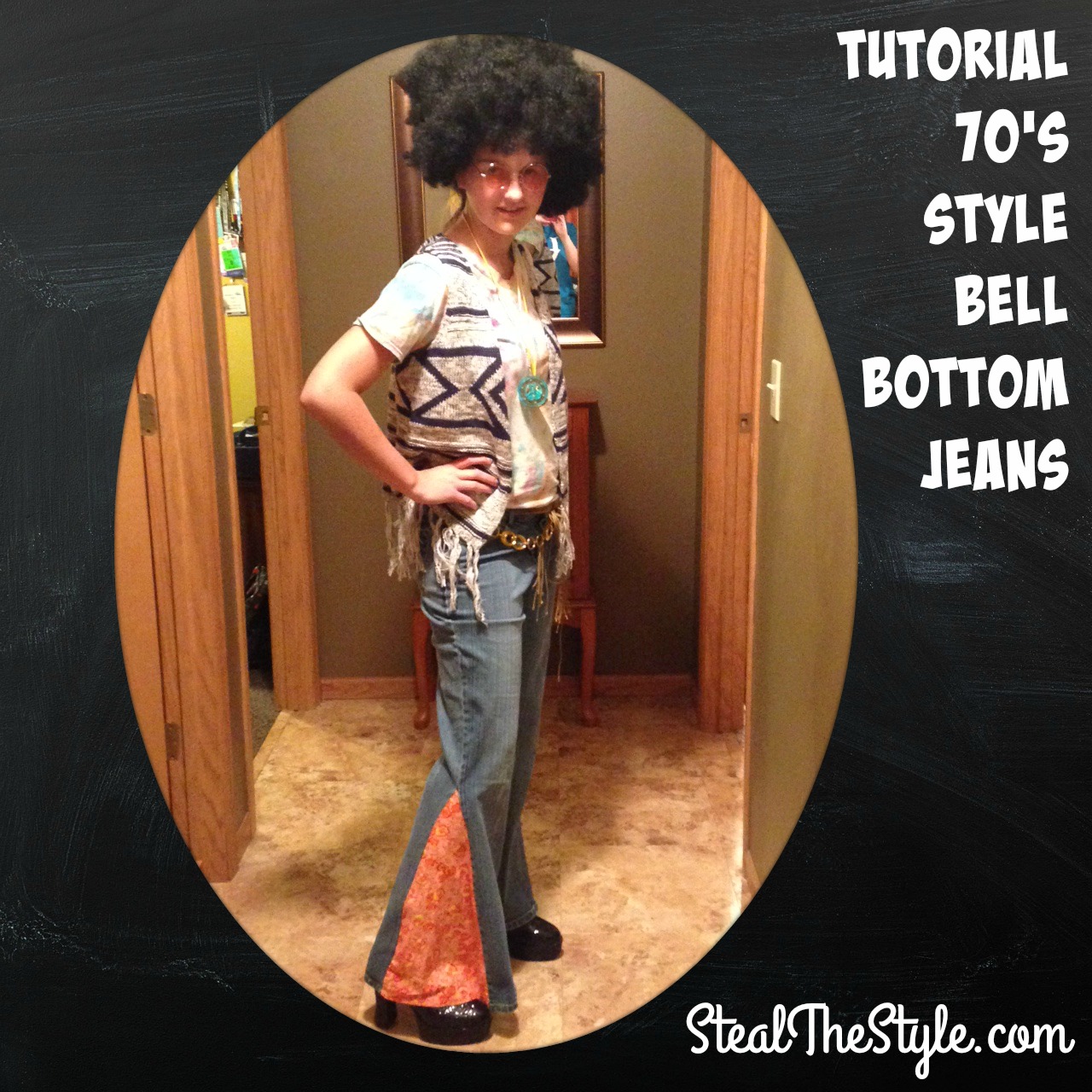 Want to create your own 70's inspired bell bottom jeans? Simply take an old pair of jeans, cut up the outside seam, almost up to the knee. Sew in a triangle piece of fabric, and you're set!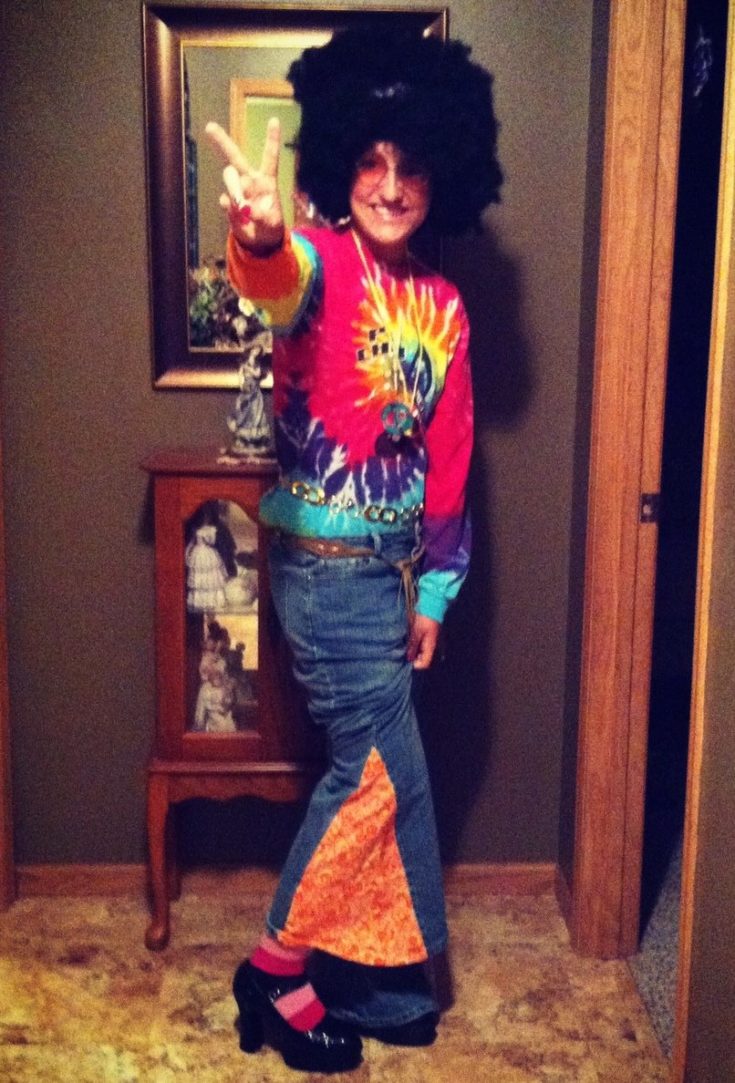 My mother actually did this for me to wear to a 70's party. Since then, two of my daughters and even some of their friends have borrowed that same pair of jeans for 70's occasions. Above is my daughter, Tatym (top photo) and then Macy (next photo), wearing them for Decade Day during their respective high school's Homecoming Week.