Disclosure: This post may contain affiliate links, meaning we get a commission if you decide to make a purchase through our links, at no cost to you. Please read our disclosure for more info.
Last Updated on March 18, 2023 by Steal the Style
With summer just around the corner, it's time to start thinking about refreshing our swimwear collection and scoping out the latest trends and designs for the warmer days ahead. When it comes to finding the perfect new addition, the style, colour and finish are often the first things we consider, however the overall quality of each bikini or one piece is key to determining its durability, functionality comfort and fit and comes with many benefits for yourself, your wallet and the planet.
If you're looking to level up your swimwear game and need to get up to speed on why quality is key, we've put together a list of benefits that come with investing in well made swimwear this season.
Comfort and Fit
A well fitting swimsuit will make you look and feel confident all summer long, whether you're splashing in the waves or lounging by the pool. Most high quality swimwear has been carefully designed and crafted by experts, meaning each style has been tried and tested to give a flattering and comfortable fit both in and out of the water.
When comparing the quality of swimwear, look for a fabric that is thick, slightly stretchy and soft to the touch. This will give a snug finish without feeling too tight or becoming stretched and saggy once wet. If you're opting for a light coloured swimsuit, choose a piece that is double lined to avoid any transparency when having a dip.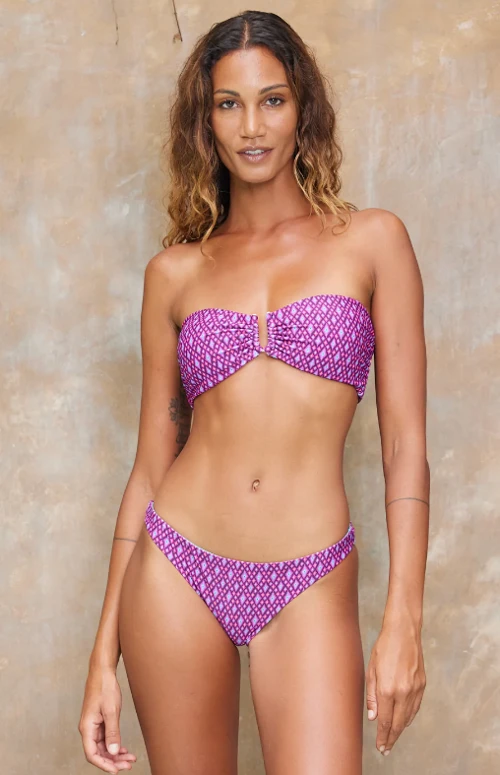 Look for a fabric with a slight stretch to give a flattering yet snug fit.
Durability
Exposure to the sun's harsh rays, salt water and chlorine can cause low quality swimwear to become faded, brittle and stretched over time. High quality bikinis and swimsuits are often created from chlorine and UV resistant materials, meaning they won't become dull or damaged after a salty summer spent by the beach.
Investing in high quality swimwear will see you flaunt your favourite pieces season after season, and continue to look as good as new!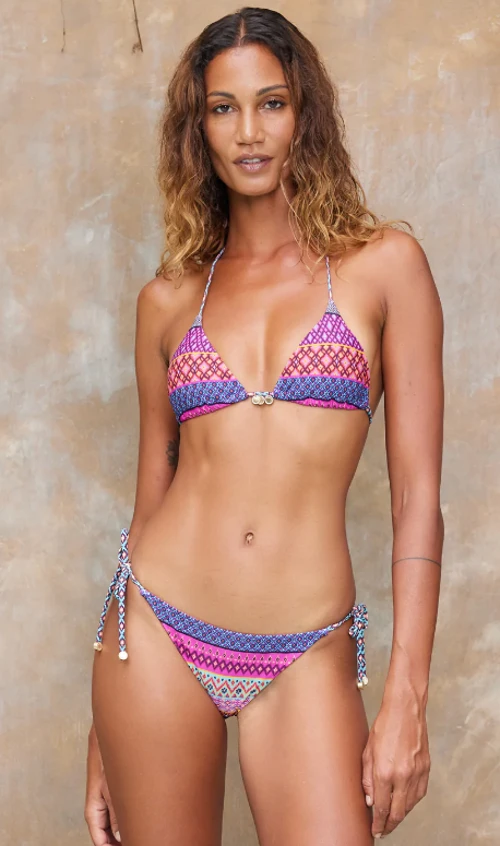 Quality fabrics will mean bright colours and prints won't fade over time.
Functionality
Lower quality bikinis and swimsuits often become saggy and stretched once wet, which of course isn't exactly ideal when your summer plans consist of alternating between relaxing in the sun and cooling off in the pool or ocean. Well-made swimwear will usually dry quickly post swim and remain in its original shape for summers to come.
Functionality is a key feature to consider if you're planning to be spending a lot of time in the water surfing, swimming or enjoying water sports. A good quality bikini will ensure you can focus on the fun without having to worry about stretched or sagging swimwear!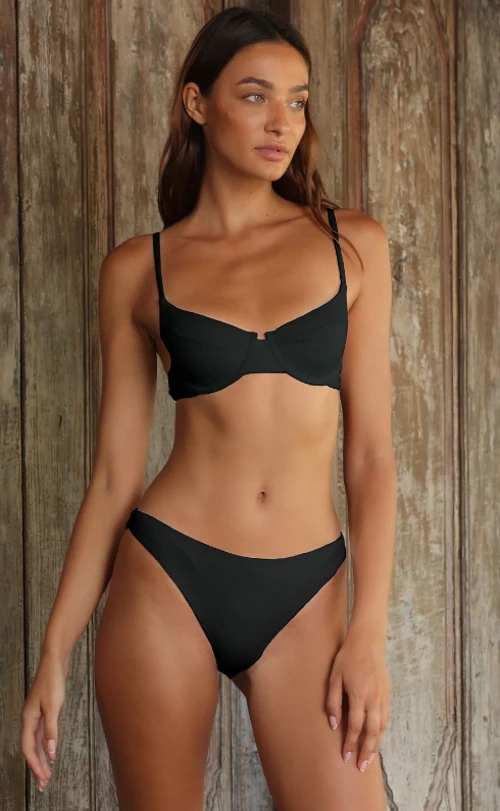 A quick drying, well fitted bikini means you can soak up your summer of fun without having to worry about potential wardrobe malfunctions!
Sustainability
Investing in good quality swimwear that will see you through seasons to come not only benefits your bank account but helps to reduce the ever increasing amount of clothing waste, global carbon emissions and plastic pollution. Higher end pieces are often consciously made from recycled materials and produced in smaller batches, to help minimise environmental impact. Instead of purchasing multiple, lower quality bikinis and swimsuits that will only last one season, look for brands that create long lasting pieces using materials that aim to minimise environmental impact and wear them summer after summer.
Invest in carefully crafted basics that you'll love and wear for years to come.
From a comfortable, flattering fit to long lasting pieces that your wallet and the environment will thank you for, high quality swimwear is at the top of our list this season. Look for stretchy, thick recycled fabrics in well crafted pieces that give a flattering finish, and you'll be guaranteed to be flaunting your new bikini or one piece for many seasons to come.
Image Source: Tigerlily