Disclosure: This post may contain affiliate links, meaning we get a commission if you decide to make a purchase through our links, at no cost to you. Please read our disclosure for more info.
Last Updated on December 14, 2022 by Steal the Style
Here's why Shein — the budget-friendly fashion site — should be your new go-to for everything from the latest trends to timeless must-haves.
Dying to get your hands on the season's latest fashion trends, but don't want to break the bank?
You're in luck. Budget-friendly fashion website Shein is your answer for keeping up with what's in and expanding your wardrobe's style staples. Give the website a quick browse and you'll soon be struck by the number of incredible deals. Shein also offers Afterpay for easy installment payments, interest free!
Looking for that beachy, breezy dress for summer? You can get an adorable little wrap dress for only $13.99; a flirty off-the-shoulder tropical print for $13; or a boho tie-dyed maxi for $18. At those prices, you might be tempted to get all three.
Is Shein Legit?
Here's the inside scoop if you're wondering if Shein's too good to be true: It's a fast-fashion company based in China. So if you shop at Zara or H&M, you're bound to love Shein. The prices are low because the manufacturing is outsourced. Which means you can easily spend $100 and purchase ten on-trend clothing items if you want to — making it a great choice for those most-have pieces that are all the rage right now (plus the staples you need to wear with them).
If you're looking for a piece that you can still turn to ten years from now, Shein may not be right for that particular item. But the truth is, it's hard to know what your style will be — much less what trends will be in — that far down the road anyway. Save those purchases for really classic, high-quality pieces you know will stand the test of time from a style perspective and which have a relaxed fit, so that they'll look just as fabulous at different points in your life. For everything else — such as the perfect first-date dress, a swimsuit for your next vacation, or an outfit to wear for a night out with your girlfriends — there's Shein.
Shein FAQs
Almost everyone loves affordable, trendy clothes; which is why shops like Shein have become incredibly popular. But are their prices too good to be true? Here is everything you need to know about the Chinese retailer, Shein!
What is Shein?
If you haven't heard already, Shein is an online Chinese fast-fashion retailer. Pronounced like "Shine" , this store was founded in 2008 and has grown immensely popular for its trendy clothes and extremely cheap prices.
When it comes to their clothes, their quality can vary dramatically. Some customers can find themselves surprised by how good the quality can, while others become disappointed with flimsy stitching or fragile fabric. It all depends on what you purchase.
However, most of Shein's clothes are of decent quality. It is important to keep in mind that these clothes are not made to last. In order for their prices to be cheap, Shein uses cheap fabric and lazy detailing. With this brand, you receive the quality you pay for.
Does Shein take Afterpay? 
Yes, Shein does accept Afterpay as a payment method in addition other Buy Now Pay Later Apps Klarna, Zip and Paypal. Purchases with Afterpay require an easy and fast approval process. The cart limit is $1,000 with Afterpay checkout. 
Does Shein Take Apple Pay?
No, Shein does not accept Apple Pay as a payment method. They do offer Visa, Mastercard, Maestro, Amex, Discover, Diners Club and the above mentioned Buy Now Pay later services.
Is Shein legit?
Buying from Shein is safe as this brand is legit. While its clothing quality is controversial, very few customers had had problems receiving their orders. If you are a looking for Shein or Forever 21 alternatives check out this list here. 
Furthermore, Shein does give you 45 days to make a return if you are dissatisfied with your order. Shein also has reliable customer service you can reach out to if you have any questions or concerns.
​​Where is Shein located?
Unlike other retailers, Shein does not have a physical store you can visit. Although, Shein does have occasional pop-up shops. If you're interested in visiting one of their pop-up shops, you should follow Shein on social media to hear about future announcements.
While Shein is based in China, there is no physical store that is in charge of managing orders. Instead, most of Shein's clothes are usually created and shipped from several worldwide wholesale warehouses. With that being said, a fair amount of their clothing is still shipped from Chinese factories.
How long does Shein take to ship?
If you are looking to purchase a few items from Shein, you might be wondering how long their shipping can take. Luckily for you, their shipping can take anywhere from 6 to 12 days. Shein has two types of shipping: standard and express shipping. Standard shipping, their cheapest shipping option, can take 10 to 12 days. While express shipping can take 6 to 8 days.
Why is Shein so cheap?
One of the biggest reasons why Shein has grown a cult following is their prices. Unlike their competitors, Shein has very cheap prices anyone can afford.
So, why are their clothes so cheap? Well, there are a couple of reasons for this. For one, Shein's clothes do not have the best quality fabric or stitching. So, by selling decent to bad quality clothes, they save money on fabric and manufacturing.
Then, unlike other retailers, they have factories that are constantly making new garments every day. With this constant supply of clothes, they can lower the price of their items.
What's Hot Now on Shein
Speaking of the latest trends … check out how these designer pieces compare to what's available on Shein.
Neon Wonders
Bright, bold colors are in these days, and we're loving it. Top designers like Scotland's Christopher Kane have gone all-in neon items like these on fluorescent green platforms that sell for nearly $1,000. Get the look for a lot less at Shein with these lime green high-heeled mules ($25); chunky sandals ($30); or funky lace-ups ($27).
Tie-Dye For
Tie-dyed items like these Dior flared jeans have a wonderfully boho, handmade appeal, but will run you $1,600. At Shein, a pair of flared tie-dyed pants costs only $14. And that's not all; type "tie dye" into the search bar and you'll find a ton of great pieces at budget-friendly prices, including T-shirts for $6 and bikinis for $9.
Check Please
Plaids and checks are seriously on-trend — just look at this black-and-white dress with ruched sleeves ($1,595) from Prabal Gurung. Here's another black-and-white number with puffy sleeves for only $20. As for this plaid version? Only $18. With Shein, you can always find dozens of versions of the latest looks while staying within your price range.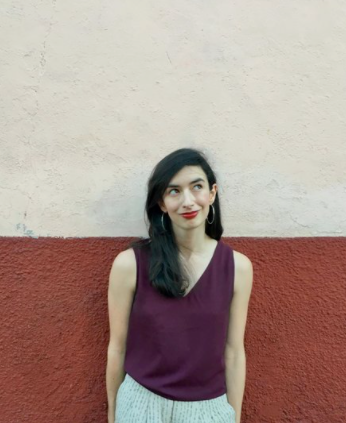 A former travel editor who loves nothing more than filling her suitcase with one-of-a-kind pieces, O'Brien has been a shopaholic since long before she knew how to string a story together. Like all shopping addicts, she loves nothing more than finding beautiful things at a bargain — and can't keep a deal to herself.
When not writing about what to buy and where to find it, O'Brien tells stories about great designs and the people who dream them up.