Disclosure: This post may contain affiliate links, meaning we get a commission if you decide to make a purchase through our links, at no cost to you. Please read our disclosure for more info.
Last Updated on December 30, 2022 by Steal the Style
"Permanent jewelry" is all the rage in the accessories space, but what really is it?
Every woman loves a little bling. Whether it's rings, bracelets, earrings, or necklaces—people have been wearing and enjoying jewelry for centuries.
However, a common complaint of traditional jewelry is that it can be lost so easily. Many jewelry pieces have commemorative or sentimental value—perhaps they're a wedding anniversary gift or a symbol of friendship with a faraway pal.
For this reason, it can be soul-wrenching when pieces go missing. Enter: permanent jewelry. Here's what you need to know about permanent jewelry, how it works, and where you can go to get some for yourself.
What is Permanent Jewelry?
Permanent jewelry is exactly what it sounds like, but not quite as scary as you're thinking. Unlike permanent makeup—in which makeup like eyeliner, brow pencil, or lipliner are tattooed onto skin—permanent jewelry is not directly adhered or pierced into your skin. Permanent jewelry is simply jewelry that you cannot take off. It is welded or soldered together so that it cannot be removed or slip off of your wrist, cartilage, or neck. It is particularly popular for bracelets which can easily slide off of a wrist if it's not well-fitted.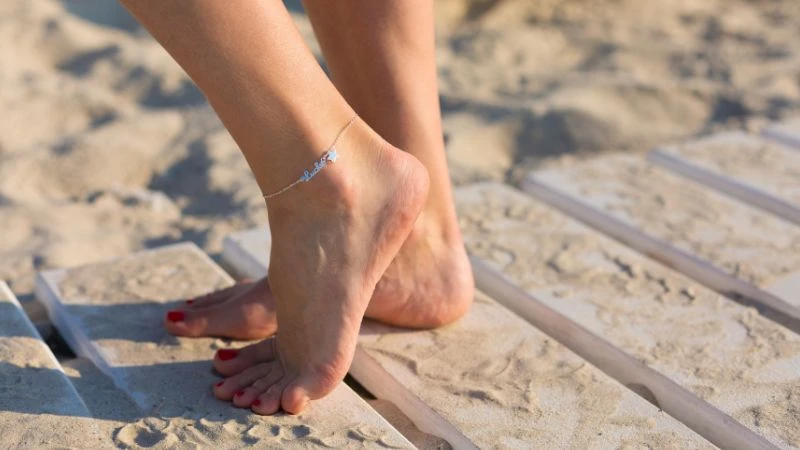 Welded Permanent Jewelry
Yes, jewelry is welded together while it's on your body. But it's not as painful or scary as you may think. Jewelers that offer this permanent welded jewelry service say it takes no more than 15 minutes and it's completely pain free. Just one little zap as the solid gold or precious metals are soldered together, and you're good to go—forever! Plus, you won't need to worry about the gold setting off security scanners at the airport or at events venues, because the metals aren't magnetic.
How Does Permanent Jewelry Work?
Permanent jewelry is offered at select jewelry retailers and jewelers across the country. Just make an appointment to pick out your jewelry and get the chain soldered together permanently. The welding process involves a little spark of light, but nothing that hurts. No clasp, no problem. The jewelry will need to be cut off if you ever want to remove it or change it out.
Where Can I Get Permanent Jewelry?
There are a number of locations you can get permanent jewelry or welded jewelry.
Los Angeles & New York
Catbird offers permanent jewelry appointments in Brooklyn and in Soho in New York. You can also get permanent jewelry at Hannah Keefe studios in Los Angeles, California.
Miami & Chicago
In Florida, you can get your welded jewelry in a variety of cities at pop up appointments from Carla Poma. Alexandra Marks offers quick 20-minute jewelry welding appointments in Chicago.
Dallas & Las Vegas
In the Dallas Fort Worth area, you can get your permanent jewelry at Mod + Jo or Go Rings. Permanent jewelry is also available in Las Vegas, Nevada, at LINK x LOU.
Other Locations
If you're in the mid-south or Midwest, Lackadazee in Louisville, Kentucky offers permanent jewelry appointments and makes appearances at area pop-ups and fairs.