Disclosure: This post may contain affiliate links, meaning we get a commission if you decide to make a purchase through our links, at no cost to you. Please read our disclosure for more info.
Last Updated on October 4, 2017 by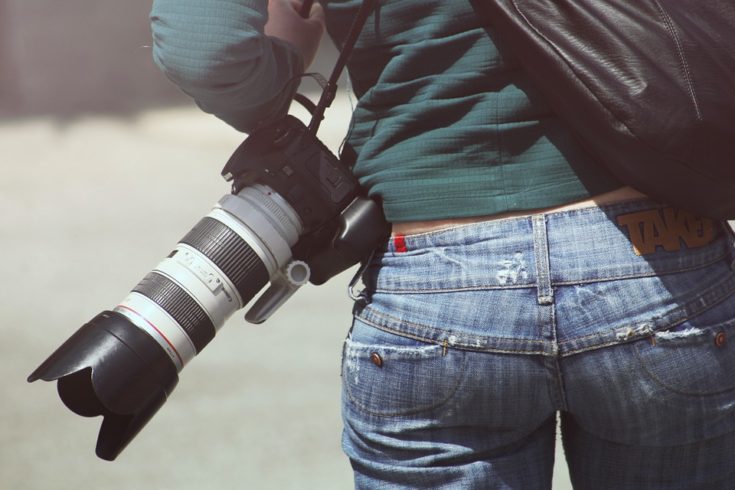 This summer, Italo Zucchelli, the Men's Creative Director for Calvin Klein, revealed the vibe and it couldn't be more comfortable and chic – an American classic: denim. If you can't afford CK, don't despair, the fashion shows are here to provide inspiration and an insight into what's hot and new in the industry. You can choose an element, let's say a trucker jacket, and find one that you can afford. So apparently trucker jackets are in this season – wear them over a crew style sweater and you'll be sure to turn some heads.
[amazon_link asins='B01I08VIY0,B01AY015TA' template='CopyOf-ProductGrid' store='stealthestylewp-20′ marketplace='US' link_id='65d39fc9-95b0-11e7-a989-4bb60fbc646f']
Denim has become synonym with jeans. It's an essential item of clothing in every man and woman's closet. Jeans are versatile and comfortable and can be worn with many styles of shoes and shirts, sweaters and T-shirts. The more popular skinny jeans or the slim fit ones are modern and complement the average man. Sean John Jeans are classy and quite affordable while the Buffalo David Bitton jeans will feel like your second skin. The most well-known jeans brand in the world, Levis will always have something for you. Dark rinse wash is coming back with a vengeance leaving behind the light rinse and washed out jeans. Perfect for the winter, a crisp, slim-fit pair of jeans will make a modern man out of you and show you have class.
[amazon_link asins='B01BIDWMT4,B003COZCNQ' template='CopyOf-ProductGrid' store='stealthestylewp-20′ marketplace='US' link_id='90b086c7-95b0-11e7-8fe9-2b2c911e697b']
Aside from skinny and slim-fit jeans, this fall's essentials include sweatshirts for a more casual look and plaid shirts to give you a more hip vibe. As mentioned before, the trucker jackets are insanely trendy nowadays, choose one with a hood or some faux fur on its collar for extra warmth. How about a sexy trucker vest for you to wear on top of your hoodie? Match this look with some dark jeans and a pair of sneakers and you're ready to comfortably hit the city in style.
[amazon_link asins='B01IT4C8S0,B018RK12JC' template='CopyOf-ProductGrid' store='stealthestylewp-20′ marketplace='US' link_id='b2f1e785-95b0-11e7-9cd8-d124572c0273′]
Keep in mind that if you and your partner both plan on wearing jeans while going out, then make sure you two don't look like twins doing so. It's important to match your clothes, but there is a limit. Remember Justin Timberlake and Britney Spears at the 2001 American Music Awards? If you don't, picture this: head to toe denim, she wore a strapless denim gown, accessorized with a denim clutch bag and he wore a denim suit and a hideous cowboy denim hat. Even reading this sentence offers denim overload. Look them up, have a laugh and learn from their mistakes.
[amazon_link asins='B01CG09KVG,B00JJYWPF6′ template='CopyOf-ProductGrid' store='stealthestylewp-20′ marketplace='US' link_id='e4e8478e-95b0-11e7-8391-6ddf4bec901b']