Disclosure: This post may contain affiliate links, meaning we get a commission if you decide to make a purchase through our links, at no cost to you. Please read our disclosure for more info.
Last Updated on January 15, 2019 by
My friend's husband, Ben, was recently tapped for the honor of being the Best Man at his co-worker's wedding. Since it was a second marriage and the couple was in their 50's, the ceremony was to be tasteful but low key. Just a Maid of Honor and a Best Man standing up for the happy couple.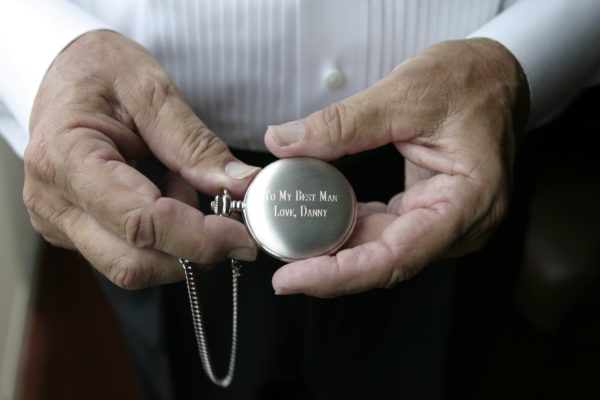 Ben was directed to "just wear a basic black suit". With the nuptials just 2 months away, he decided to dig around in his closet and get out the only suit he owned and has worn to weddings, funerals and special occasions for the last decade.
Ben is an average blue collar guy and doesn't think much about suits. So, it had been a while since he tried on his only suit and needed to make sure it still fit.
To his surprise, his well-worn suit had apparently been a dinner feast for moths. Holes everywhere.
The upside was that his wife finally got her wish – Ben would need to replace that outdated suit. Since she knew her husband to be a procrastinator, she was also relieved that the moth-eaten suit wasn't discovered on the day of the wedding. That would have been a disaster.
Ben's first instinct was to run to the mall and grab something off the rack. But his wife convinced him that he not only needed a new suit, but one that would fit him well, be more in style, and last him through the next round of special events. With a daughter about to graduate from high school, aging relatives, friends getting remarried, Ben's wife knew he was going to wearing his suit more often. She thought if you're only going to have one suit – it better be a really well-made one.
Ben's wife did some research and eventually turned to Anderson Christie Suit Tailors. The bespoke suit tailor specializes in custom suits. Made-to-Measure would give Ben the opportunity to put his  own stamp on his suit.
The process began with an experienced tailor taking the time to understand Ben's needs and individual style over an informal drink. With gentle guidance and advice Ben was able to select his fabric from hundreds of options, all of which are produced by the world's finest cloth mills.
He was then guided through the styling details before a full set of body measurements were taken. Ben had the option to work with an Anderson Christie tailor at his own home or place of work to go through the cloths at his own pace.
Ben's Made-to-Measure suit was made from scratch. It was customized and adapted to his measurements and personal style. His suit was then hand sewn. His was pattern safely stored on file so that he could reorder an other suit if needed. The process took  around 4 to 7 weeks, from initial meeting to finished suit.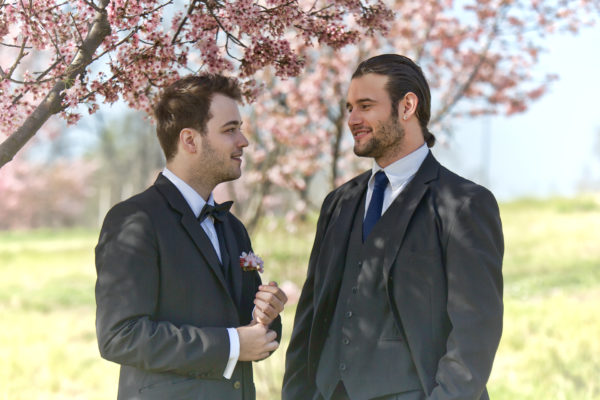 The end result had Blue Collar Ben feeling like he had a Savile Row experience and at the wedding he truly was the Best (dressed) Man.