Disclosure: This post may contain affiliate links, meaning we get a commission if you decide to make a purchase through our links, at no cost to you. Please read our disclosure for more info.
Last Updated on January 21, 2019 by
Everyone wants firm, youthful skin that radiates with a healthy glow. This doesn't come naturally. It takes a little time and effort along with the proper products and methods. Use the following steps to help you get that beautiful look you are in search of.
Cleansing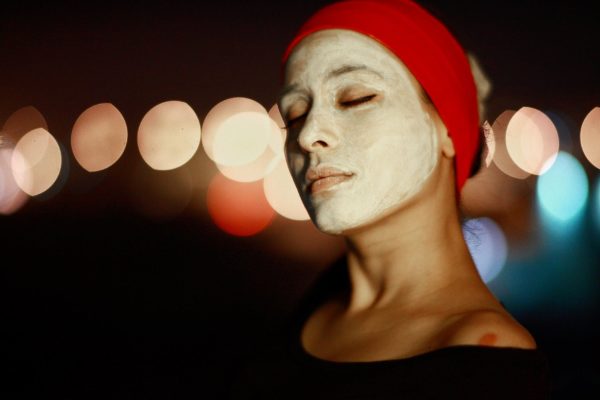 The first step to healthy skin is cleansing it properly. Cleaning your face each day will remove dead skin cells and invigorate the cells underneath in order to give you that radiant glow everyone desires. Taking the right steps, using good products, and keeping the temperature of the water at a soothing level will contribute to making your face bright and youthful.
Begin by rinsing your face with lukewarm water. Hot water will cause stress to the skin and dry it out. The sun and elements take enough of your natural moisture away without adding to it. Avoid cold water as well. They used to tell us to finish with an ice cold splash of water to close the pores, but this simply shocks the skin, and it isn't a very pleasant experience either.
Use a makeup remover for stubborn cosmetics and a cream cleanser for the overall facial area. Rinse again with lukewarm water, and dab it dry with a soft towel. Don't rub as this will encourage wrinkles and fine lines.
Moisturize
Moisturize daily, after cleansing your face, in order to hydrate the skin. Look for a product that blocks UVA and UVB rays. The UVA rays are the ones that cause the skin to age, while the UVB rays are the ones that burn the skin. Wear this protective moisturizer all year long. Even during the winter months the suns rays can cause damage when they reach you through the windows and during quick outings.
After cleansing your face each night, use a nighttime serum instead of the daily moisturizer. These products are specially developed to help revive the skin while you sleep. Ingredients such as vitamin A and B3 will renew the skin and combat damaging effects.
Top off your daily moisturizer and nighttime serums with a high-quality eye cream. The delicate skin around the eye needs its own special hydration because the skin cells are different in this area. They have a hard time absorbing a regular moisturizer. You can find excellent serums, moisturizers, and creams from an online skin care shop by doing a quick internet search.
Makeup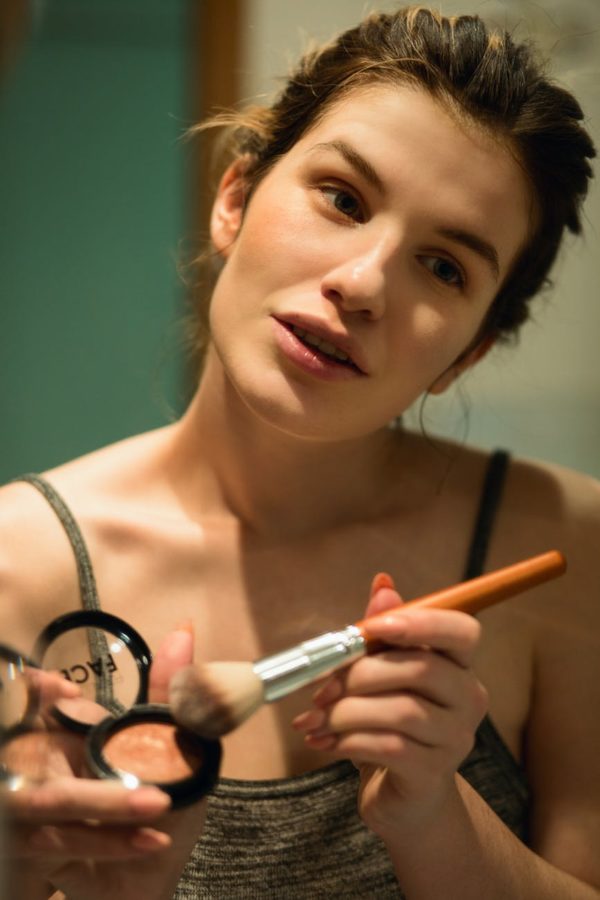 Now that you have cleansed and moisturized your skin, it is time to do your makeup. Even a natural look can be upgraded with the use of a few good cosmetics. The trick is to purchase products that not only look good, but can benefit the skin. Start with a high-quality foundation. Look for one that is lightweight with added moisturizers. Use face powder sparingly to avoid a dry, matte look.
Add color with a neutral eye shadow for a natural look and bright glittery shades for drama. Cream shadows help retain the hydration around the eye area. Finish with a few light layers of a basic mascara. Add color to the lips next. Moisturizing lip colors keep the lips hydrated and plump which equals youthful. If you went dramatically on the eyes, tone down the lip color to a lighter pink or coral. When using neutral shadows, opt for a bright red for that much-needed pop of color. Do the blush last. This keeps you from layering it on to dark.
Once you have a daily routine in place, your skin will begin looking healthier, smoother, and firmer. Knowing the proper way to clean your face, how to moisturize, and the proper makeup to use, you will love the results. When you look good on the outside, you will feel better on the inside.