Disclosure: This post may contain affiliate links, meaning we get a commission if you decide to make a purchase through our links, at no cost to you. Please read our disclosure for more info.
Last Updated on February 7, 2023 by Steal the Style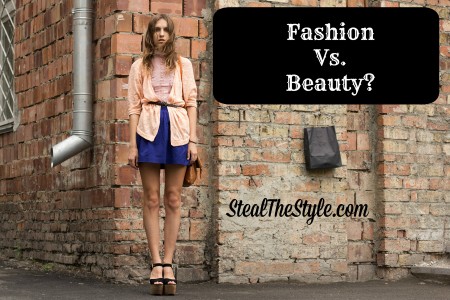 The true relation between fashion and beauty is the interdependency of their existence. Actually, they stay with each other. Even, you cannot detach them. The power of their relationship is so strong that they cannot live without each other. If we interpret fashion and beauty in identical manner, then we will get the true meaning of the relationship between these two. Therefore, some relationship traits are discussed for your curiosity.
Fashion is a trend, but beauty is a legend
It is better to know that fashion is a trend whereas beauty is a legend. The reason is that fashion is always dynamic which means that it always keep changing from time to time. Whereas beauty is fixed which means it never change its course rather it decays. Every human has own beauty. So, he can proud of it for himself only. Whatever may be his beauty whether it is good or bad, but it has a special love in him? Therefore, he always thinks that he has nice beauty. Moreover, he thinks that his beauty is a legend to himself only.
Fashion lives of beauty, but beauty lives in nature
You should know that fashion is always lives with beauty but beauty never live for fashion. Rather beauty lives on the elements of nature. The elements of nature like fire, water, air and earth which make beauty. If you think deeply through your mind, then you will see that these elements are present in the human body. Here fire means blood: water means body fluid: air means life: earth means skeleton and flesh. All these elements make human beauty.
Fashion is for the elite, but beauty is for all
Generally, fashion is for the rich people who have enough resources to enjoy fashion. However, beauty is for all, which means you can see beauty in the rich people as well as in the poor people of the society. Beauty has no any social discrimination.
Fashion is a craze, but beauty is a delight
Originally, fashion is a craze for the people. Moreover, the craze has short lifespan and it changes in rapid speed. However, beauty, which never changes rapidly rather it, gives the people immense delight. Moreover, it has a long lifespan.
Fashion is changeable, but beauty is perishable
As we know that every day, fashion is changing according to the human need. However, it never fades away from the vision. Rather, it changes its color when it needs. However, beauty is perishable due to its decaying.
Fashion is a group choice, but beauty is an individual choice
Always, remember that fashion is always a group choice and there is no importance for the individual liking. When the group of the people accepts a style, then it is called fashion. Rather, beauty is an individual choice because it is very much personal liking for any human. Therefore, nobody will interfere in your selection process.
Fashion is for the eye, but beauty is for the brain
Generally, fashion sees through our eyes whereas beauty can be observed through our brain. When beauty is determined by our brain, then we sense the beauty. However, the beauty sometimes measures by the intelligence, which is a part of our beauty. Therefore, the relation between beauty and brain is very much significant. Moreover, it helps us to see beauty.
Therefore, the true relation between fashion and beauty lies in the actual interpretation of these two. Moreover, if we go through a magnifying glass, then we will definitely find out that they are made for each other.