Disclosure: This post may contain affiliate links, meaning we get a commission if you decide to make a purchase through our links, at no cost to you. Please read our disclosure for more info.
Last Updated on November 4, 2022 by Steal the Style
As the saying goes, home is where the heart is, and it is important that your home be a place where you can feel comfortable and relaxed. There are a variety of ways to customize each room, depending on your family situation, hobbies and personal tastes.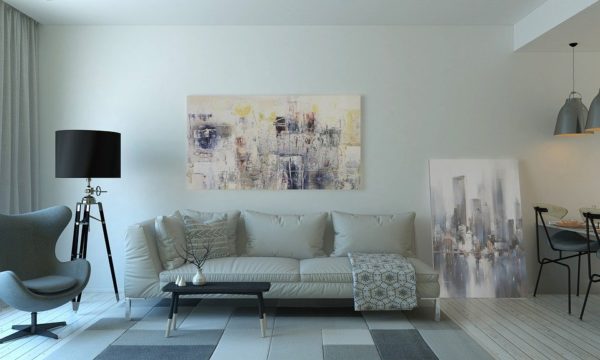 Read on for a few ideas to make your house or apartment feel more like home.
1. Invest in High-Quality Art
Artwork goes a long way towards personalizing any home, and walls with pictures decorating them tend to feel warmer and more welcoming than blank ones. You can buy handmade paintings online or in art stores, or you can try your hand at creating your own art. As you decide where to hang your pictures, take the size of the wall into account. In general, it looks best to hang smaller pictures on smaller walls. Additionally, make sure to center each piece of art as you place it, and try to hang pieces at eye level.
2. Explore Different Seating Options
To make your time at home as comfortable and convenient as possible, think about the dynamic you have with those who share your home as well as how you tend to spend your waking hours. For example, if you work from home, you will probably have an easier time staying focused in an office chair as opposed to spending the day on the couch. Do you like to cuddle with your partner while reading or watching TV in the evenings? Look into furniture that fits the two of you, such as a chair and a half or love seat. Do you have a large family and as a result need more seating? Avoid scrambles for scarce couch space by adding a set of high-quality beanbag chairs to your living room.
3. Add Some Houseplants
Plants aren't just nice to look at: studies have shown that having them in your home can improve your health in several different ways. If you don't have much of an interest in caring for a plant, look into one that is relatively low-maintenance, such as a spider plant. On the flip side, you may find that you enjoy tending to a plant or two and be inspired to start a garden, which is another wonderful way to liven up your home.
Ultimately, keep in mind that  home is meant to be a sanctuary. Don't be afraid to make bold or unconventional choices. Make changes at your own pace, and have fun!