Disclosure: This post may contain affiliate links, meaning we get a commission if you decide to make a purchase through our links, at no cost to you. Please read our disclosure for more info.
Last Updated on August 15, 2022 by Steal the Style
The versatility of a Little Black Dress keeps them runway-ready even after the innumerable variations they have undergone over the decades. Perhaps what makes them so trendy is their embodiment of deluxe, or is it the reminiscence that keeps bringing them back in magazines? 
Little Black Dresses have ascended from being the dress of mourning to being dresses of elegance and posh. Fashion timelines show a smooth transition of LBDs from sophisticated wear to a much bolder look they now embody. Lowered necklines, broadened shoulders and, incised thigh cuts create a stout piece for the women of the 21st century, and are the essence of the PRYSM ATELIER collection.  From a tea-length A-line dress to a thigh-high bodycon, they have all created a riveting buzz in the contemporary fashion industry. 
However, every LBD is widely apart from the other and, while Kim Kardashian wows in leather bodycon, Bella Hadid slays the conventional Key-Hole Dresses. Similarly, some trends create a seasonal buzz while others stick around for a prolonged time. Let's look at some contemporary yet timeless pieces that are definitely worth the investment and a must-have for every woman.
1. Deep Slit Dress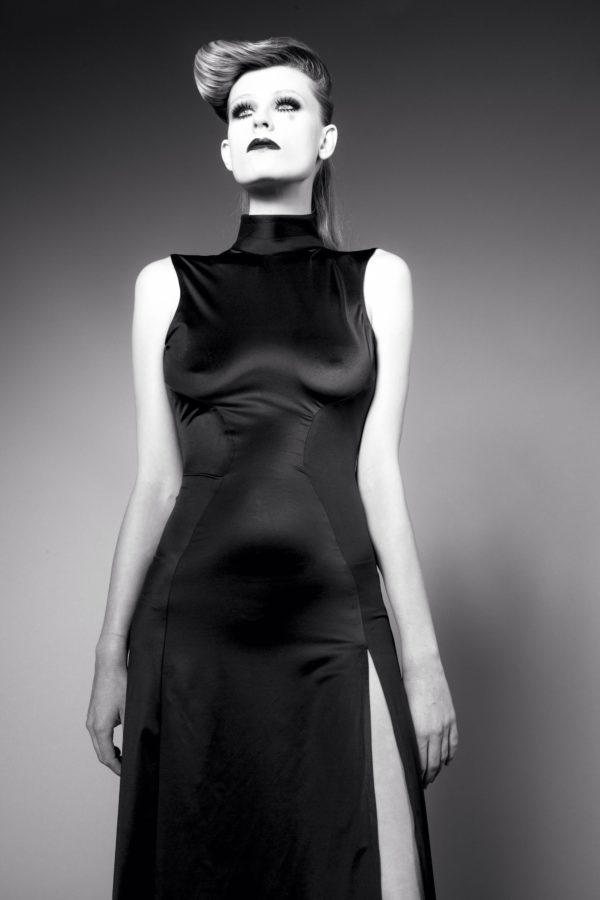 A slitted dress is the ideal sexy-yet-chic pick. Though floor-length dresses are a showy pick for a red-carpet, mid-length slit is the go-to for date nights and parties. Shay Mitchell's Black Deep Slit Dress for the People's choice awards in 2016 turned to be an iconic look representing the current fashion. PRYSM ATELIER's Neo Collar Dress is the perfect balance between chic and sexy. The alluring combo of a deep V-neck and a thigh slit makes it the ideal pick for an extravagant look.
2. Key-hole Dress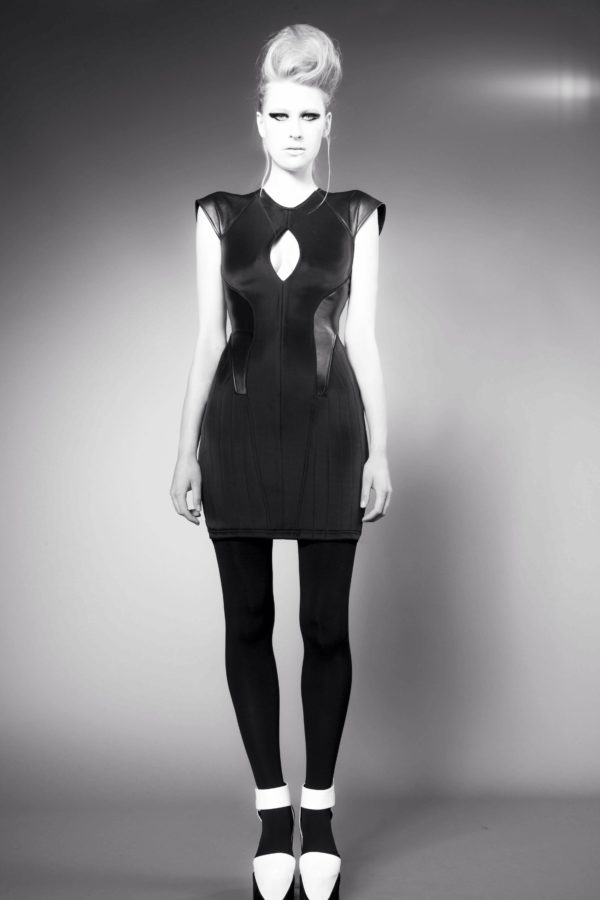 Key-hole dresses have resurfaced and, after all this time, hold the same poise; we have divas like Bella Hadid to thank. Bella Hadid's Key-Hole Plunging-Neckline Dress was precisely the nudge the fashion world needed to revive the 80s. In line with that, PRYSM ALTELIER's Key-hole Dress is an irresistible bodycon dress. The Italian Lambskin Leather shoulders bring out the chicness and make it an easy pick for a lavish look.
3. Slip Dress
Slip dresses are effortlessly luscious dresses that pair with accessories for a casual and fabulous look. Pair it with a tee and sneakers or put on some accessories and a pair of stilettos, you'll look striking either way. Barbara Palvin made quite a statement in a Black Slip Dress and an à la mode black lip at the 4th Annual Fashion Media Awards.
4. Leather Dress
The most vogue-ish of LBDs are the leather dresses; the Kardashians are all for them. In a black leather dress, you reign. Kim Kardashian swayed in a Leather Bodycon Low-cut Front, being the highlight of Kanye's concert. With the correct balance of comfort and stark, PRYSM ATELIER's Leather Bust Dress, made of high-quality Italian lambskin leather, is one to check out!
The timeless fashion of the 80s has us trapped in an evocative loop. While some LBDs persist on the fashion catalogs, others never fail to regain their spotlight. Stock up your closets because a ruched bodycon could be the next fad!