Disclosure: This post may contain affiliate links, meaning we get a commission if you decide to make a purchase through our links, at no cost to you. Please read our disclosure for more info.
Last Updated on July 20, 2021 by Steal the Style
Are you ready for a career change that lets you combine your love of fashion with being your own boss? If so, starting an online boutique for fashion could be the best job for you.
Online boutiques let customers shop for amazing clothes, shoes, accessories, and trinkets without needing to leave their home. Running an online fashion boutique is challenging, but can be a lot of fun and can bring in a decent income.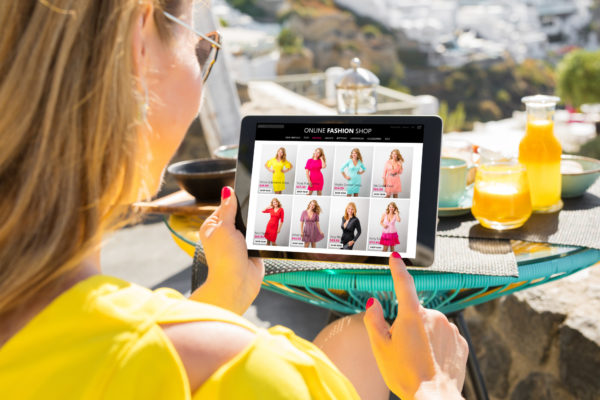 If you're thinking of starting your own online boutique, there are a few things you need to know first. To learn more, keep reading to find our e-fashionista's guide to starting an online clothing business.
Create a Marketing Plan
After you've decided on a business name and understand the type of fashion you want to sell, you'll need to create a marketing plan.
An online boutique is a business like any other, so it needs to have a solid business plan to get off the ground. This should include your sales targets, your intended demographic, and your marketing plan for reaching new customers and retaining existing ones.
When Starting an Online Boutique, Decide Where to Source Your Inventory From
A big part of starting a boutique is outsourcing your stock. Where will you get your inventory from?
Many people purchase wholesale, stock from Etsy or Amazon, or even browse local thrift shops for incredible one-off pieces.
Accessories and jewelry are always popular as well, especially when it comes to gifts purchased for others. Here is my favorite wholesale jewelry supplier if you're in need of inspiration.
For marketing your clothing through affiliate channels check these networks.
Set Up an SEO-Optimized Website
If you're wondering how to start an online boutique successfully, you need to understand SEO. SEO, or search engine optimization, will help your new website rank highly on search engines like Google and generate organic traffic.
In addition, your website will need an e-commerce platform, such as Shopify. This will allow customers to make secure sales through your website, while also protecting their credit card details.
Promote on Social Media
One of the best ways to drive traffic to your new boutique is social media, such as Instagram and Facebook.
Create a page for your business on each platform and use it to connect with your audience. Share images of your products and let your followers know more about your company.
Selling and generating leads on social media is one of the most effective ways of encouraging those within your demographic to check out your cool new business, so don't neglect this step.
Start Your Online Boutique Today
If done well, starting an online boutique can be extremely lucrative. Online shopping is more popular than ever, and shoppers are keen to find unique, beautiful items that stand out.
To get started, use the tips above to start your own online boutique. Be prepared for long hours and slow sales in the first few months. However, as your business starts to grow, you'll start enjoying the fruits of your labor.